Many games of the last generation have been marked forever in the memory of gamers. If not as incredible and nostalgic experiences, as great disappointments that we would like to forget. When games promise the world and fail to deliver, they are unfortunately doomed to failure.
This has been the case with some highly anticipated games of the last few years that we have had the displeasure of playing. Some have redeemed themselves with time; others have fallen by the wayside. Check out the list of the 13 biggest failures of the last 10 years.
No Man's Sky (2016)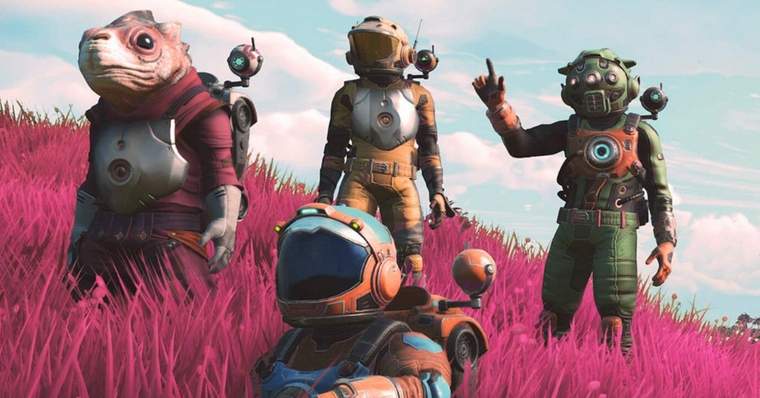 No Man's Sky promised the impossible when it was announced – a spontaneously generated galaxy with many unknown planets to explore. A virtual space where each player would start in a remote corner, and it would take a lot of effort to find themselves within the game, such is the vastness.
The goal was to reach the center of this galaxy. That is what everyone was aiming for when the game was released. But soon something very strange became evident… No matter how hard you tried, nobody ever found each other… It is almost as if the game didn't actually have an online server… Well, it didn't. To make matters worse, the game's generation system always created empty planets with nothing to do.
The game was heavily criticized, and sales plummeted. Over the years, the developers delivered all that was promised in generous free updates.
Marvel vs. Capcom: Infinite (2017)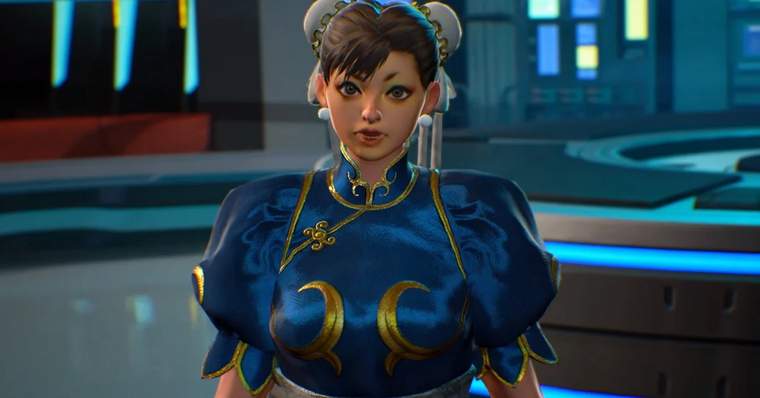 A fighting game bringing together characters from the Marvel Universe with Capcom's biggest stars, such as Mega Man and Street Fighter. How could this go wrong? With too much haste and lack of will.
Infinite was the first game in the franchise in many years, and development was accelerated to take advantage of the Avengers: Infinity War's hype to ensure good sales. Only the art style didn't appeal to many people. Some characters even needed to be redone for updates. The gameplay was also criticized, and highly anticipated characters, such as the Black Panther, could only be chosen if purchased separately. Obviously, the public didn't like it, and sales were an absolute failure.
Umbrella Corps (2016)
We can have a lot of fun with games, but ultimately they are more of a company's product. So the main goal is to make a profit. You can't blame Capcom for producing Umbrella Corps with the least bit of care in an attempt to ride the wave of online shooter success using one of their most renowned properties.
But Umbrella Corps is nothing like Resident Evil. This is yet another generic action game that tried to reach a less demanding audience, but all it managed to achieve was the fans' wrath. At least it was a learning experience for Capcom.
Cyberpunk 2077 (2020)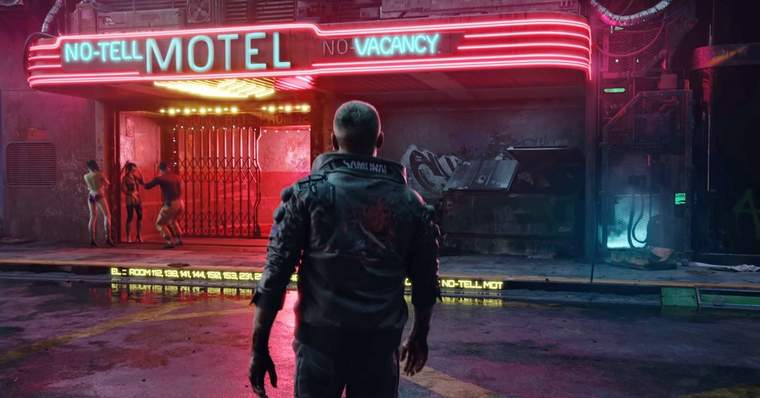 The most anticipated game of the generation, which had everything to close this cycle with a golden key, has been one of the biggest failures of recent gaming. Not that the game is terrible at all. The Cyberpunk 2077 universe deserves praise, but on PlayStation 4 and Xbox One, the game is unplayable.
There were so many graphical and technical errors that players felt cheated to the point of demanding a refund of their investment. The crisis was such that the digital version was completely removed from the PlayStation Store, something almost unheard of in the console's history. Still, the PC version is decent, and the game will have another chance to shine in the new generation.
Fallout 76 (2018)
There came a time in the industry that every major distributor wanted to have its own online success. After all, it was the most guaranteed way to make continued profits. Games began to emerge for a single-player experience and were forced to run online. Such is the case with Fallout 76, and obviously, there was no way it could work.
First, like the Metroid games, the Fallout franchise is about isolation – waking up in a post-apocalyptic world where everything has been devastated, and you can't trust anyone else. Trying to force yourself online breaks part of the game experience. To make matters worse, at launch, there was almost nothing to do. Few missions, few places to explore, few options… For a franchise praised for its depth, Fallout 76 was the biggest failure one could imagine.
Assassin's Creed Unity (2014)
The beginning of a new generation is always complicated. There is a growing difficulty in developing games which brings some problems for studios, but few have been as affected by this hostile start as Ubisoft.
When Assassin's Creed: Unity was released, the internet was flooded with gifs and videos making fun of the game's numerous visual problems. It went as far as some characters not carrying their skin, showing a bizarre composition of eyes and teeth floating in mid-air. It was complicated. To compensate players, Ubisoft released the Expansion Pass for free.
Paragon (2016)
Paragon is a failure with a happy ending. The game was born to compete with the growing success of Overwatch and sold itself as free arena combat. It was a significant investment by Epic Games, and when it was released, it even generated a buzz.
But it didn't excite anyone. It failed to consolidate a user base, and within just two years after being released, the servers were shut down. The game is no longer sold and can no longer be played. What was the happy ending? All of the game's resources were made available for free so that new developers could bring new life to Paragon.
Sonic Boom: Rise of Lyric (2014)
The Wii U itself was a real failure from Nintendo, as much as it pains me to admit it. Now, Sonic Boom: Rise of Lyric has managed to reach another level.
This was supposed to be a definitive reboot of the Sonic franchise, with an ambitious cross-media project. The cartoon is absurdly good. The jokes are very bright, and the characters are full of charisma. Too bad none of this spilled over into the game.
Sonic Boom: Rise of Lyric has nothing that can be saved. The game completely mischaracterized the blue hedgehog, turned his speed into a hindrance, brought super empty scenarios, severe technical errors, and another disappointment for Nintendo Wii U owners.
Mighty No. 9 (2016)
Speaking of big disappointments… Mighty No. 9 was the new project of the creator of Mega Man. With his departure at Capcom, he promised to develop the true successor of the franchise. Mighty No. 9 had record-breaking public fundraising on Kickstarter. The expectations could not have been higher… but after several postponements, a real fiasco.
Mighty No. 9 had a Mega Man face (even if it wasn't that pretty), Mega Man gameplay, Mega Man look… But it had no soul—neither of Mega Man nor its own. The game was very dull and provoked the wrath of those who bet on its success. Until today we haven't heard about a sequel…
Overkill's The Walking Dead (2018)
The second case on the list is a game so bad that it was removed from the brand owner.  After the success of Telltale, Overkill thought it would be an easy task to create a The Walking Dead game but could not be more wrong.
After a series of poor decisions, the game was released and was massacred by the public. The zombies were super fast; the action was totally generic and, quite frankly, had nothing to do with The Walking Dead. Skybound also found it an outrage and canceled the game's console versions and banned it from Steam.
Mass Effect Andromeda (2017)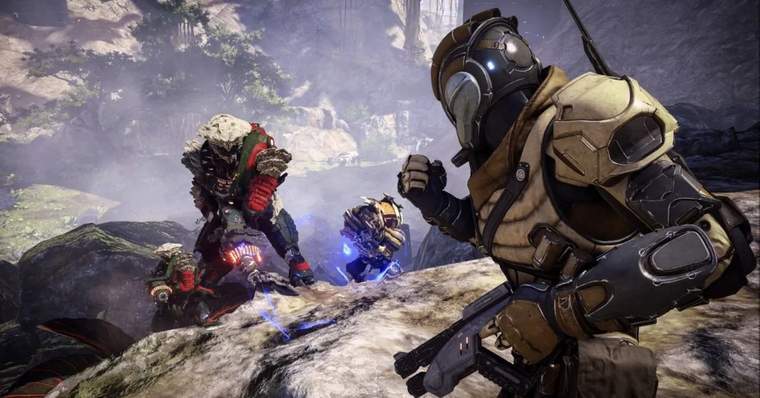 Bioware has a long history leading the evolution of RPGs. The apex was in the Mass Effect trilogy, so it would be quite logical to repeat another generation's success, right?
Everything was heading for a fantastic game, but EA Games sped up the project so much that the result was an inevitable catastrophe. At this time, EA was fascinated with online gaming and wanted to force it into all their projects. This was the reason for Mass Effect Andromeda's failure: it was released with questionable technical quality despite interesting gameplay.
The franchise ended up going on hiatus for several years, but finally, we will have a sequel in the new generation.
Anthem (2019)
The reason EA Games wanted to rush so much with the release of Mass Effect: Andromeda was so that Bioware could focus on Anthem – basically a completely online version of Mass Effect. What could go wrong, right?
Absolutely everything. The initial trailers looked like the game would fulfill our dream of feeling like Iron Man himself. We just didn't expect it to be Iron Man with nothing to do, lost in space at the beginning of Avengers: Endgame. The launch was catastrophic, and the developer recently abandoned the project.
Marvel's Avengers
After so long waiting for an Avengers game, we could finally feel in the flesh what it is like to be one of the Mightiest Heroes on Earth… Only the reality was a little different.
The variety of enemies in the game is minimal. Everything requires excessive grinding, and in the end, the experience is merely exhausting. At least now we know how the heroes feel after facing the same villains over and over again. Aside from sales well below expectations, all Marvel's Avengers has managed to achieve is audience empathy for the most jaded heroes in the universe.