Next year we will have one of Marvel's most anticipated characters making his debut in the MCU. The complex Moon Knight will be played by Oscar Isaac, the actor who was crucial in getting Ethan Hawke to join the project.
In a new interview on Late Night with Seth Meyers, Hawke talked about the anti-hero series, giving details about the production and how he ended up falling into this fantastic world.
Joking that he couldn't hold his tongue, even with all the contracts involving Marvel secrecy, Hawke explained that it all started thanks to a random encounter he had with Isaac at a Brooklyn coffee shop.
"I heard about it from Oscar Isaac, who lives like three blocks down the street from me in Brooklyn," said Hawke. "I was at a coffee shop; he came up to me. He's like, 'Hey, I really liked The Good Lord Bird.'

I was like, 'Oh, cool, I really like your work. You're amazing.' He's like, 'Hey, want to be in the Moon Knight with me?' I was like … yeah! So, it happened the right way."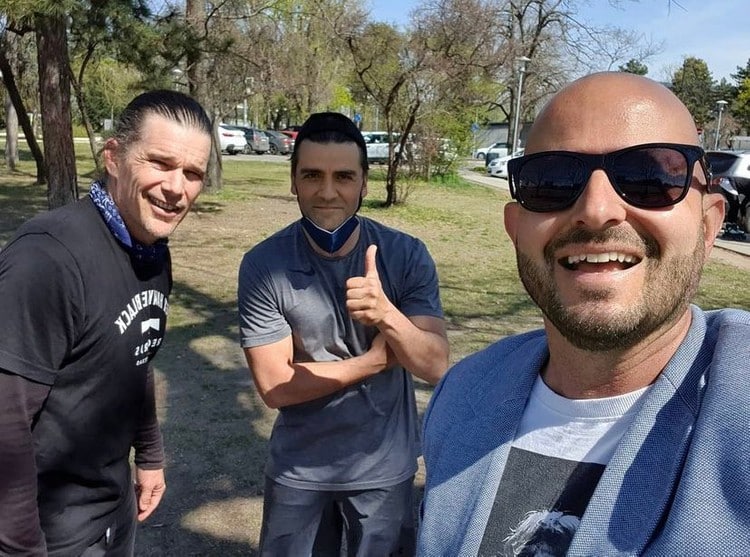 The actor went on to praise the production of the series, stating that Moon Knight has the best sets he's ever been on.
"The costume, the set, the production design, the cinematography, all those elements are kind of mind-boggling. So I have entered some alternate universe and it is kind of interesting."
When asked about his extravagant look that looked like a cult leader's, Hawke stated that this was intentional. His character in the series is inspired by David Koresh, a real-life cultist who died in 1993 in a fire.
"I've based my character on David Koresh! I guess it's working. You're good, Seth. You're good. Or maybe I'm not out of character yet… I will say that he is the basis for great character inspiration, however."
Hawke's character will be in the series has not yet been made public, but all signs indicate that the actor will play the central villain in the story.