2021 NEW Batman & Robin – Mr.Freeze Funko Pop! Art Series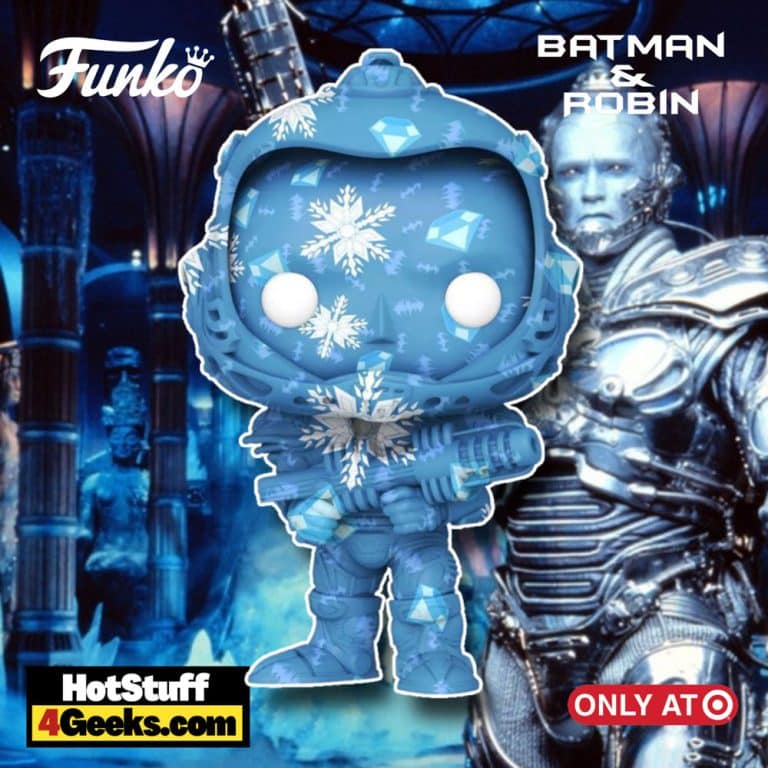 Mr. Freeze, a character from the DC Comics universe, joins the POP! Art Series collection, this time in a fantastic edition based on the 1997 Batman & Robin movie.
Bring home this new Funko POP! Art Series: Batman & Robin – Mr.Freeze Funko Pop! Artist Vinyl Figure – Target Exclusive before Dr. Victor Fries brings a severe winter to Gotham! It's available for pre-order at the links below.
In Batman & Robin, Mr. Freeze is an icy being who has the power to freeze everything and everyone around him.
Teaming up with Poison Ivy, a hybrid creature half human and half plant, Mr. Freeze will clash with Batman and Robin, who are engaged in a struggle to save their old and faithful butler, Alfred, from a deadly disease.
But the masked vigilante duo has the help of a new ally, Batgirl, and together they will defeat Mr. Freeze and Poison Ivy and find a cure for Alfred.
While Mr. Freeze's most recent experiment didn't do a thing for Nora's disease, it has made him a whole lot cuter!
Mr. Freeze Funko Pop! Art Series is now available for pre-order at the links below. It's expected to be shipped real soon!
One of Batman's enemies that always stood out was Victor Fries, who took on the title Mr. Freeze as he goes on an endless crusade to try to save his wife, Nora Fries, who remains frozen until he can find a way to treat her illness.
And it seems that, in Detective Comics #1012, he finally succeeded. In the comic, we see the results of several years of the villain's research.
In addition to having delved into nanotechnology studies, he seems to have undergone a significant transformation, which is the first step in his wife's treatment.
Using new technology, Victor removes his helmet. Now he no longer needs his paraphernalia to survive since his body will continue to regulate his temperature as necessary so that he does not die.
This event brings a tremendous evolution for the character!
Starting now, you can receive 10% off in-stock items and free shipping on $39+ orders with my special link at Entertainment Earth!
You can also use CODE: 4geeks anytime. Enjoy!
As an Amazon Associate I earn from qualifying purchases
Want more stuff like this?
Get the best viral stories straight into your inbox!
Don't worry, we don't spam