2021 NEW Diagon Alley - Madam Malkin's with Harry Funko Pop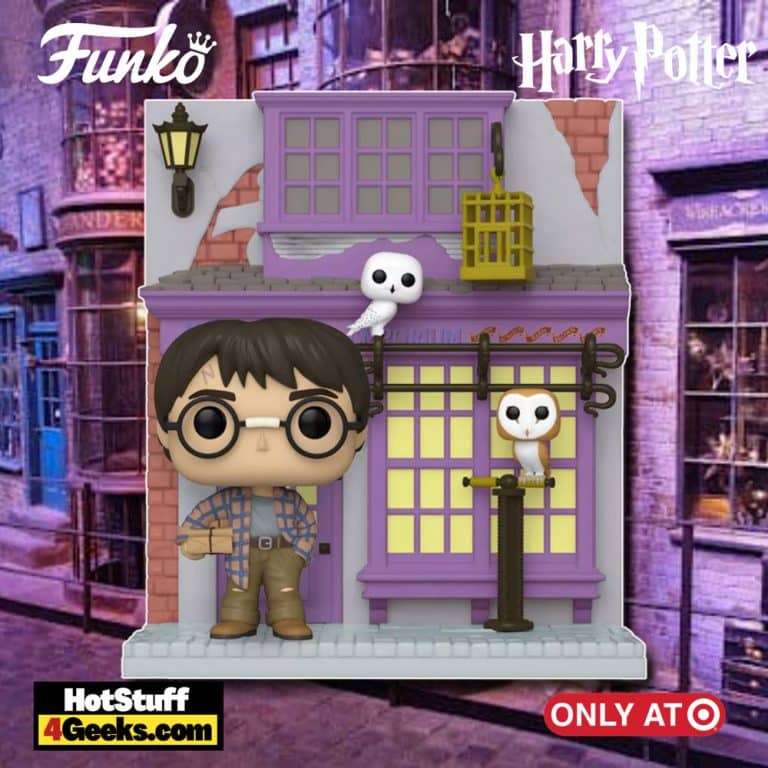 Taken straight from the wizarding world of Harry Potter, the new Funko POP! Deluxe: Harry Potter Diagon Alley – Madam Malkin's with Harry Funko Pop! Vinyl Figure – Target Exclusive will dress up any table or shelf it adorns.
In Diagonal Alley, a sign says: "Madam Malkin's – Robes for all Occasions", named after the former owner and founder, Madame Malkin, a sensible, civilized, small, and friendly witch.
It is considered one of the best stores for conventional and luxurious garments. In addition, "Madam Malkin's – Robes for all Occasions" sells witchy clothing, such as gowns and the uniforms of Hogwarts students.
Although she doesn't appear in the movies, Madam Malkin is very famous in Diagon Alley. Every wizard has bought at least one cape there.
Madam Malkin is small, but her friendliness surpasses everyone else's. When Harry bought his first cape there, he met Vincent Crabe.
And now you can collect the Madam Malkin's with Harry Funko Pop! Deluxe to build Diagon Alley in your Harry Potter collection! It's a Target exclusive and is now available for pre-order at the links below (click to jump!)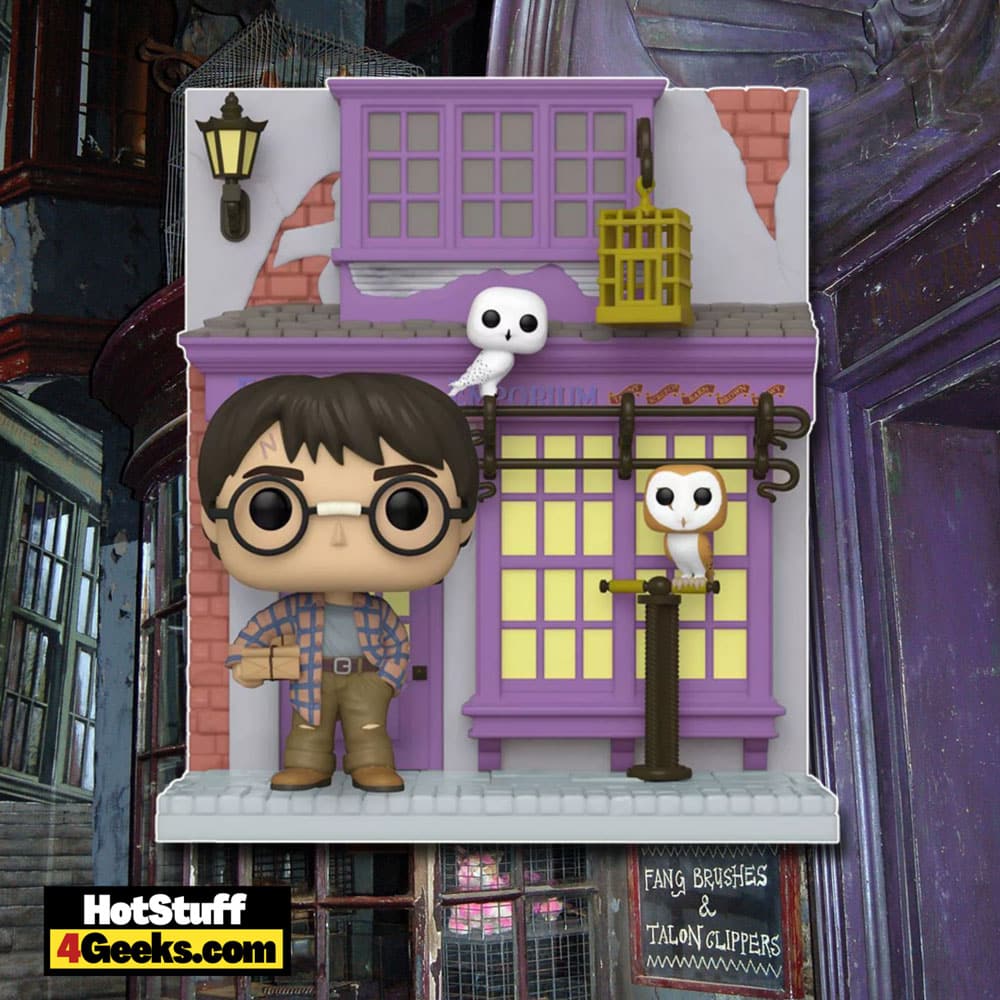 Diagonal Alley is perhaps the largest witch economic center in the UK. It is a long street accessible only to witches and wizards where the most diverse magical stores are gathered, containing any kind of material for performing witchcraft.
Located at the back of the Leaky Cauldron pub (if you want to enter on foot), you have to knock on the pub's back brick wall in a specific order.
Among its stores are Eeylops Owl Emporium, Flourish and Blotts, Ollivanders., Gringotts, and many others. There is also a tiny alley that leads to Knockturn Alley, where the stores devoted to the Dark Arts are located.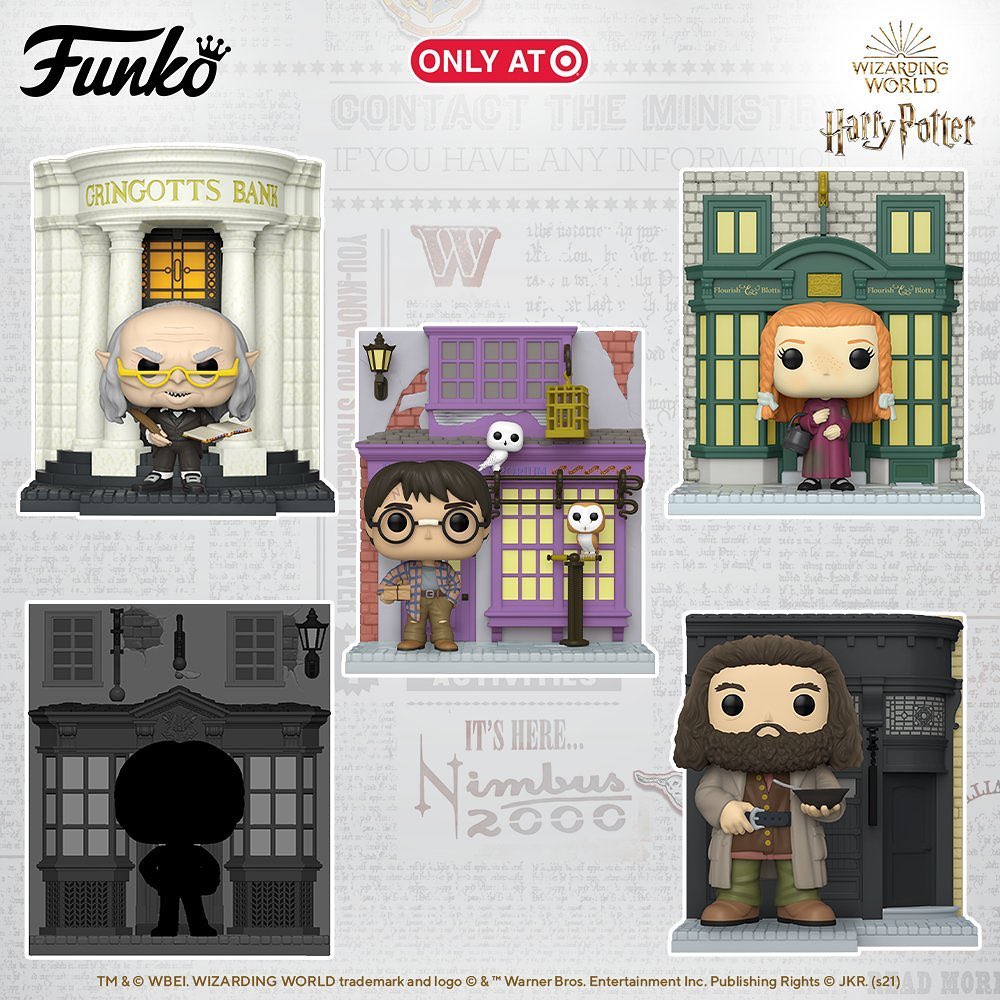 Starting now, you can receive 10% off in-stock items and free shipping on $39+ orders with my special link at Entertainment Earth!
You can also use CODE: 4geeks anytime. Enjoy!
As an Amazon Associate I earn from qualifying purchases
Want more stuff like this?
Get the best viral stories straight into your inbox!
Don't worry, we don't spam