2021 NEW & Exclusive: TMNT - Splinter Funko Pop! Art Series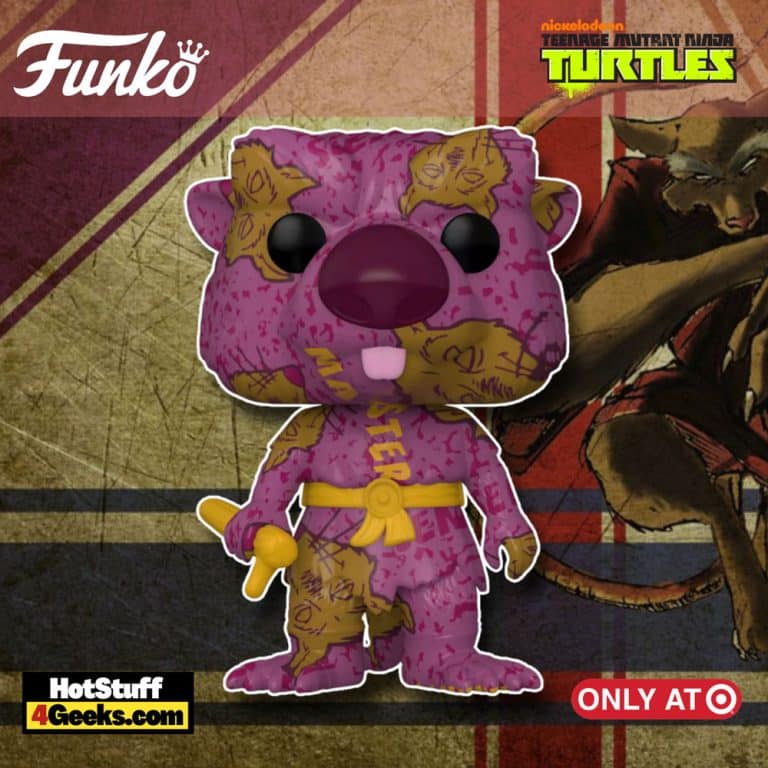 Complete your Teenage Mutant Ninja Turtles collection with this Funko Pop! Art Series: Teenage Mutant Ninja Turtles (TMNT): Splinter Funko Pop! Art Series Vinyl Figure – Target Exclusive. It's available for pre-order at the links below.
Don't be surprised if Master Splinter breaks free to go kick some nasty guy butt! Some rivalries never die!
Created by Kevin Eastman and Peter Laird, he first appeared in Teenage Mutant Ninja Turtles #1 (May 1984). Splinter is the mutant mouse sensei and adoptive father of the famous Ninja Turtles, trained in Japan in the art of ninjutsu.
Splinter might live in a sewer, but he lives with more class than we could ever hope for. We certainly can't hold the lotus position for as long as he can.
Splinter Funko Pop! Artist Series Funko Pop! is available now for pre-order at the links below.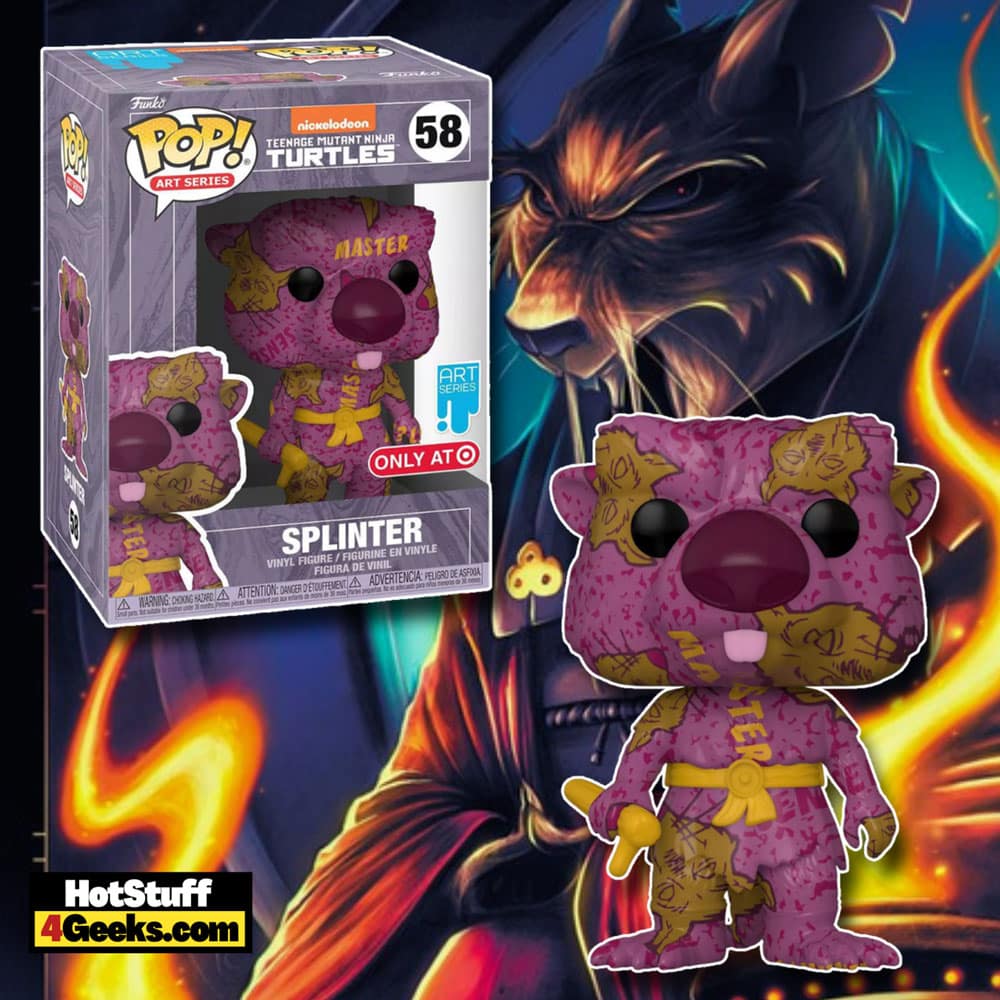 In both the original comics and the live-action movies, Splinter is the pet rat of a ninja named Hamato Yoshi in Japan.
Intelligent for his species, Splinter can learn the art of ninjutsu by mimicking the movements of his master while he practices.
Yoshi becomes involved in a dispute with a fellow ninja named Oroku Nagi and is eventually killed by Nagi's brother, Oroku Saki, who seeks revenge for his brother's death.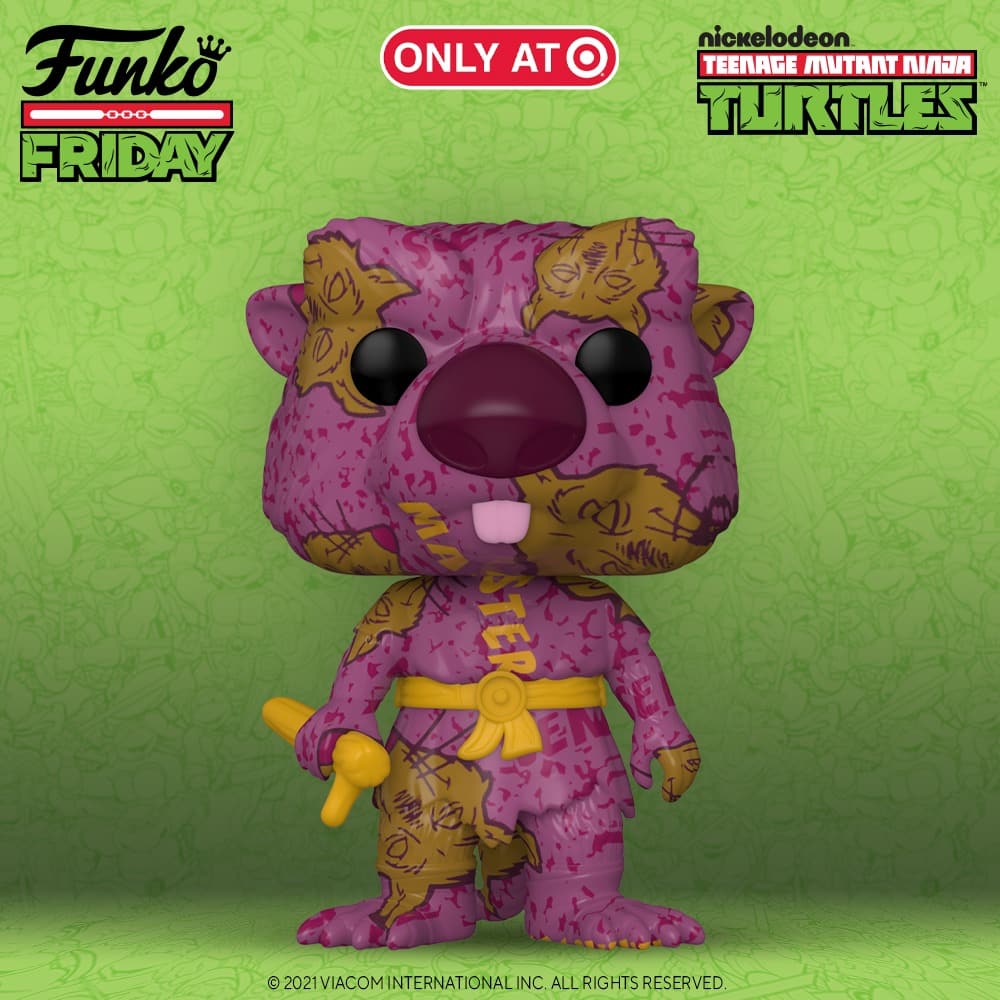 However, in the 1990 film and the 2003 TV series, Nagi was removed entirely. Also, in the 1990 film, Splinter escapes from his cage during the murder and attacks Saki, scratching his face. Saki, in turn, cuts off his ear.
In contrast, in the 2003 TMNT cartoon series, it was Hun's face that Splinter scratched.
Homeless, Splinter is forced to flee and live in the sewers of New York City. Due to a traffic accident, four turtle hatchlings and a canister of mutagenic slime are dumped into the sewer.
The canister mutates both Splinter and the turtles, enhancing the former's already sophisticated intellect.
Splinter names the four turtles Leonardo, Donatello, Raphael, and Michelangelo (after a book about Renaissance artists he found in a drain) and trains them in the arts of ninjutsu so they can avenge their dead master while raising them as his own kids.
Starting now, you can receive 10% off in-stock items and free shipping on $39+ orders with my special link at Entertainment Earth!
You can also use CODE: 4geeks anytime. Enjoy!
As an Amazon Associate I earn from qualifying purchases
Want more stuff like this?
Get the best viral stories straight into your inbox!
Don't worry, we don't spam