2021 NEW & Exclusive Wonder Woman Funko Pop! Diet-Cast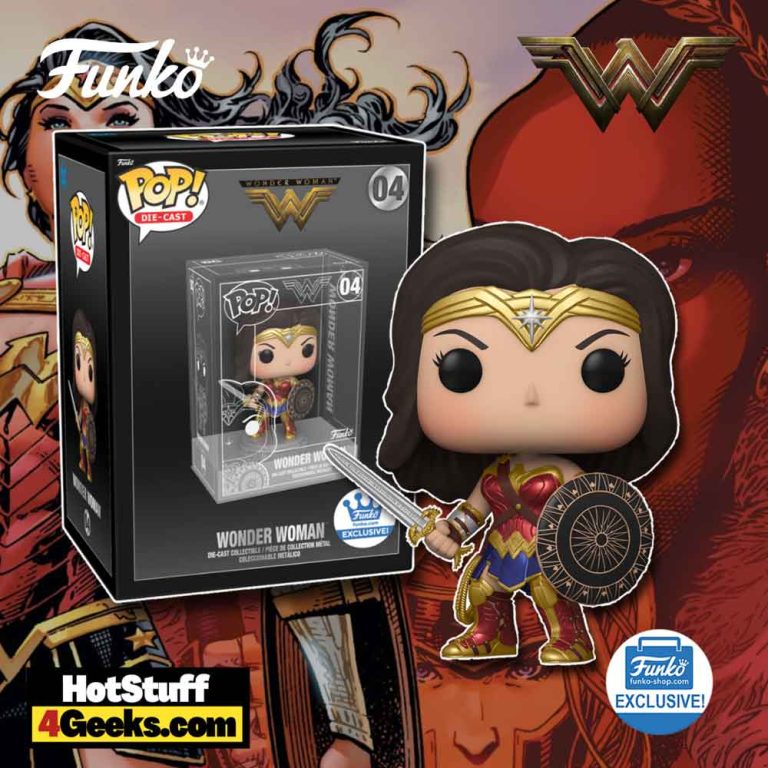 Behold! Designed to be the front and center, top-shelf collectible, the new Funko Pop! Die-Cast: Wonder Woman Funko Pop! Vinyl Figure is available for order starting 9.30 AM PT as a Funko Shop Exclusive. (Available below – click to jump!)
Modeled after the icon herself, this Wonder Woman Die-Cast Funko Pop! makes Wonder Woman even more fabulous! So whether you're nostalgic or you just want to rock a little style to your collection, this Pop! is an easy choice!
It can feel pretty daunting when we are setting out to face the rest of the world. The world of Man is a scary place, after all. Fortunately, you've got a guardian who is always watching your back. She is more potent than Hercules and wiser than Athena.
Who else can give us a certain amount of confidence? If anyone can inspire us, it's the Amazonian Princess!
The Funko Shop Exclusive, Wonder Woman Funko Pop! Die-Cast can be found at the links below (click to jump!)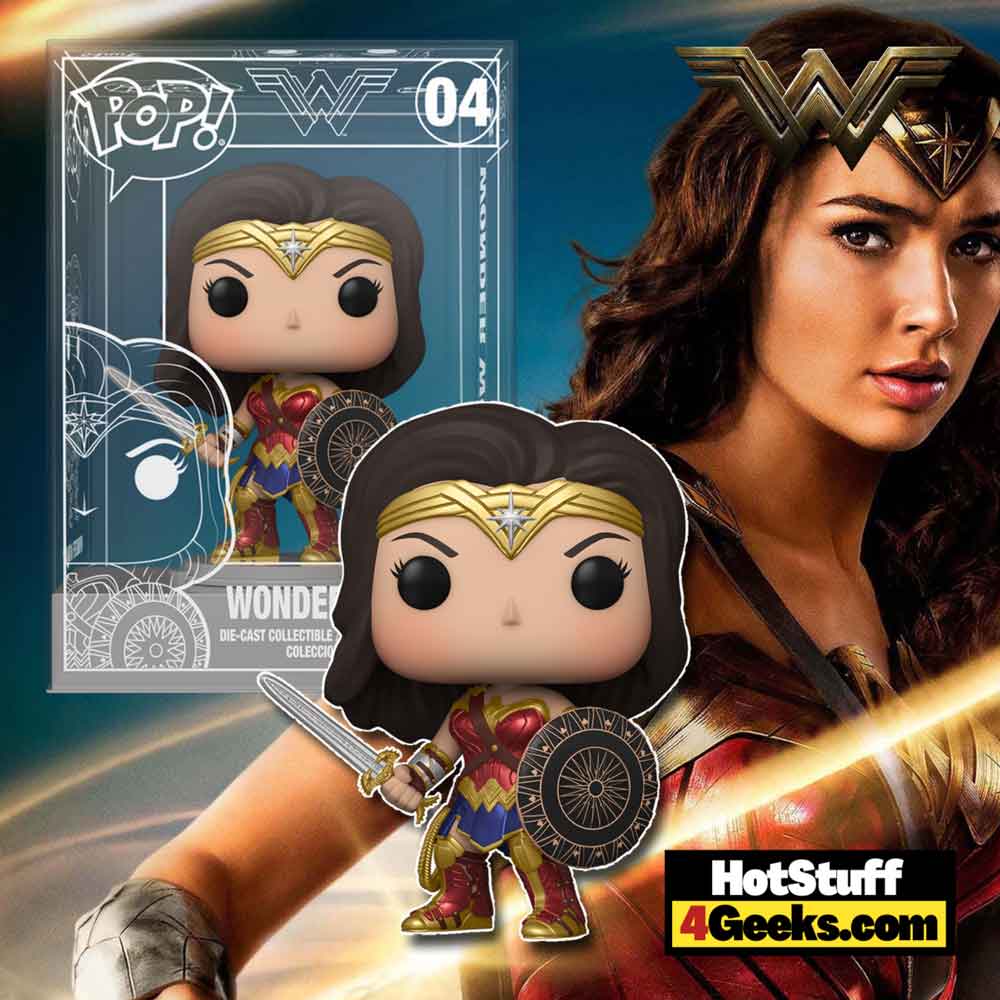 After her debut in DC Comics comics in 1941, she became the most famous female superhero and even a feminist icon.
One of Wonder Woman's most powerful weapons is her lasso of truth. It turns out that the creator, William Moulton Marston, was obsessed with the truth-he also invented the polygraph or lie detector.
Marston was a very advanced intellectual for his time. He was convinced that comics should deliver complex ideas through symbolic and exciting stories.
But in addition to being a liberal, he created a feminist character. As Marston once put it, "Frankly, Wonder Woman is psychological propaganda for the new type of woman who, I believe, should rule the world."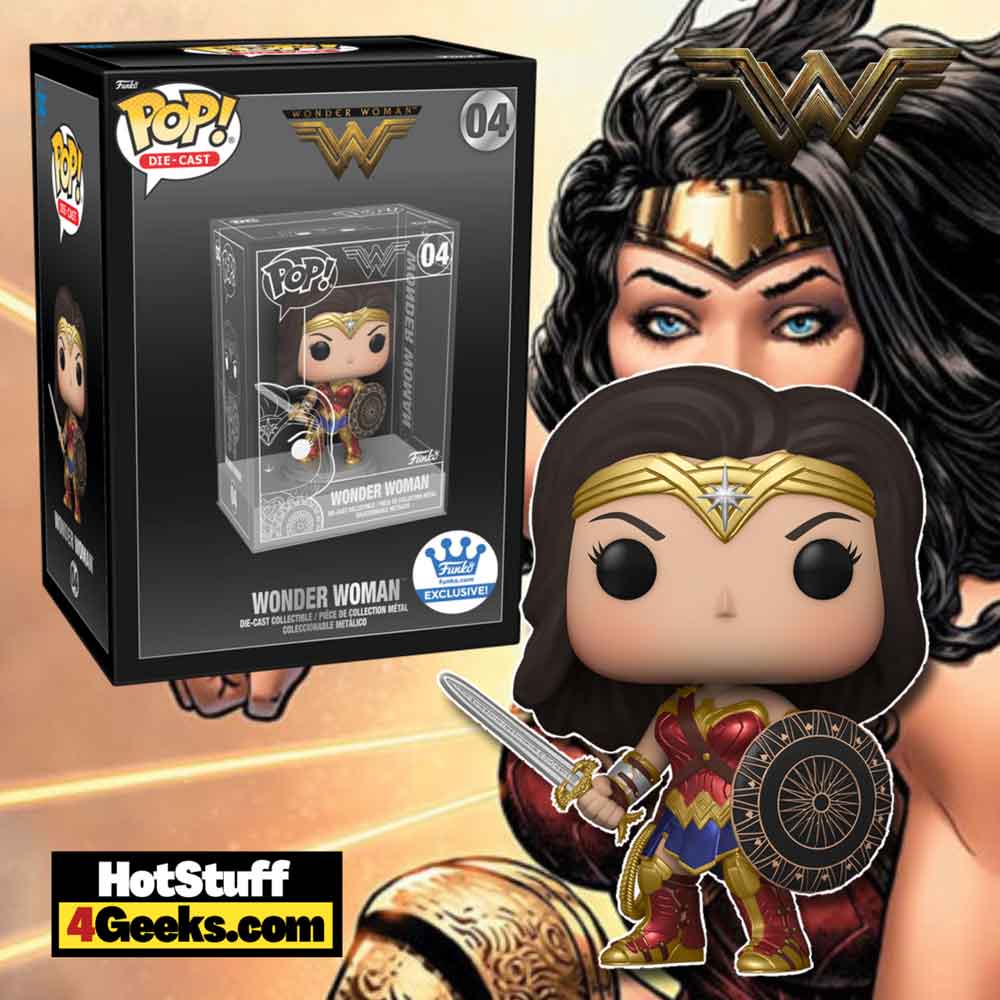 The Funko Shop Exclusive, Wonder Woman Funko Pop! Die-Cast can be found at the links below.
Wonder Woman belongs to the few superheroes with mystical and fantastic powers. Initially, she was purported to have been created from clay by the Greek gods. However, she was later reinvented as the daughter of Hippolyta and the god Zeus.
Her bracelets are made from the remains of Zeus' shield, so they are unbreakable, while the Lasso of Truth is created from the beauty belt of the goddess Aphrodite.
And don't be confused by her princess title, as her tiara is so sharp it could cut Superman himself.
Pop! Die-cast is designed to be the front and center, top-shelf collectible in any set. These figures come in acrylic cases featuring etched details and fasten to the base of the case.
The case can be opened and the figure detached from the base. With a clear view of all sides of your collectible, you won't need to unbox it to see all the details.
In addition, these collectibles come in a telescoping box that features foil details and an inner foam lining to protect the collectible further while in transit.
Funko Pop! Die-Cast: Wonder Woman Funko Pop! Vinyl Figure – Funko Shop Exclusive
Available at:
Starting now, you can receive 10% off in-stock items with my special link at Entertainment Earth!
 Enjoy!
As an Amazon Associate I earn from qualifying purchases
Want more stuff like this?
Get the best viral stories straight into your inbox!
Don't worry, we don't spam