2021 NEW Naruto on Gamakichi Funko Pop! Exclusive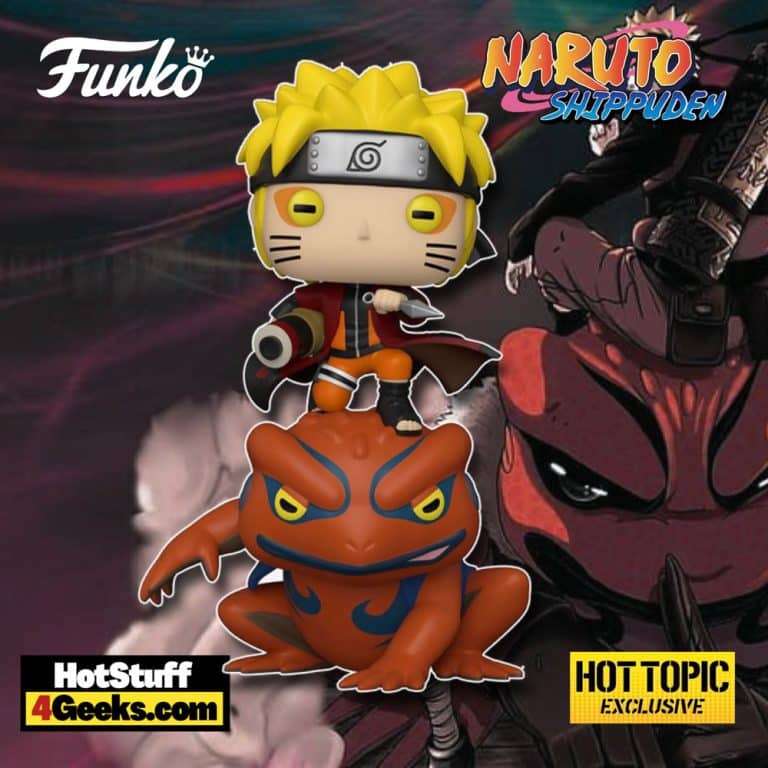 "Yo." Naruto is back with Gamakichi, his personal summon, in this Funko Pop! Rides: Naruto Shippuden: Naruto on Gamakichi Funko Pop! Vinyl Figure – Hot Topic Exclusive.
Gamakichi is the eldest son of the frog chief, Gamabunta. He is also Naruto's personal summoner and one of the most formidable beasts in the series.
Although not on his father's level, Gamakichi can cause massive destruction with just one hand movement.
He's a smart frog. He knows the exact time to retreat when he sees he has no longer needed and is very sarcastic. It first appeared in Naruto and Gaara's fight when Naruto tried to summon Gamabunta to confront Shukaku.
The new Naruto on Gamakichi Hot Topic Exclusive Funko Pop! can be found at the links below (click to jump!)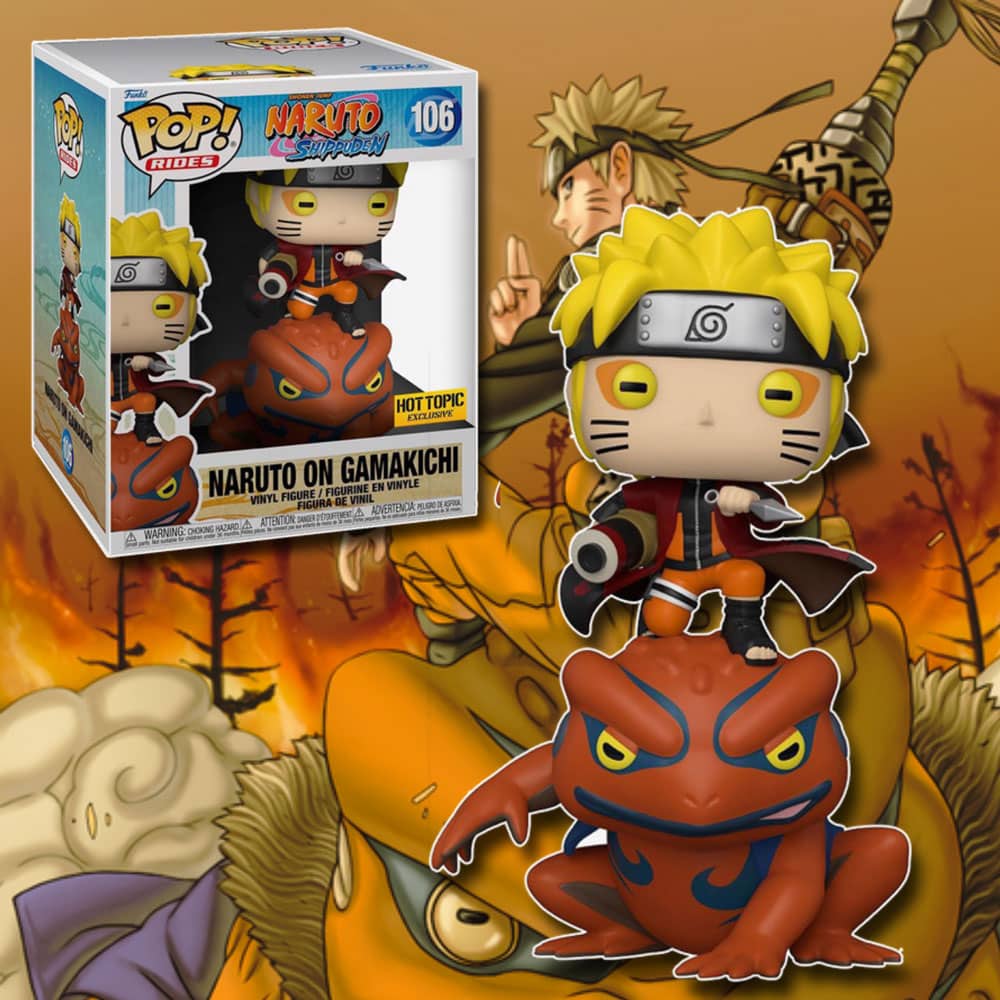 In Classic Naruto, one of the most exciting parts of the entire anime was the introduction of summoning contracts – special seals that allow the ninja to summon various creatures of the same species as the contracted one.
Of all the genin of the Leaf, Naruto is the first to sign a summoning contract with the frogs of Mount Myoboku.
But as many of you may remember, Naruto had great difficulty controlling and channeling his chakra in Classic Naruto, and so his first invocations always resulted in a tiny tadpole.
However, this completely changed when Jiraiya put Naruto in a life-or-death situation.
During the Fourth Great Ninja War, Naruto tries to invoke Gambunta, but it turns out that the one who emerges from the invocation seal is Gamakichi.
After a brief introduction, Gamakichi explains that his father was too busy to answer Naruto's call, so Gamakichi answered the call in his place.
Starting now, you can receive 10% off in-stock items and free shipping on $39+ orders with my special link at Entertainment Earth!
You can also use CODE: 4geeks anytime. Enjoy!
As an Amazon Associate I earn from qualifying purchases
Want more stuff like this?
Get the best viral stories straight into your inbox!
Don't worry, we don't spam