2021 NEW Naruto Shippuden - Itachi with Crows Funko Pop!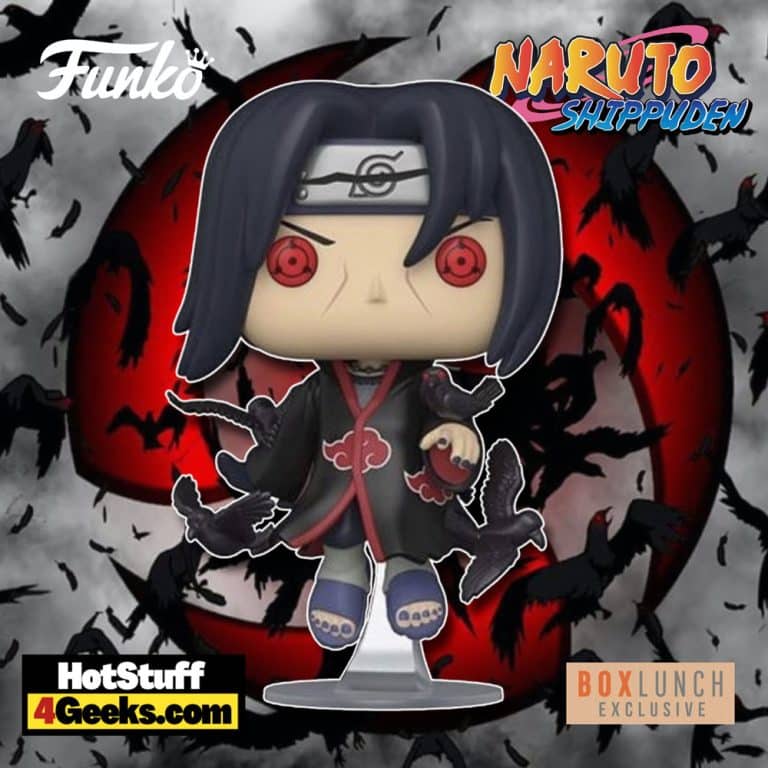 From the hit anime Naruto Shippuden, Itachi Uchiha of the Akatsuki receives a Pop! makeover, with this Itachi with Crows Funko Pop! Vinyl Figure, donning his iconic cloud logo cloak as he unleashes his Sharingan eye to summon a murder of crows.
Itachi Uchiha has gained a legion of fans and can be considered one of the most beloved characters in Naruto.
A renegade ninja from the hidden village of the Leaf, he is responsible for the extermination of his own clan, being hunted as a criminal even by his brother, Sasuke. But the truth about him is much more complex than that, as fans of the anime well know.
One of the most powerful members of the Uchiha clan, something considerable in a family with so many extraordinary characters, Itachi grew up as a prodigy and is considered one of the greatest ninjas of all time.
Funko Pop! Animation: Naruto Shippuden – Itachi with Crows Funko Pop! Vinyl Figure – BoxLunch Exclusive is available at the links below (click to jump!)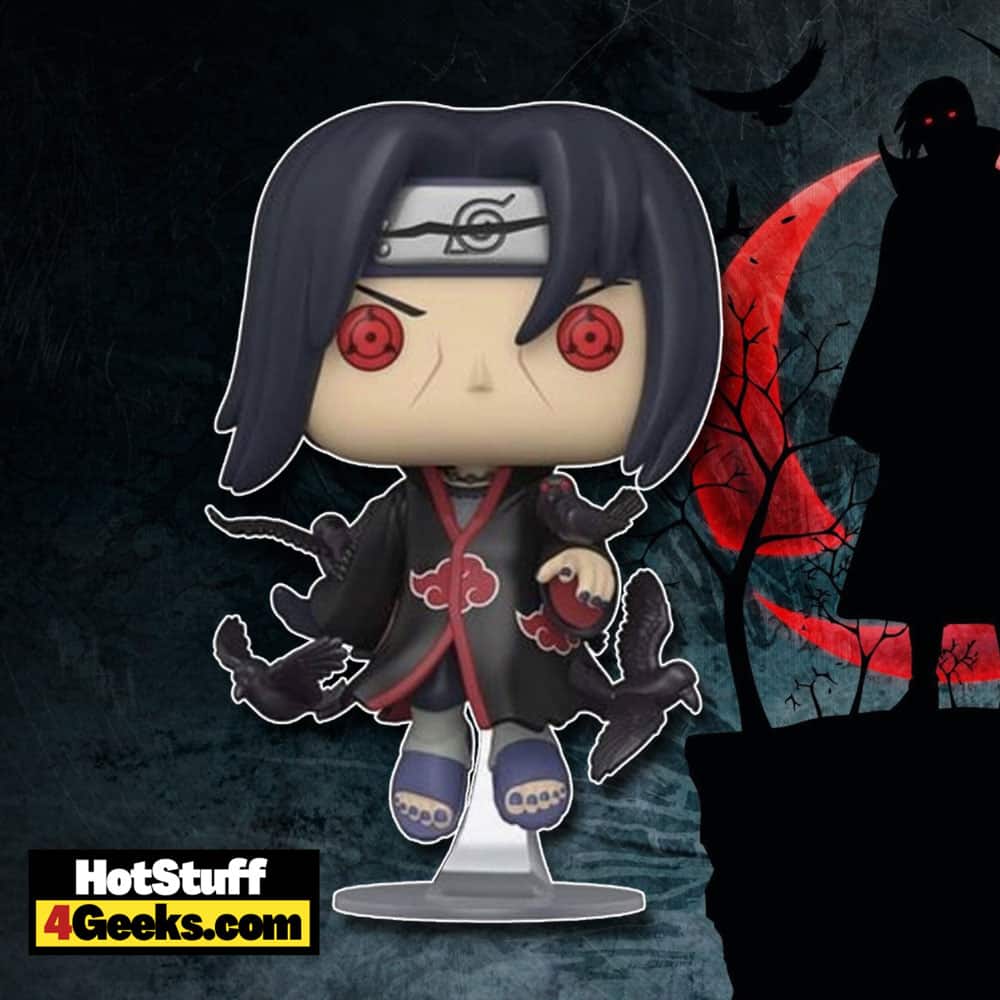 Marked by the tragic path of his clan and the weight of his own actions, Itachi did not have an easy life. Still, he faced the obstacles he encountered with intelligence and determination, doing everything so that others would not have to go through what he went through.
With such a complex history, there is no shortage of memorable moments with this fantastic character.
Starting now, you can receive 10% off in-stock items and free shipping on $39+ orders with my special link at Entertainment Earth!
You can also use CODE: 4geeks anytime. Enjoy!
As an Amazon Associate I earn from qualifying purchases
Want more stuff like this?
Get the best viral stories straight into your inbox!
Don't worry, we don't spam