2021 NEW TMNT - Donatello Funko Pop! Artist Series Exclusive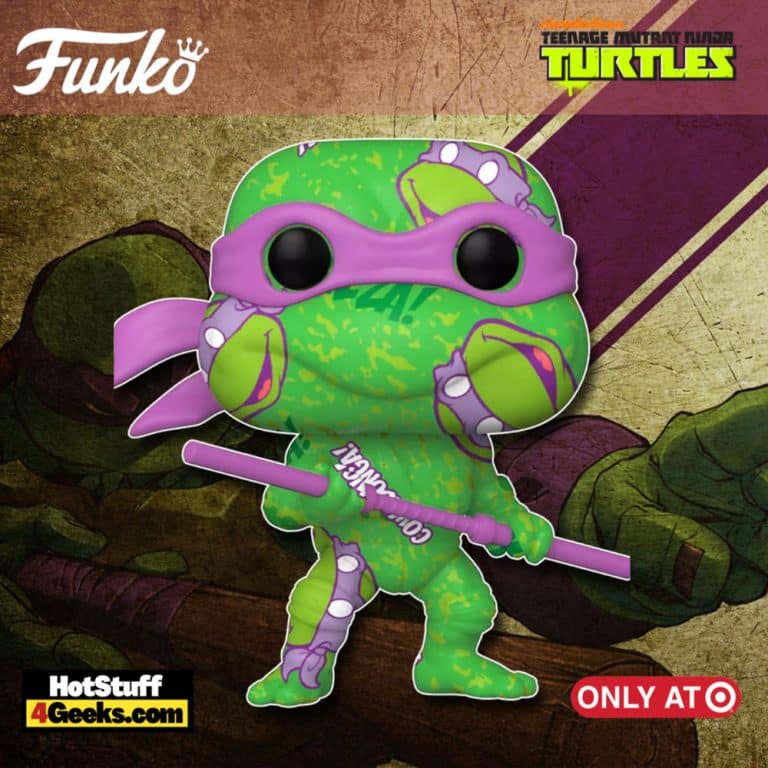 Now you can own a copy of your favorite turtle mad scientist with this new Funko POP! Art Series: Teenage Mutant Ninja Turtles (TMNT) – Donatello Funko Pop! Artist Series Vinyl – Target Exclusive.
Known for being the group's brains, Donatello is the mutant turtle with lilac-colored accessories and a bō -a Japanese weapon in the shape of a wand- as a defense in fights. It is also important to note that he is sometimes affectionately called Don or Donny by his companions.
He is a specialist in inventing gadgets, both to fight and facilitate the Ninja Turtles' daily life. Also, Donatello is madly in love with April O'Neil, the reporter who appears in the series.
Spy-roach. Cheese phone. Subspace Endo-Particle Disrupter. Where would be the Teenage Mutant Ninja Turtles be without Donatello and his zany inventions?
Pop! Donatello has now taken an interesting approach to camouflage, but maybe it'll work! Bring the turtles together to protect your Teenage Mutant Ninja Turtles collection from rogue villains with an exclusive Art Series Pop! Donatello!
The Target Exclusive, Donatello Funko Pop! Art Series is now available in the links below (click to jump!)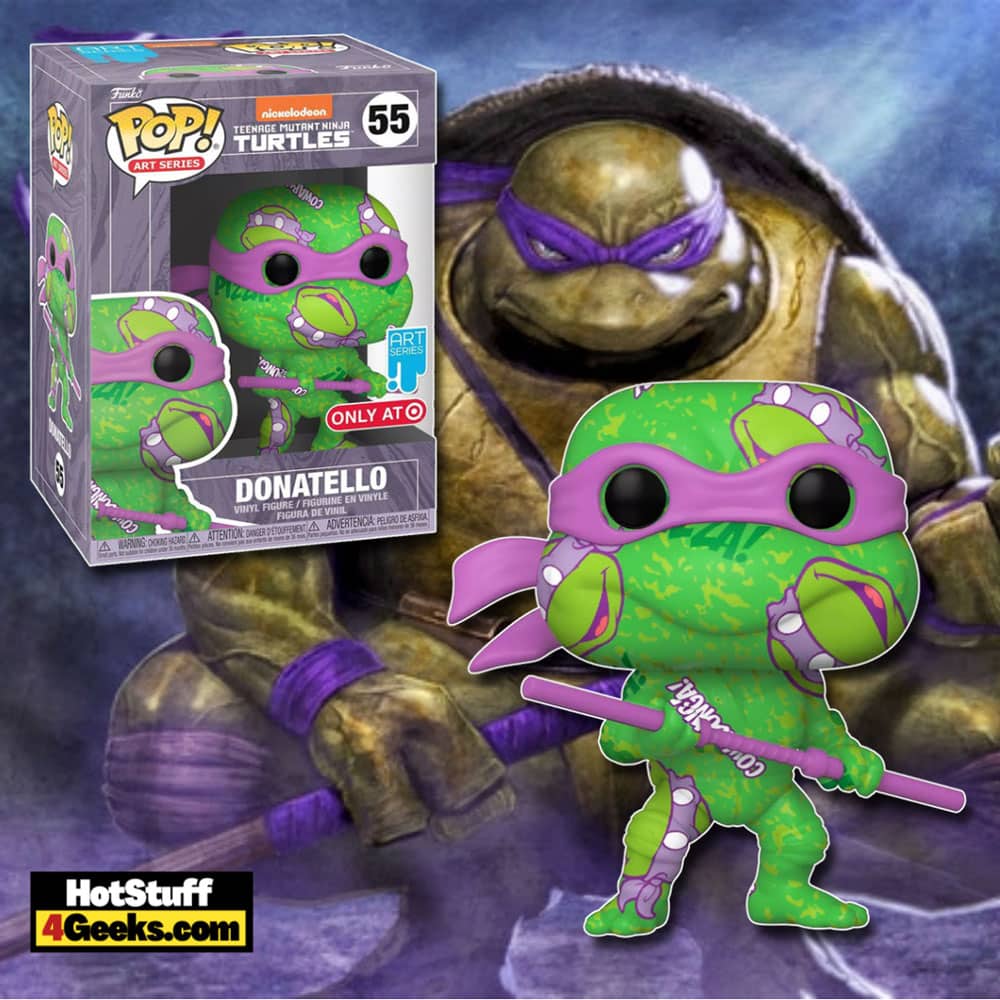 If there is a cartoon series that I have been especially fond of in my childhood, it is undoubtedly the Ninja Turtles. These mutant reptiles were born in 1984, but their heyday was with the television series in the early 90s.
The Ninja Turtles story is that of four turtles that acquire humanoid form because of radioactive waste.
These turtles are trained in combat by Splinter, a martial arts master who, also because of radioactive waste, becomes a human-sized rat.
Splinter names the turtles after his favorite Renaissance painters: Leonardo, Michelangelo, Donatello, and Raphael, and trains them in the ninja arts.
The funniest thing about the story is the role of radioactive waste in comics: it's suitable for everything. I'm especially struck by the abundance of radioactive waste being transported around the city in 1980s New York!
Back to our story, the turtles live in the sewers of the city, gorging themselves on pizza (their favorite food) and occasionally going out to fight evil (especially Shredder, a former dojo partner of Master Splinter who went astray), and all that good guys are supposed to do.
Starting now, you can receive 10% off in-stock items and free shipping on $39+ orders with my special link at Entertainment Earth!
You can also use CODE: 4geeks anytime. Enjoy!
As an Amazon Associate I earn from qualifying purchases
Want more stuff like this?
Get the best viral stories straight into your inbox!
Don't worry, we don't spam