2021 NEW TMNT: Raphael Funko Pop! Artist Series Exclusive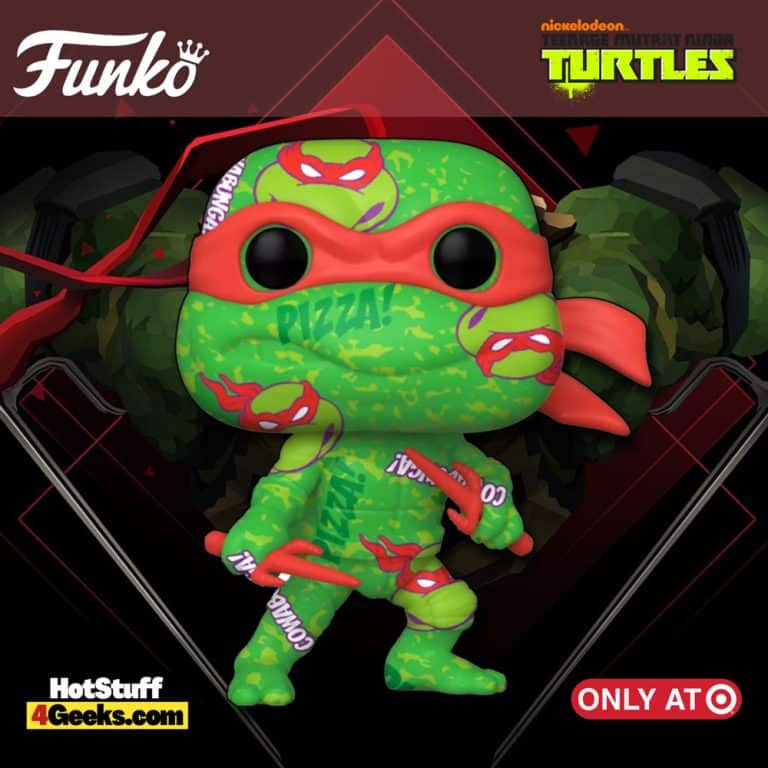 Raphael is technically second-in-command to his big brother Leonardo–but we all know he's the coolest turtle in the group. So just check out his awesome new Funko POP! Art Series: Teenage Mutant Ninja Turtles (TMNT) – Raphael Funko Pop! Artist Series Vinyl Figure – Target Exclusive.
The Ninja Turtles first appeared in comics as early as the 1980s. Still, with the famous 1987 cartoon, the warrior turtles conquered the entire world, earning millions of dollars with toys, movies, and every kind of product you can imagine.
The Ninja Turtles have been part of our imagination for more than 30 years. Raphael, Leonardo, Michelangelo, and Donatello are the members of this team of mutant turtles that have enchanted many of us. Even after all these years continue to fascinate us.
Raphael is the hot-headed one of this quartet of brothers perfectly matched with his red mask. He is the more aggressive, rebellious, stubborn, and temperamental turtle.
Raph's thing is being the "cool, but rude" one. Just look at his weapon of choice, the sai. Not only does it work great at countering enemy attacks, but it also doubles as a helpful dinner fork in non-combat situations!
The Target Exclusive Raphael Art Series Funko Pop! is now available for order at the links below (click to jump!)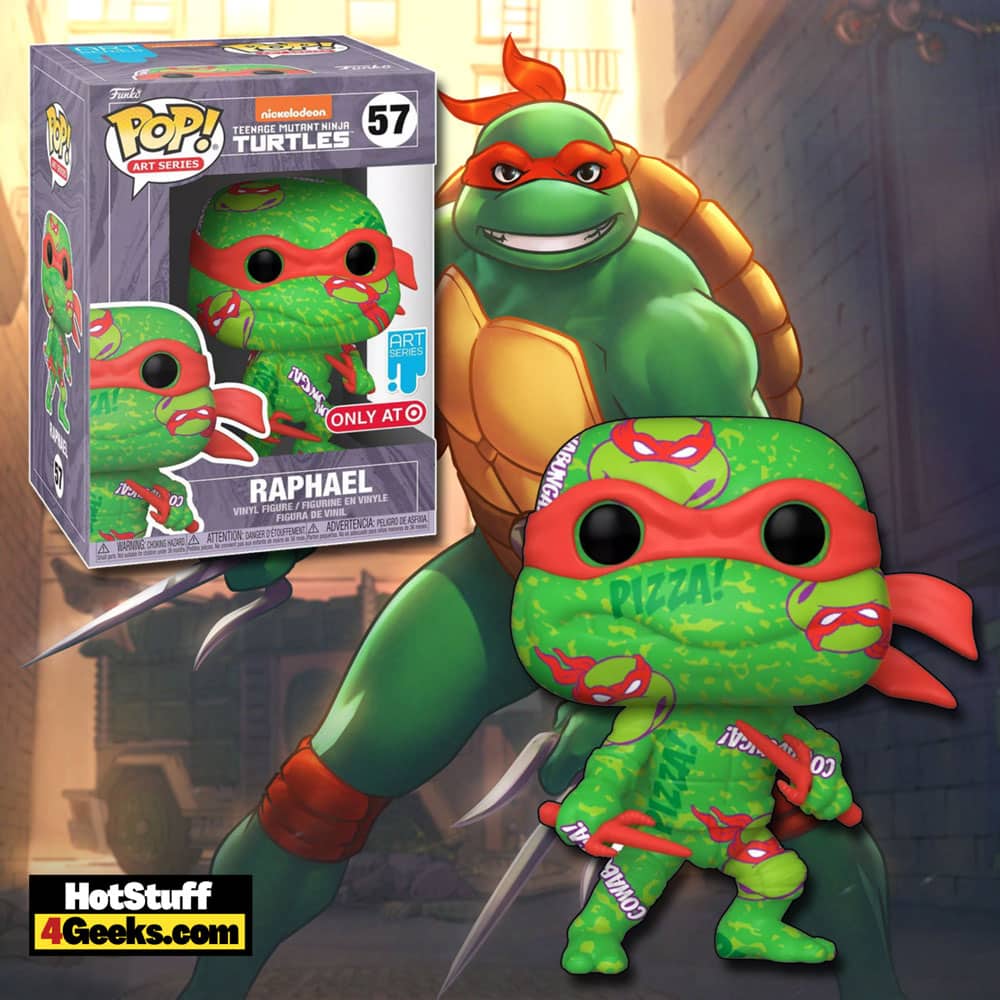 Good news for fans! The Ninja Turtles are back. This time they will return in a film produced by Seth Rogen in partnership with Nickelodeon and Paramount.
Rogen himself confined the news and revealed that the film would hit theaters on August 11, 2023.
The new Ninja Turtles will be produced by Seth Rogen's company, Point Grey Pictures.
The film is being written by Brendan O'Brien, who wrote the comedies Neighbors and Neighbors 2. Meanwhile, Jeff Rowe, who was recently involved in The Mitchells vs. the Machines, a big hit on Netflix, is directing.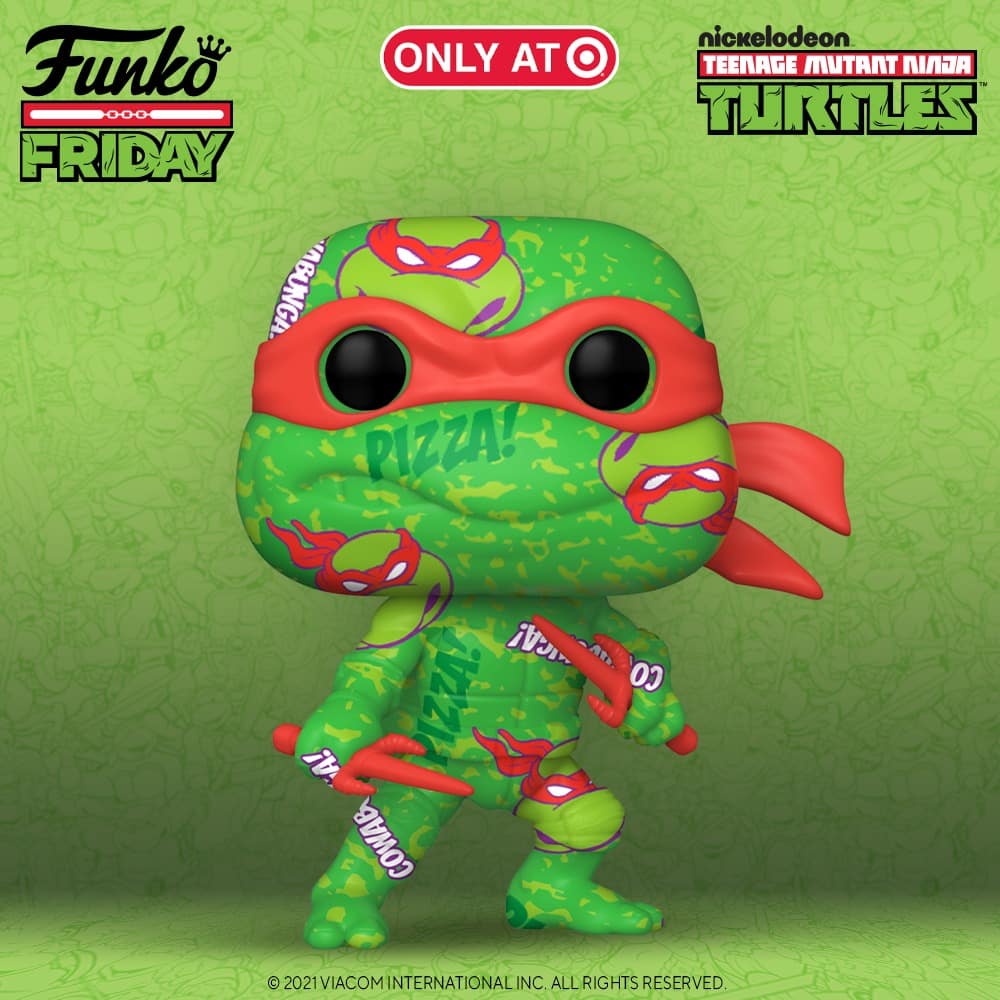 Starting now, you can receive 10% off in-stock items and free shipping on $39+ orders with my special link at Entertainment Earth!
You can also use CODE: 4geeks anytime. Enjoy!
As an Amazon Associate I earn from qualifying purchases
Want more stuff like this?
Get the best viral stories straight into your inbox!
Don't worry, we don't spam