2021 NEW Tomura Shigaraki and Overhaul 2-Pack Funko Pops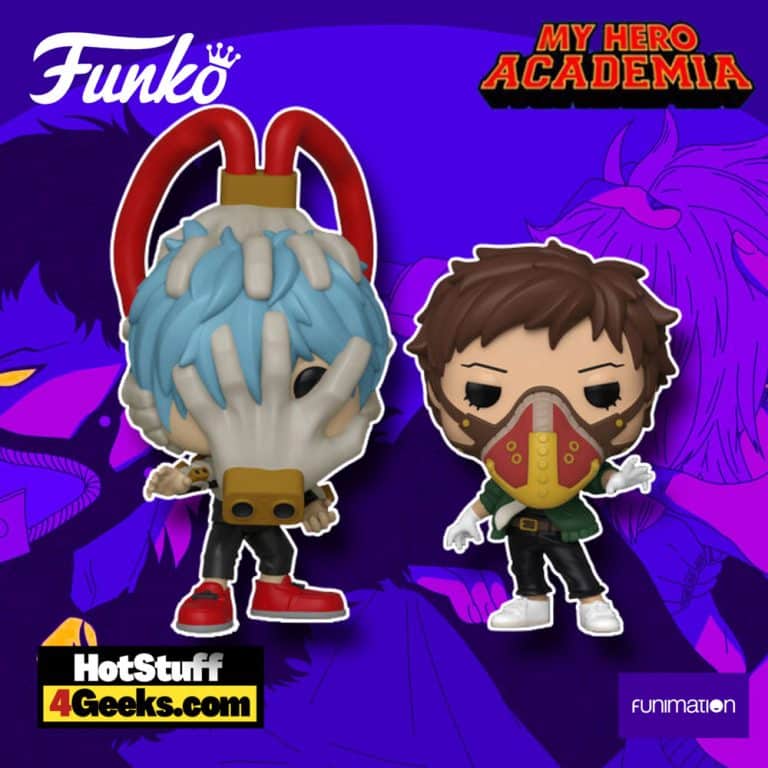 The new Funko Pop! Animation: My Hero Academia – Tomura Shigaraki and Overhaul 2-Pack Funko Pop! Vinyl Figure – Funimation 2021 Exclusive brings two of the best villains that have been in the series so far!
The heroes certainly play a major role in My Hero Academia, but a story is not only about good guys: While some use their quirks for good, others use them for evil.
Despite Tomura Shigaraki's sickly appearance and childish reactions to disappointment, this guy has a killer quirk and ranks as one of the most fearsome villains in the My Hero Academia. Also, dressed as his villain persona, Overhaul, Chisaki is ready to bring significant change and his own idea of balance to our shelves.
The Funimation 2021 Exclusive, Tomura Shigaraki, and Overhaul 2-Pack Funko Pops are now available at the links below (click to jump!)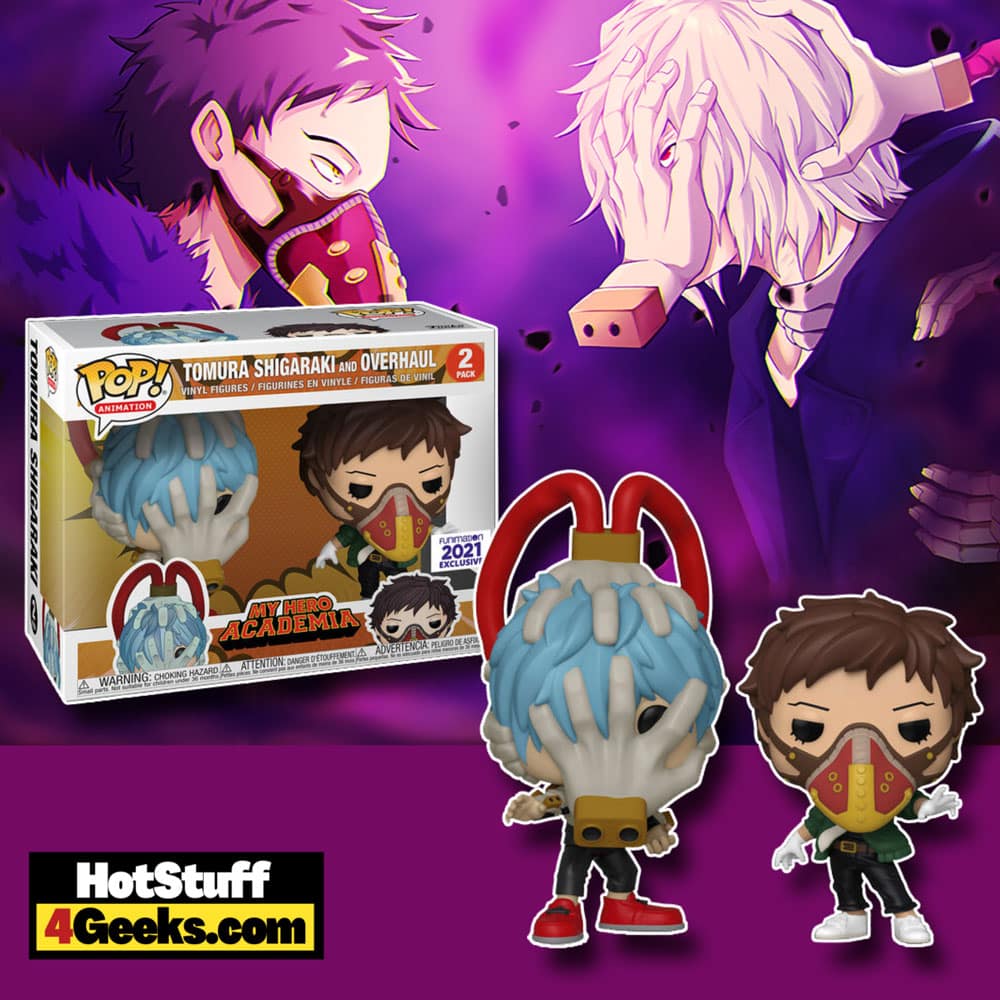 Kai Chisaki, also known as Overhaul, is one of the main antagonists of My Hero Academia, being leader Shie Hassaikai, a Yakuza organization.
The arc in which Overhaul is the main antagonist in one of the darkest in the series. The character certainly lives up to being considered one of Boku No Hero's greatest villains, not because he is a considerable threat to the world, but because of his cruel actions, especially towards Eri.
The character's quirk, also called Overhaul, allows him to restructure things and people on a molecular level, even destroying them if he wishes. The villain shows enormous mastery over this power, which he has no scruples about using, although he considers individualities a "disease" that has spread to humans.
The series' primary antagonist, Tomura Shigaraki's main goal was to kill All Might, the greatest hero and symbol of peace in My Hero Academia universe, by destroying the society he represents.
Possessing exceptional analytical and combat skills, Tomura is made even more dangerous thanks to his quirks: All For One, which allows him to acquire the individualities of others, and Decay, with which he can disintegrate anything he touches with five fingers.
As if his powers and his original goal were not enough, the villain's purpose becomes even more radical later, desiring the complete destruction of society. He is the kind of antagonist who doesn't care about catchphrases, standing for pure and simple evil.
Funko Pop! Animation: My Hero Academia – Tomura Shigaraki and Overhaul 2-Pack Funko Pop! Vinyl Figure – Funimation Exclusive
Available at:
Starting now, you can receive 10% off in-stock items with my special link at Entertainment Earth!
 Enjoy!
As an Amazon Associate I earn from qualifying purchases
Want more stuff like this?
Get the best viral stories straight into your inbox!
Don't worry, we don't spam