2021 NEW Treasures of The Vault – Robin Hood Funko Pop! Art Series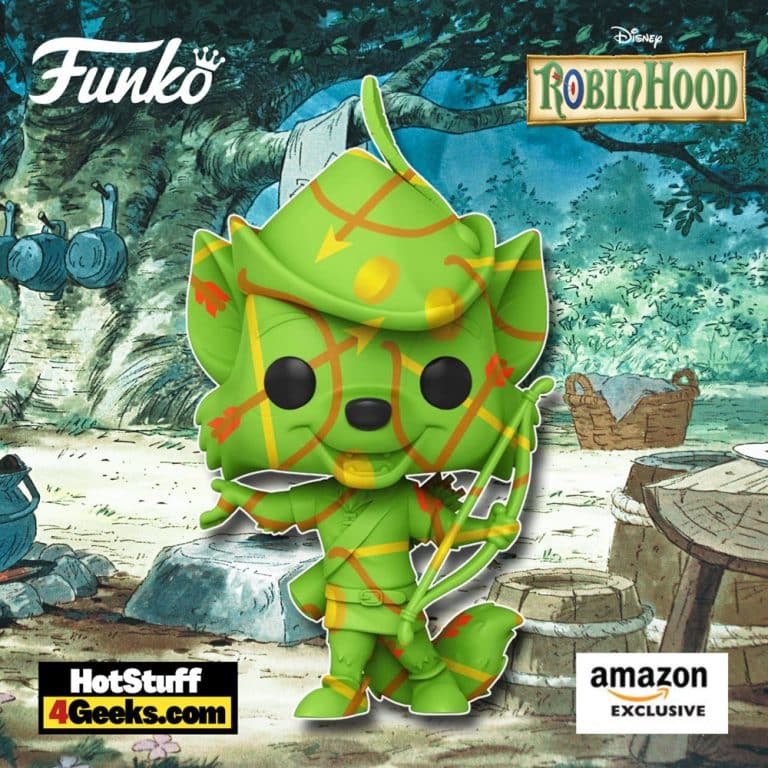 The new Funko Pop! Art Series: Disney Treasures of The Vault – Robin Hood Funko Pop! Artist Series Vinyl Figure – Amazon Exclusive drooped today!
Robin Hood's unique edition design includes motifs of gold coins, bows, and arrows floating across a green background. This exclusive Treasures of the Vault collectible set sure makes an excellent gift for the Disney collector in our lives.
Whether or not he existed as we know him, Robin Hood is, to many, one of England's greatest heroes.
Robin Hood has been known for 700 years, and his story has been changed many times. Those who tell it have already added many friends and embellished his passions.
But since his adventures began to be sung in the 14th century, much of what we know through the book by Howard Pyle (1853- 1911) or Hollywood movies remains the same.
In the vast forest of Sherwood, Robin Hood, the legendary outlaw, insists on turning the tables on his sworn enemies: the evil Guy of Gisborne and the treacherous Sheriff of Nottingham.
With the help of Little John, Friar Tuck, and the rest of the outlaws that make up his merry band, Robin continues to fight for justice and the return of King Richard the Lionhearted.
From Errol Flynn's 1938 swashbuckler to the Disney animated classic to the right up to today with Robin Hood movies hitting the theaters in 2010 and 2018, the arrow-shooting hero is always in our hearts. And we've got a cool update on the classic with this pop!
Pop! Artist Series: Disney Treasures of The Vault – Robin Hood Funko Pop! Art Series is now available for pre-order at the links below (click to jump!) It's to be released on December 11, 2021.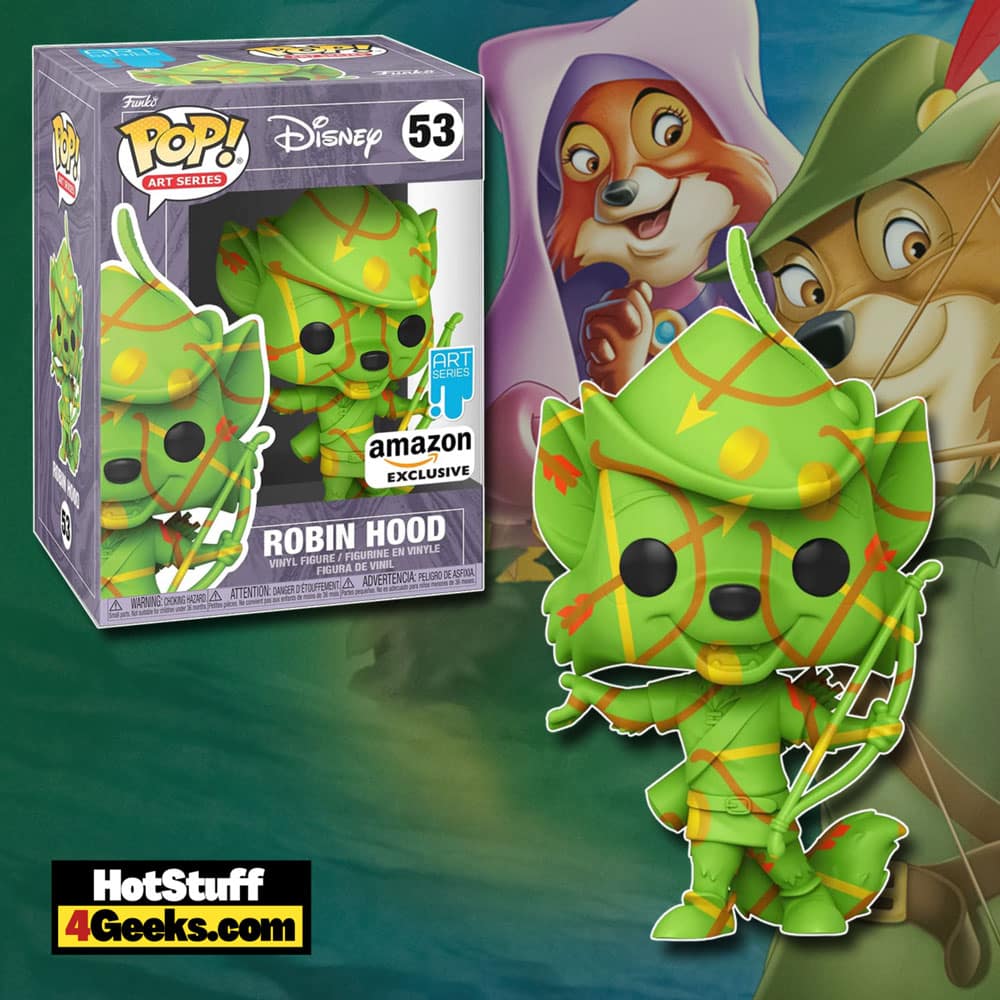 There are many candidates to consider if one is to believe that Robin existed. According to Joseph Hunter's research, in 1852, Robin was Robert Hood and became a fugitive for helping the Count of Lancaster who had rebelled against King Edward II.
In 1998, Tony Molyneux- Smith published a book where he maintains that the legend's origin is Sir Robert Foliot, a family lord. The latter chose to use Robin Hood to hide his true identity as protection in a violent society.
In all cases, the hero chooses the underground life of the forest after being wronged, eventually forming an army in opposition to the evil around him.
The poor see him as free and generous. The rich and powerful fear him. In Pyle's story, as in many others, Robin wears green, wields a bow like no other, fears nothing, and lives free and happy, surrounded by friends who help each other with every new threat.
The legend first spread in medieval ballads. Then, it moved on to poems and reached the theater. The story was written, illustrated, staged, and repeatedly filmed until it became eternal.
This is perhaps the best-known version, with text and illustrations by Howard Pyle. However, it has been adapted and illustrated again by many other authors.
Starting now, you can receive 10% off in-stock items and free shipping on $39+ orders with my special link at Entertainment Earth!
You can also use CODE: 4geeks anytime. Enjoy!
As an Amazon Associate I earn from qualifying purchases
Want more stuff like this?
Get the best viral stories straight into your inbox!
Don't worry, we don't spam