2022 CCXP: DC Heroes – Hush Funko Pop! Exclusive
The new Funko POP! DC Heroes – Batman Hush Funko Pop! Vinyl Figure – 2022 Comic Con Experience CCXP, 2022 Winter Convention, and FYE Exclusive will be available online starting at 6 AM PT on Wednesday, November 30, at the links below (click to jump!)
While Batman may be the world's greatest detective, it's clear that he's not immune to the occasional bouts of poor decision-making.
In the 2002 story arc "Hush," Bruce Wayne makes the questionable choice to team up with Catwoman, one of his most notorious enemies.
The story, widely considered one of the best in the 80-year history of the Dark Knight, sees Batman taking on a new adversary known as Hush.
Throughout the story, Batman is forced to confront his own fears and shortcomings, ultimately leading to a showdown with Hush that is nothing short of epic.
The CCXP 2022 exclusive Hush Funko Pop! can be found at the links below as soon as the online sale begins (click to jump!)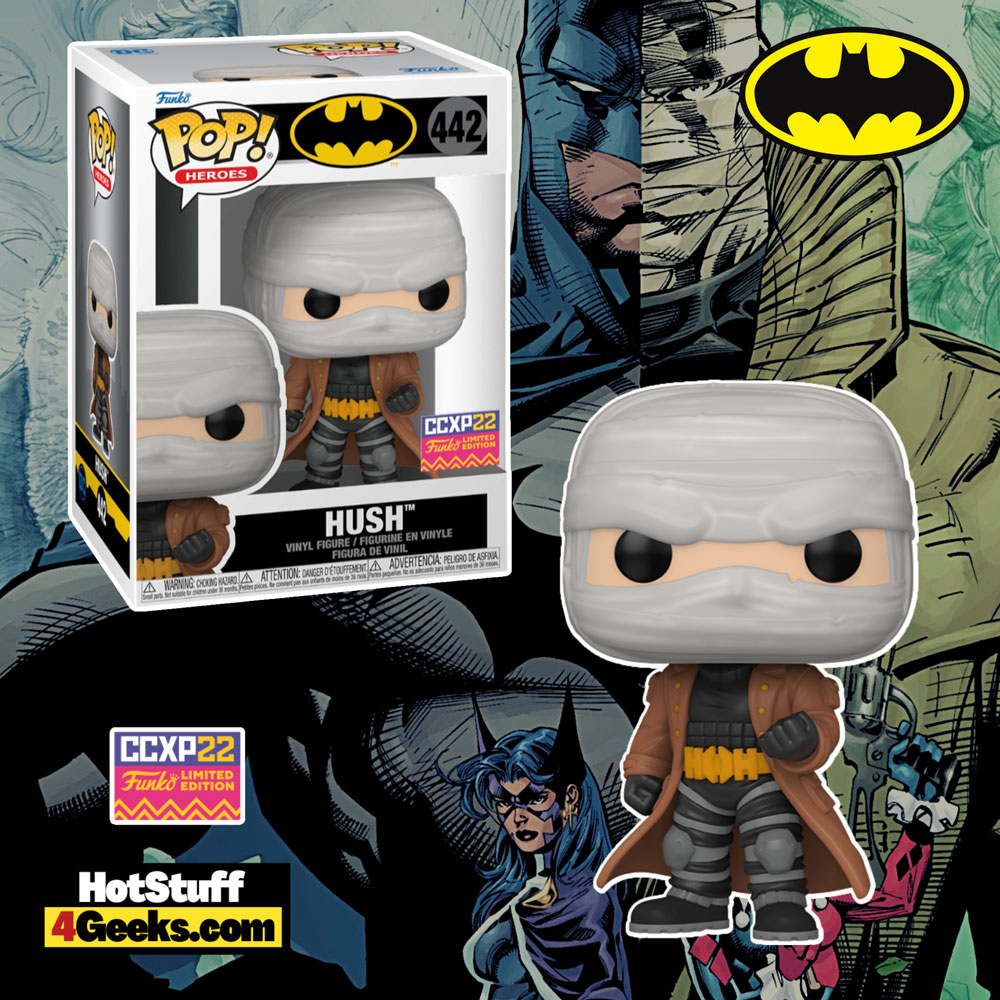 Few comic book characters have been around as long as Batman.
Since his debut in 1939, the Dark Knight has been a staple of pop culture, appearing in everything from movies and TV shows to video games and toys.
And while there have been many great Batman stories over the years, one that stands out above the rest is "Hush."
Published in 2002, "Hush" was a 12-issue storyline that saw Batman facing off against one of his most ruthless foes.
But what made "Hush" so special was its focus on Bruce Wayne's personal life, specifically his relationship with Selina Kyle, aka Catwoman.
Written by Jeph Loeb and illustrated by Jim Lee, "Hush" is widely considered one of the best Batman stories ever told, and it's easy to see why. This is a must-read if you're a fan of the Dark Knight.
Funko POP! DC Heroes – Hush Funko Pop! Vinyl Figure – 2022 Comic Con Experience CCXP, 2022 Winter Convention, and FYE Exclusive
Available at:
Starting now, you can receive 10% off in-stock items with my special link at Entertainment Earth!
 Enjoy!
As an Amazon Associate I earn from qualifying purchases
Want more stuff like this?
Get the best viral stories straight into your inbox!
Don't worry, we don't spam