2022 CCXP: Treasure Planet – Jim Hawkins Funko Pop! Ride
The new Funko POP! Ride: Disney Treasure Planet – Jim Hawkins Funko Pop! Vinyl Figure – 2022 Comic Con Experience CCXP, 2022 Winter Convention, and Walmart Exclusive will be available online starting at 6 AM PT on Wednesday, November 30, at the links below (click to jump!)
It's official, Jim Hawkins from Disney's Treasure Planet is getting the Funko Pop treatment! The beloved character is getting his own collectible figure that fans can take home and display with pride.
This news is sure to please fans of the film, which was released in 2002 and was inspired by Robert Louis Stevenson's Treasure Island.
The film follows Jim Hawkins while traveling on a space pirate ship searching for treasure.
Along the way, he meets John Silver, a cyborg who becomes his unlikely friend.
Together, they battle villains and discover a treasure that is thought to be lost forever.
The CCXP 2022 exclusive Jim Hawkins Funko Pop! Ride can be found at the links below as soon as the online sale begins (click to jump!)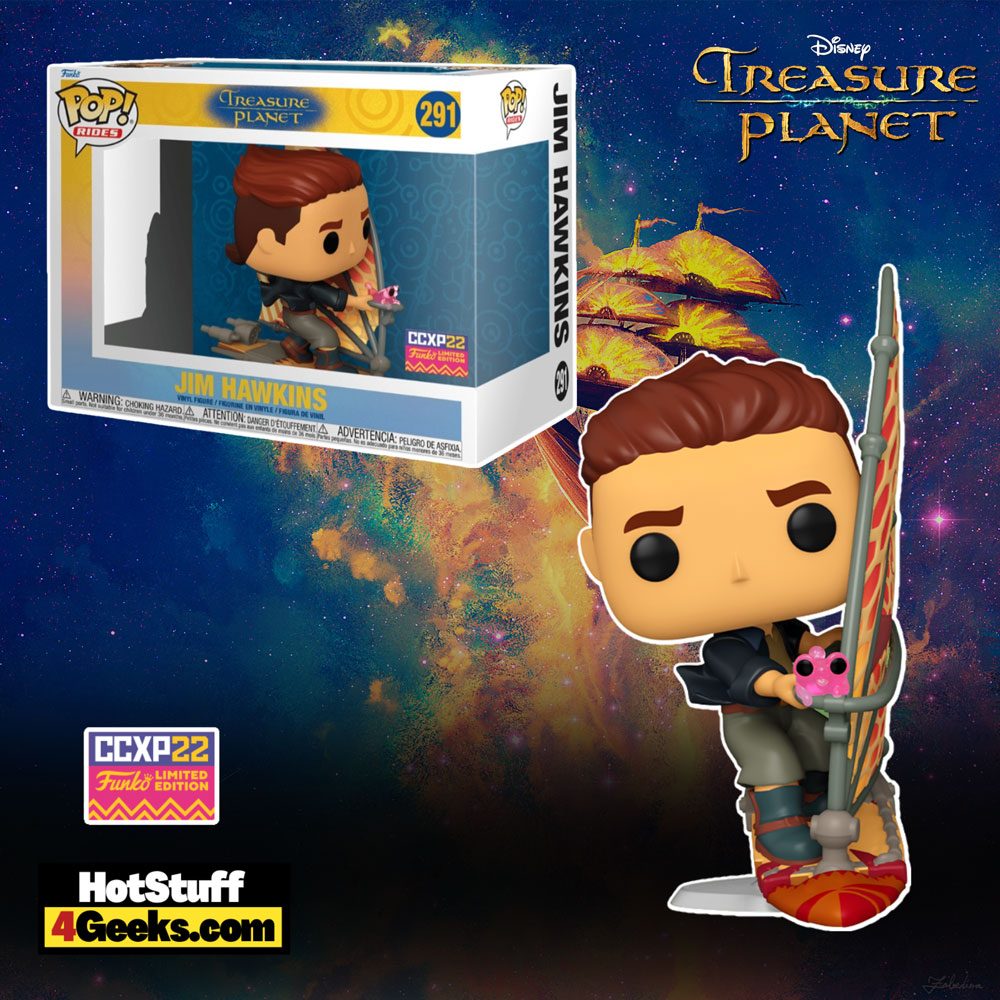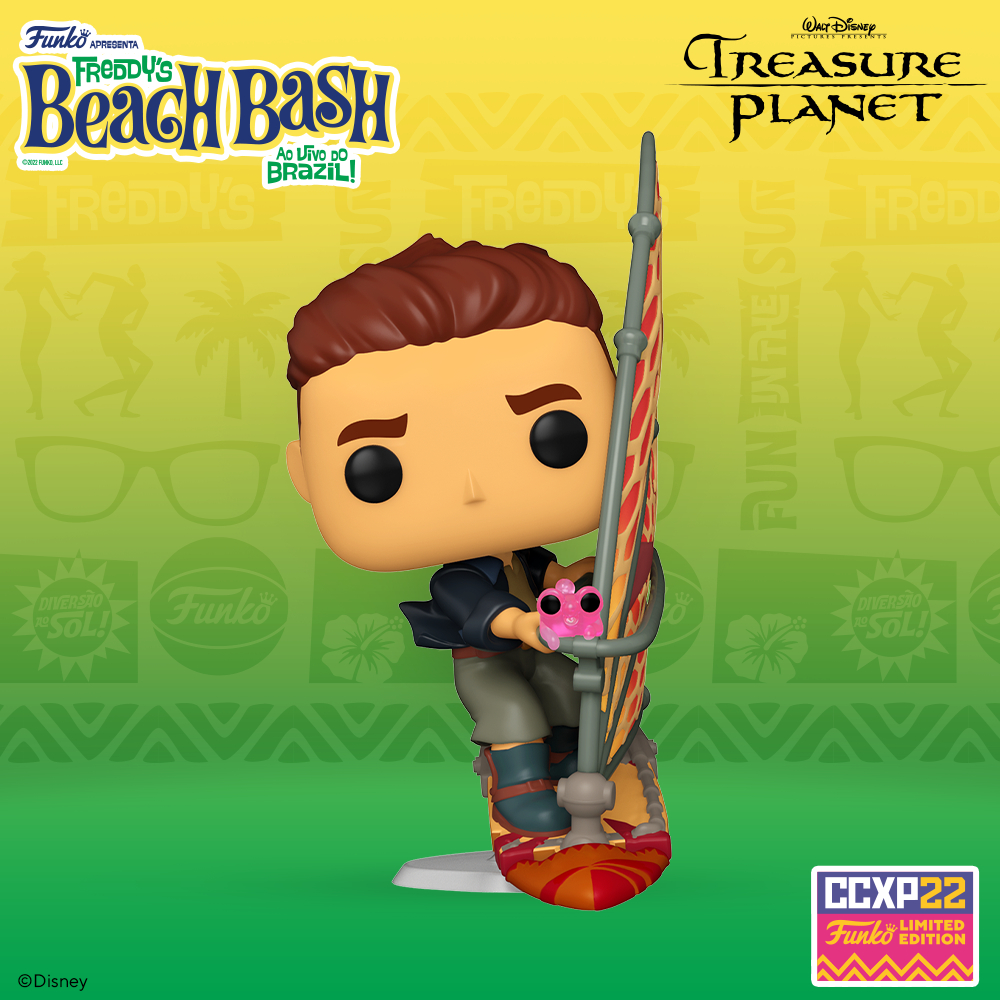 Treasure Planet is based on the book Robert Louis Stevenson's Treasure Island but with a few tweaks.
The film is set in space, and Jim Hawkins (dubbed by a young Joseph Gordon-Levitt) is a rebellious boy who is lost after he and his mother are abandoned by his father.
From a young age, Jim has been captivated by pirate stories and knows he will find the Treasure Planet one day.
After an old pirate falls outside his mother's inn, Jim helps him, and the pirate gives him a strange orb before he passes away.
Jim discovers that this orb is a secret map to the planet that contains the hidden treasure of legendary pirate Nathaniel Flint.
Jim and Doppler hire a ship's crew and travel there, unbeknownst to them, they have hired Long John Silver and his pirate crew, who plan to take the treasure for themselves.
Funko POP! Ride: Disney Treasure Planet – Jim Hawkins Funko Pop! Vinyl Figure – 2022 Comic Con Experience CCXP, 2022 Winter Convention, and Walmart Exclusive
Available at:
Starting now, you can receive 10% off in-stock items with my special link at Entertainment Earth!
 Enjoy!
As an Amazon Associate I earn from qualifying purchases
Want more stuff like this?
Get the best viral stories straight into your inbox!
Don't worry, we don't spam