2022 D23 Expo: Baymax Funko Vinyl SODA 3 Liter Exclusive
Funko Soda! Disney: Baymax with CHASE 3 Liter Funko Vinyl Soda Figure – 2022 D23 Expo and Funko Shop Exclusive
Available at:
The new Funko Soda! Disney: Baymax with CHASE 3 Liter Funko Vinyl Soda Figure – 2022 D23 Expo and Funko Shop Exclusive will be available online starting 6 AM on Friday, September 9th at the links below (click to jump!)
Funko has taken the beloved Baymax and made it into a 3-Liter size Soda, a 7″ collectible figure with the chance of a chase. This is a limited edition of only 5000 items!
The inflatable robot Baymax first saved the day in Big Hero 6 (2014), and now he's back alongside his friend Hiro to save the city of San Fransokyo once again in the Baymax! animated series streaming on Disney+.
This time, instead of fighting masked villains and evil microbots like in Big Hero 6, the duo will help the townsfolk with their bumps, bruises, and diseases in a new mission.
The D23 Expo 2022 exclusive, Baymax Funko Vinyl SODA 3 Liter,  can be found at the links below as soon as the online sale begins (click to jump!)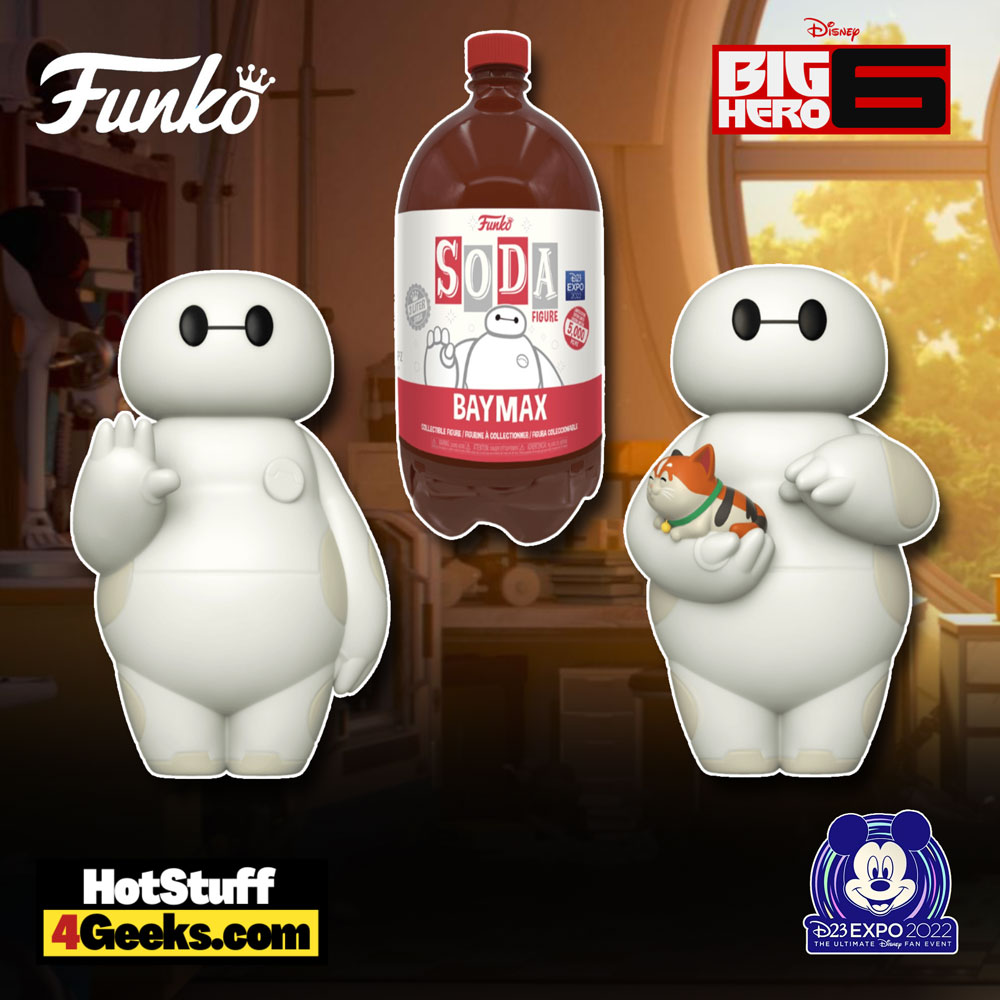 Baymax is a robot created by Tadashi Hamada to serve as a healthcare companion. He is programmed to provide consolation and support to those who are injured or sick.
Baymax is equipped with various medical sensors and diagnostic tools that allow him to render aid and make care recommendations.
He is also programmed with an extensive database of medical knowledge. In addition to his medical functions, Baymax also serves as a chauffeur, bodyguard, and butler.
In short, he's the perfect roommate! And that's not even mentioning his flying abilities…
Baymax, Hiro, and the other superhero team members originally appeared in Marvel Comics' Big Hero 6 series by Steven T. Seagle and Duncan Rouleau.
But the film is only loosely based on the comics.
There are some notable differences between the comic book version and the movie. For example, in the comics, Baymax looks more like a dragon than the cute robot in the film.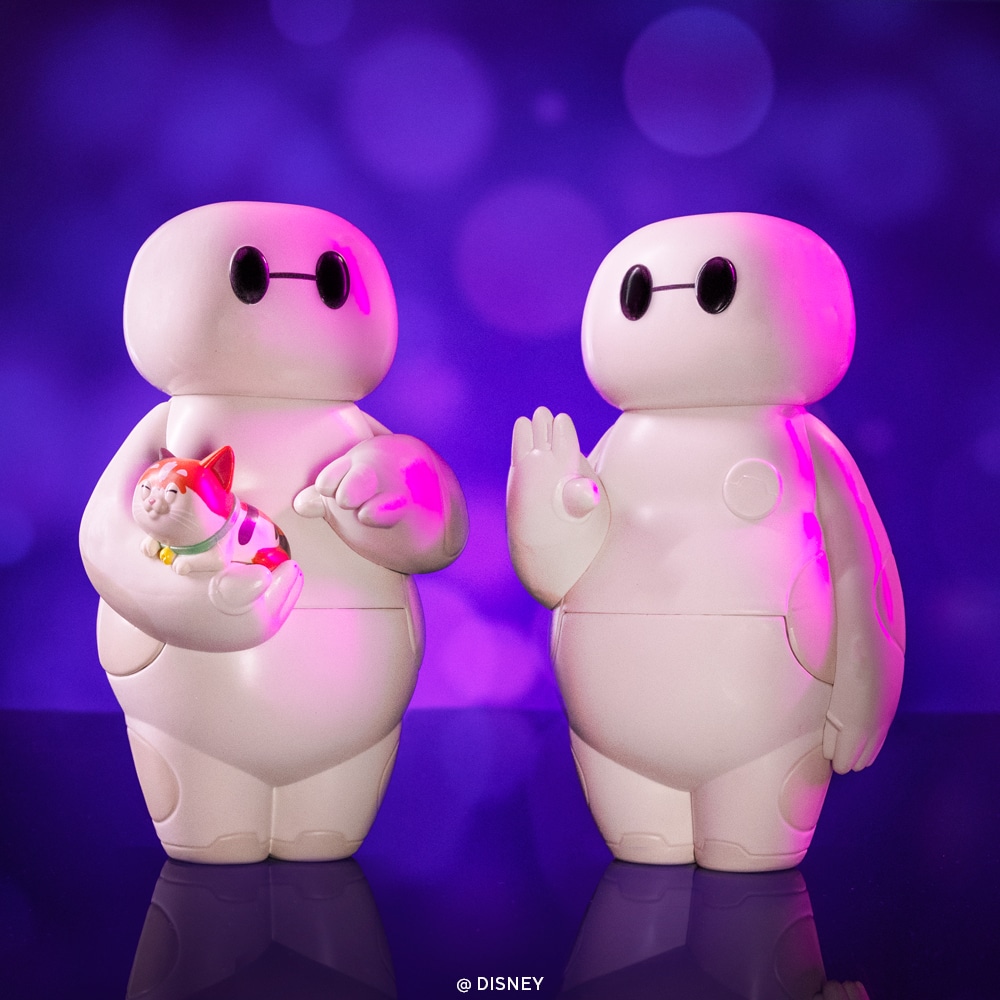 In the original story, the characters are brought together to form a task force for the Japanese government rather than "normal people" attending university, as in the 2014 film.
The city of San Fransokyo is another aspect that Disney added to the film.
For many, this was one of the significant improvements over the original material. The mixture of typical elements of modern Japan with the city of San Francisco brings a unique atmosphere to the film.
When Walt Disney Animation Studios set out to make Big Hero 6, they had one goal: to create a heart-warming comedy that would make audiences laugh, cry, and cheer. And they succeeded.
The movie is full of characters that audiences instantly fall in love with.
But it's not just the characters that make this movie special. The action-packed adventure takes viewers on a thrilling ride with spectacular visuals and non-stop action.
Big Hero 6 is definitely a must-see movie.
As an Amazon Associate I earn from qualifying purchases
Funko Soda! Disney: Baymax with CHASE 3 Liter Funko Vinyl Soda Figure – 2022 D23 Expo and Funko Shop Exclusive
Available at:
Want more stuff like this?
Get the best viral stories straight into your inbox!
Don't worry, we don't spam