2022 D23 Expo: Donald Duck with Flocked CHASE Funko Soda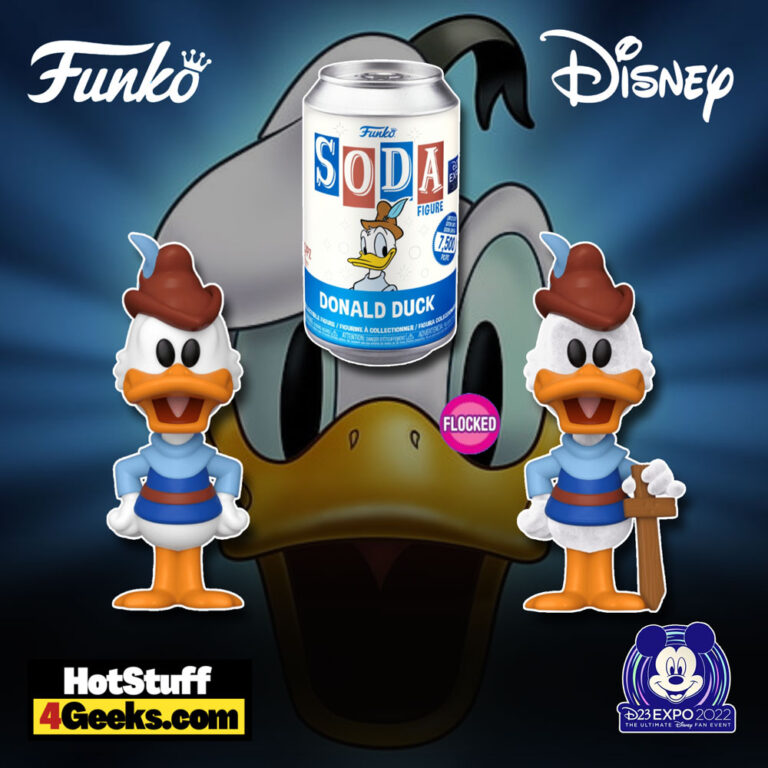 The new Funko Soda! Disney: Donald Duck with Flocked CHASE Funko Soda Figure – 2022 D23 Expo and Funko Shop Exclusive will be available online starting 6 AM on Friday, September 9th at the links below (click to jump!)
Inspired by Mickey Mouse's Alpine Climbers (1936) animated short, this figure features Donald in an alpinist suit.
Actually, Donald Duck has never been one for physical activity. He much prefers to spend his days lounging around in his comfortable chair, reading the paper, and stretching his legs.
But he decided to take up the adventure with Mickey and Pluto and climb the mighty Alps. The film is a hilarious example of Disney's early animation style, and it has become a classic among studio fans.
For Funko pop collectors, the Donald soda figure is a must-have. And what makes this figure so special is the flocked chase variant, which gives Donald a fuzzy, textured look. In addition, the soda is limited to only 7500 units.
The D23 Expo 2022 exclusive, Donald Duck with Flocked CHASE Funko Vinyl SODA,  can be found at the links below as soon as the online sale begins (click to jump!)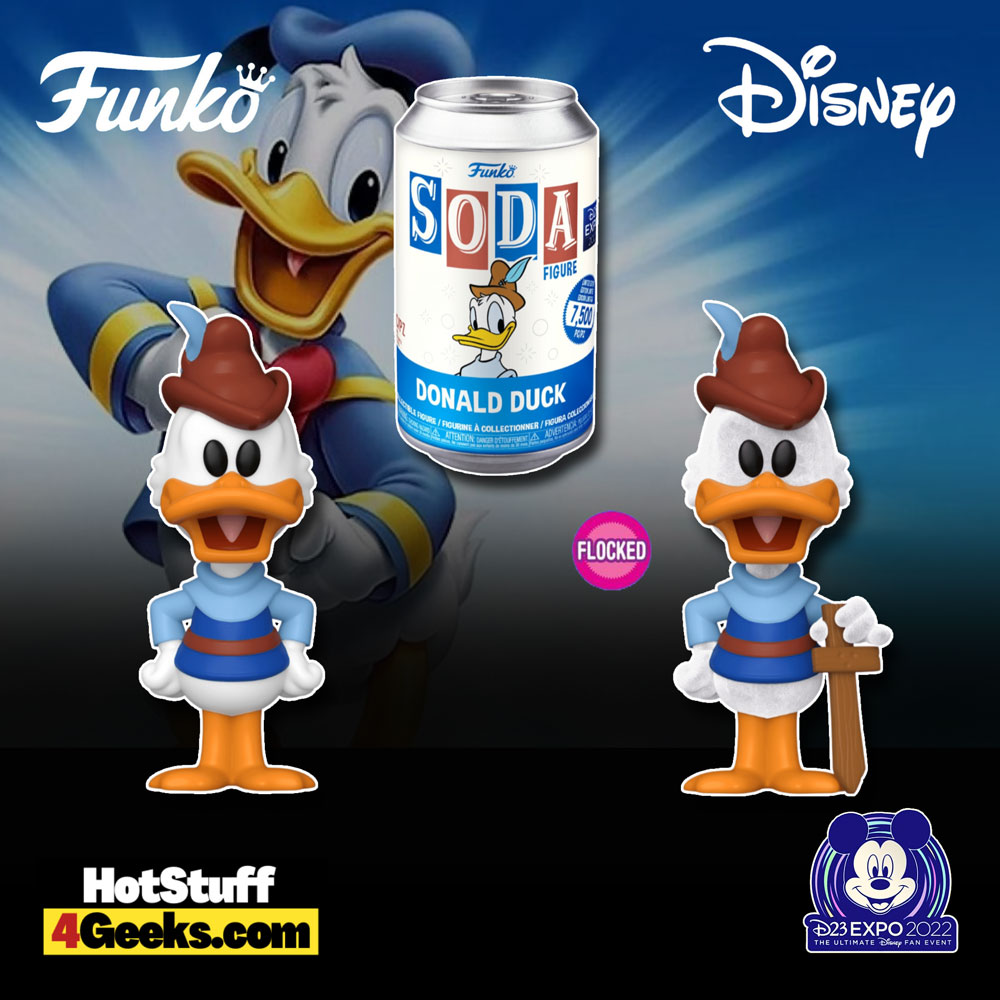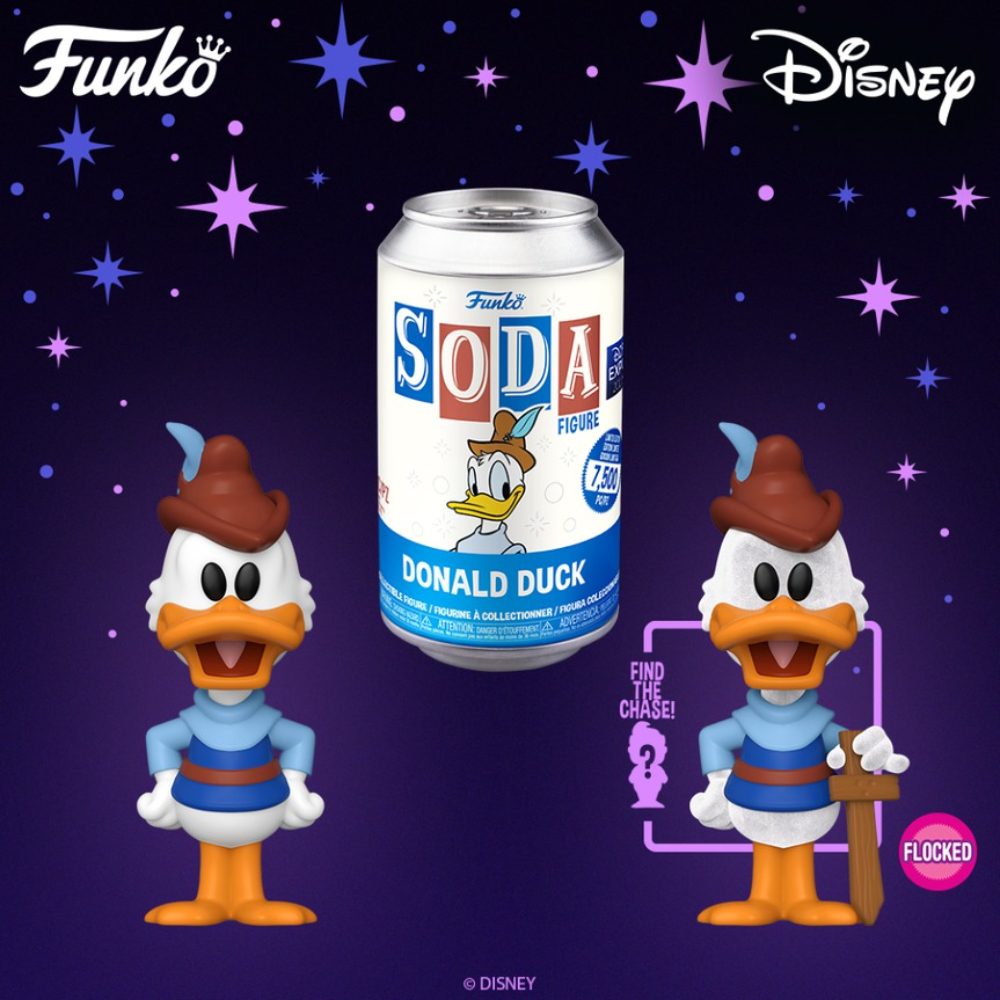 In 1936, Walt Disney released Mickey Mouse: Alpine Climbers, an animated short film featuring the iconic mouse and his pals Donald Duck and Pluto.
The film's plot is simple enough – Mickey, Donald, and Pluto set out to climb the Alps – but the real fun comes in watching them navigate the challenges of the mountain.
The trio's adventure is full of thrills and laughs, from scaling sheer cliffs to braving blizzards.
And, true to form, they ultimately prevail against all odds, making it triumphant to the top of the mountain.
Mickey Mouse: Alpine Climbers is a classic example of Disney's skill at creating entertaining stories that resonate with audiences of all ages.
It's a classic example of early Disney animation and remains one of the studio's most popular shorts.
Funko Soda! Disney: Donald Duck with Flocked CHASE Funko Soda Figure – 2022 D23 Expo and Funko Shop Exclusive
Available at:
Starting now, you can receive 10% off in-stock items with my special link at Entertainment Earth!
 Enjoy!
As an Amazon Associate I earn from qualifying purchases
Want more stuff like this?
Get the best viral stories straight into your inbox!
Don't worry, we don't spam