2022 NEW MHA – Itsuka Kendo Funko Pop! Exclusive Class 1B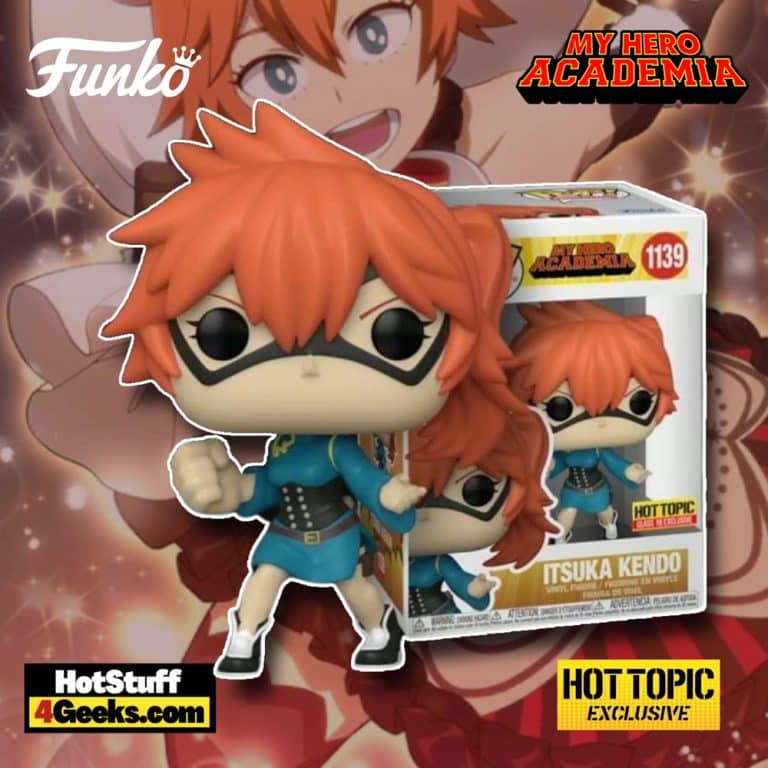 The new Funko Pop! Animation: My Hero Academia Class 1B – Itsuka Kendo Funko Pop! Vinyl Figure – Hot Topic Exclusive depicts one of the most popular characters in the My Hero Academia series.
You can find the pop figure below (click to jump!)
U.A. High School Class 1-B student Itsuka Kendo doesn't get as much screen time as some of the better-known students in the My Hero Academia series (say, Deku), but she is genuinely one of the strongest – able to take on powerful villains on her own.
Itsuka Kendo was born with a very unique Quirk. Her Quirk, which he calls Big Fist, allows her to enlarge her fists to an enormous size. While this might not seem like much at first glance, it's actually a very powerful Quirk.
When used correctly, Big Fist can allow Kendo to deliver devastating punches that can easily topple buildings or use them as a shield. She is a mighty hero that should not be underestimated!
The Itsuka Kendo Funko Pop! Hot Topic Class 1B Exclusive is now available for pre-order at the links below (click to jump!)

Beyond her excellent leadership skills, Itsuka Kendo draws power from her Big Fist Quirk, which enlarges her hands.
They can become gigantic weapon that gives him impressive punching power and grappling action.
With great size comes great strength, which he has demonstrated by breaking through the strong shields of Momo Yaoyorozu and lifting and carrying people.
Itsuka ranked 13th in the first My Hero Academy popularity poll, making her the most popular Class 1-B student. Even her classmates in 1-B recognized her spark as they voted for their class rep.
Itsuka also has a special knack for leadership. She is considerably considerate of others, especially her classmates who rely on her guidance, even if it means shutting up Neito Monoma, the constant detractor of Class 1-A.
She excels at bringing her fellow students together as a team to make use of their Quirks together. That's how she became known as "The Big Sister of Class 1-B".
Starting now, you can receive 10% off in-stock items with my special link at Entertainment Earth!
 Enjoy!
As an Amazon Associate I earn from qualifying purchases
Want more stuff like this?
Get the best viral stories straight into your inbox!
Don't worry, we don't spam