2022 NEW Annihilus with Magic Rod Funko Pop! Exclusive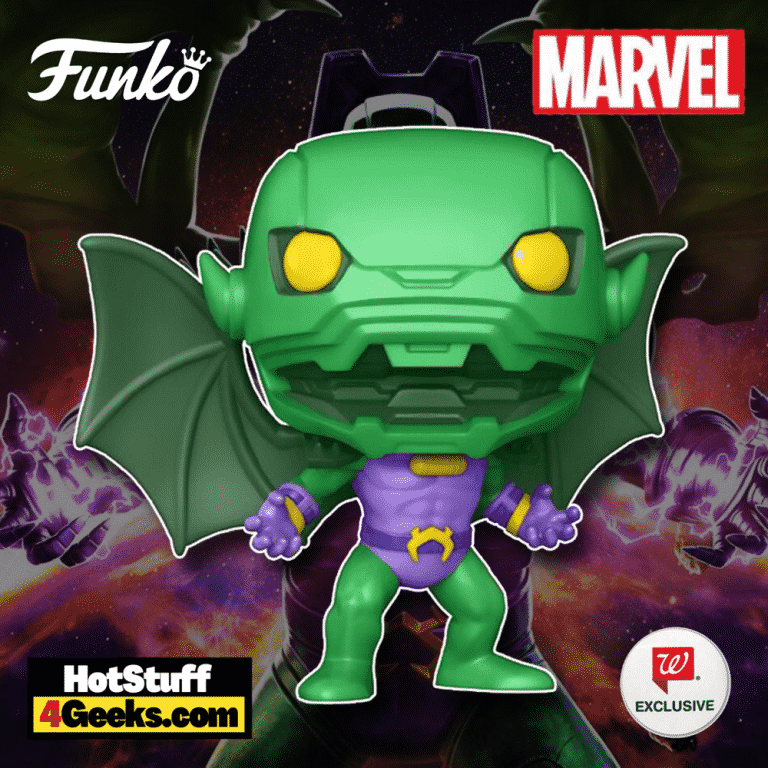 The new Funko Pop! Marvel: Annihilus with Magic Rod Funko Pop! Vinyl Figure – Walgreens Exclusive features the ruler of the Negative Zone wearing his iconic armor, equipped with wings.
Annihilus controls its inhabitants with his sexy Cosmic Control Rod, making him one of the Fantastic Four's most formidable rivals.
The villain was born with superhuman powers, is the leader of a sizeable alien army, and can change his molecular structure. He even possesses armor that protects him from all Marvel heroes' powers.
Annihilus is dangerous since he intends to destroy all life in the universe. Unlike Thanos, who is satisfied with destroying half the life on all the planets.
The Annihilus with Magic Rod is now available for order at the links below (click to jump!)
Lee and Kirby originally introduced Annihilus in The Fantastic Four Annual #6. He is the ruler of the Negative Zone. He walks like a human, and his form (wings aside) is roughly humanoid, but Annihilus is definitely not a human being.
His intelligence matches ours, but his instincts come from a totally different lineage. At heart, Annihilus is an insect. If someone gets in his way, he will not discuss the matter. Instead, he will probably eat them, and if they are too big to eat, he will sting them until they run away or fall to the ground.
He may have the power of reason, but there is no reasoning with Annihilus. There is only run or fight, and you have to be pretty powerful to have any hope of defeating him.
Starting now, you can receive 10% off in-stock items and free shipping on $39+ orders with my special link at Entertainment Earth!
You can also use CODE: 4geeks anytime. Enjoy!
As an Amazon Associate I earn from qualifying purchases
Want more stuff like this?
Get the best viral stories straight into your inbox!
Don't worry, we don't spam