2022 NEW Aquaman #1 Funko Pop! Comic Cover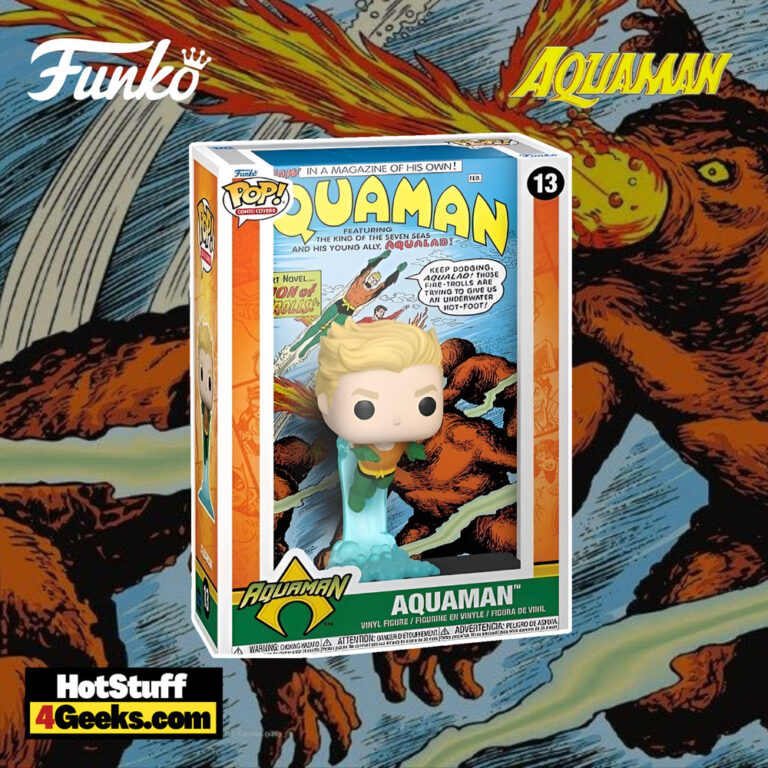 Aquaman #1 "The Invasion of The Fire-Trolls" comics may have famously been canceled after just 63 issues, but its title hero certainly wasn't ready to call it quits! To prove it, here's the new Funko Pop! Comic Covers – Aquaman (Aquaman #1 – 1962) Funko Pop! Cover Vinyl Figure, released today.
The pop cover is now available for pre-order at the links below – click to jump or scroll to continue reading!
Aquaman #1 Comics' run may have been short and turbulent, but this doesn't diminish its herculean content.
Aquaman's epic journey proved his popularity among comic book fans ever since he first hit the scene in 1962.
Even though his series was cut short in 1971, he had no trouble resuming publication six years later when it was revived.
But alas, Aquaman's revival turned out to be way too brief and ultimately ended in 1977 as part of the DC Implosion.
While Aquaman's story may not have reached its end with issue #63, at least we got a funny parody when Adventure Comics picked up the pieces and released "the untold story that would have been issue #64" in its #462 issue!
Aquaman Funko Pop! Comic Cover is now available for pre-order at the links below (click to jump!)
Aquaman is a unique superhero from DC Comics who officially debuted in 1941. Ever since then, he has gained massive popularity for being the King of the Seven Seas.
Aquaman has the ability to control sea life and can even talk to them!
On top of that, he can swim insanely fast and breathe underwater due to holding the genetically enhanced DNA of an Atlantean.
Aquaman is an interesting character indeed. After all, how many superheroes can lay claim to having both human and fish characteristics?
Even better is that Aquaman can raise entire warships without any effort!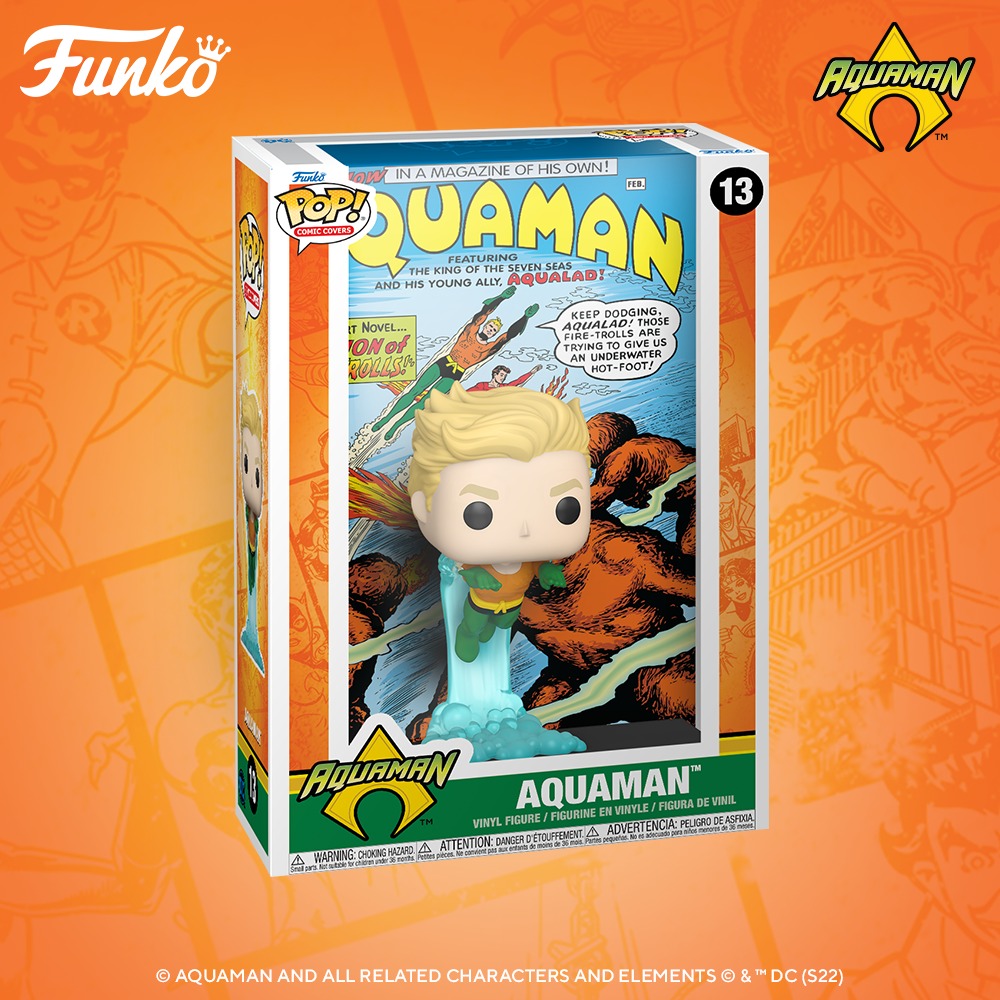 Although Aquaman often gets the joke of being just "the guy who talks to fish," he has quite an impressive skill set and an incredible origin story.
While some may only know him as the super-smoking hero from Justice League, Aquaman had his own solo movies and even a hit television show.
Sure he may not save the world as much as other heroes, but if you're ever in trouble sea-side, Aquaman will always be ready for a midnight ride.
Funko Pop! Comic Covers – Aquaman (Aquaman #1 – 1962) Funko Pop! Cover Vinyl Figure
Available at:
Starting now, you can receive 10% off in-stock items and free shipping on $39+ orders with my special link at Entertainment Earth!
You can also use CODE: 4geeks anytime. Enjoy!
As an Amazon Associate I earn from qualifying purchases
Want more stuff like this?
Get the best viral stories straight into your inbox!
Don't worry, we don't spam