2022 NEW Beerus (Eating Noodles) Funko Pop! Exclusive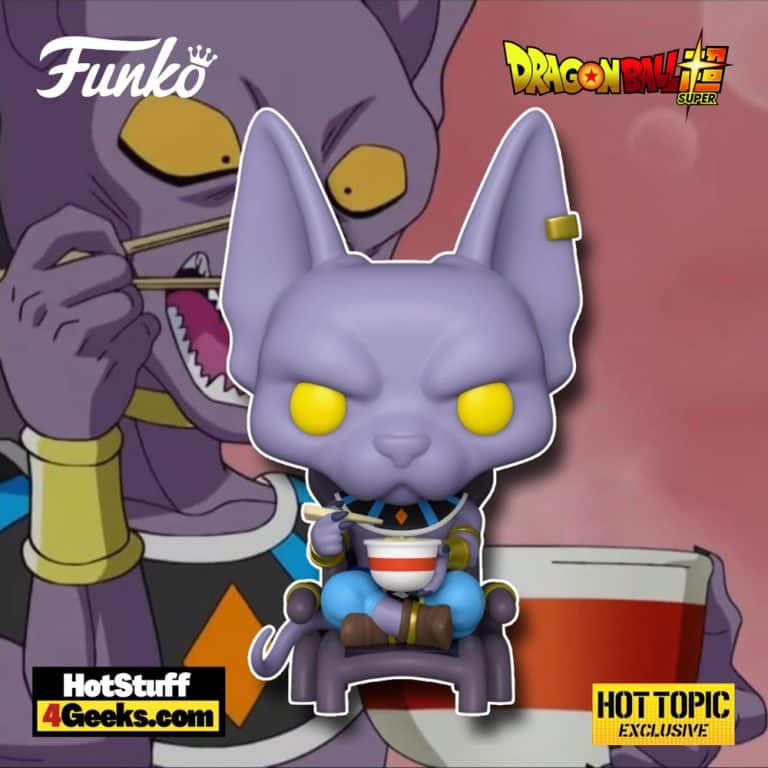 Funko is bringing Beerus to Earth to demolish a stack of ramen. The new Funko Pop! Animation: Dragon Ball Z Super – Beerus (Eating Noodles) Funko Pop! Vinyl Figure – Hot Topic Exclusive depicts the mighty deity fond of food, especially noodles.
Beerus, the God of Destruction, is obsessed with noodles. He loves them so much that he will destroy anyone or anything that gets in the way of his love for this delicious dish. We may never know the actual reason behind Beerus' love for noodles, but we can all appreciate this food for its fantastic taste!
The Hot Topic exclusive, Beerus (Eating Noodles) Funko Pop! is now available for order at the links below (click to jump!)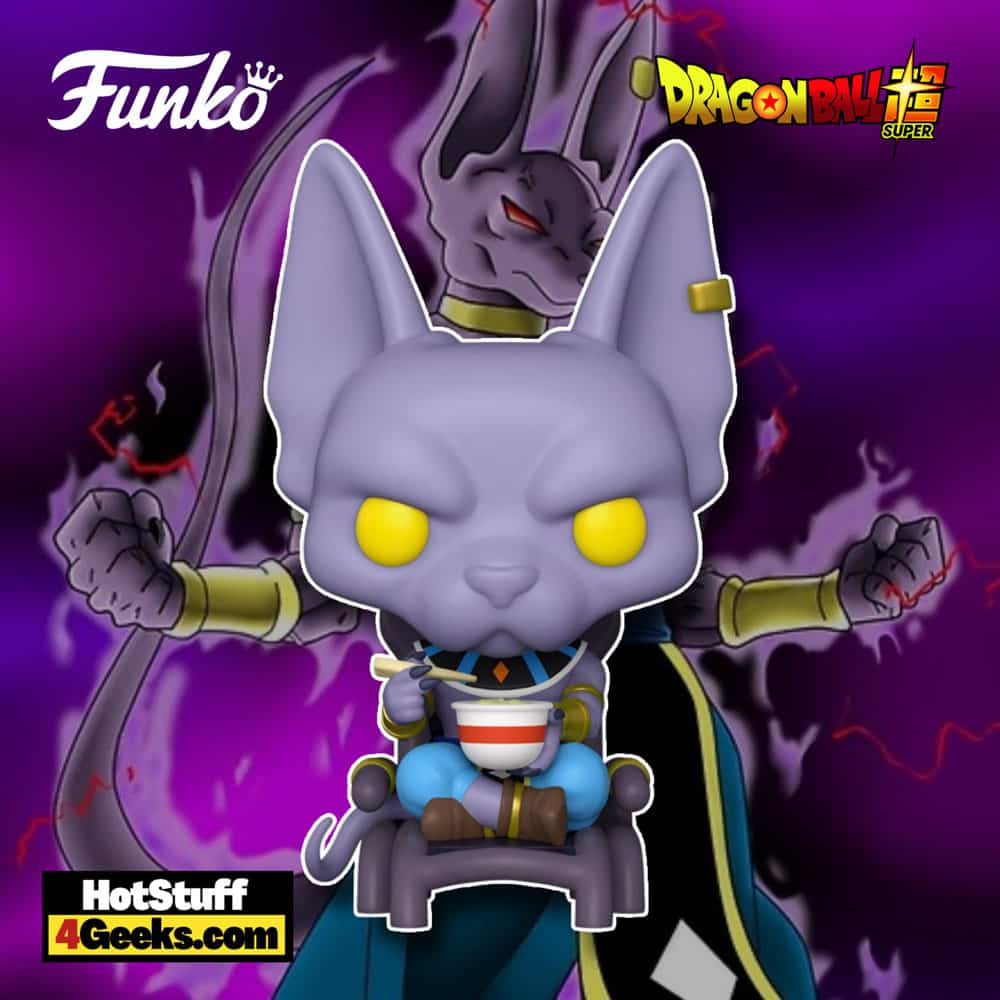 Beerus, the powerful and feared God of Destruction in the Dragon Ball Z universe, is said to be the strongest being in the universe. He has the power to destroy planets with a single blow.
Despite his fearsome reputation, Beerus is actually a bit of a softie. He loves eating noodles, and he's often seen taking naps. He's also very playful, and he loves to tease his friends (and enemies). Even though he's powerful and dangerous, Beerus is a lovable character.
He came to destroy Earth, but he changed his mind. It is possible that this decision may have been influenced by Goku, who was able to reach Beerus' level of power.
But most likely, his option has to do with food on Earth. So even though Goku gave him a good fight, he decided to spare the planet only after eating Bulma's ramen.
Starting now, you can receive 10% off in-stock items and free shipping on $39+ orders with my special link at Entertainment Earth!
You can also use CODE: 4geeks anytime. Enjoy!
As an Amazon Associate I earn from qualifying purchases
Want more stuff like this?
Get the best viral stories straight into your inbox!
Don't worry, we don't spam