2022 NEW Beyond Amazing Collection: Dusk Funko Pop! Exclusive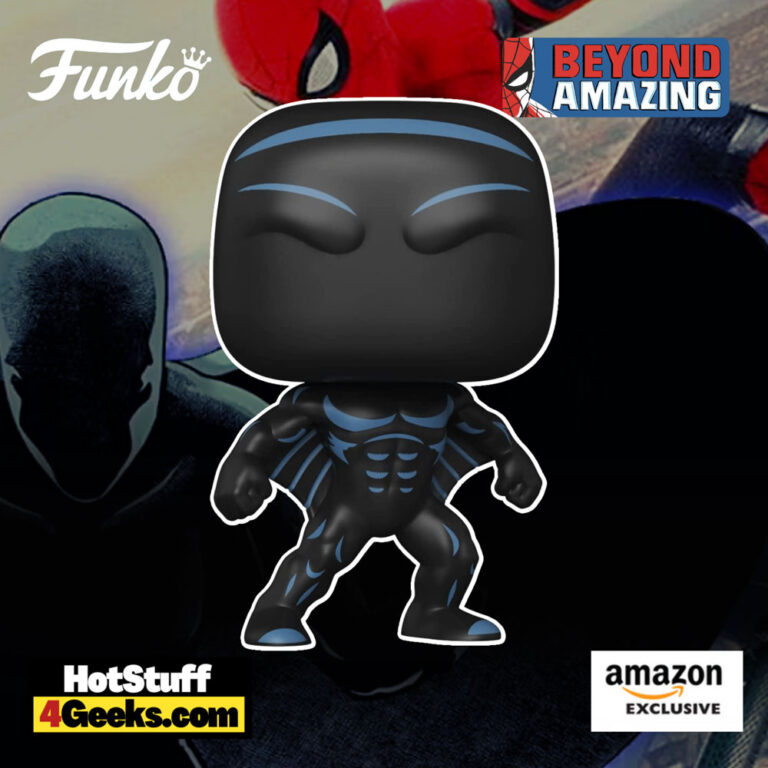 Most people know Spider-Man as the lovable wall-crawler who always seems to be in the middle of a sticky situation. However, many fans don't know that Spider-Man once traveled to the Negative Zone and toke Dusk's mantle.
The new Funko Pop! Marvel: Beyond Amazing Collection: Dusk Funko Pop! Vinyl Figure – Amazon Exclusive depicts Dusk, the classic Spider-Man hero from the Comics. The pop figure is now available for pre-order at the links below – click to jump or scroll to continue reading!
Dusk is a classic Spider-Man comic book character who wears an all-black costume and whose name was used by many superheroes as a symbol of freedom.
He is presented as the leader of a group of rebels fighting the tyrant Blastaar in the Negative Zone.
During one of his adventures in the "Identity Crisis" stories, Peter Parker travels to the Negative Zone and meets the local hero named Dusk, who wears an all-black uniform that gives him powers.
Dusk ends up killed in combat, causing Peter to assume his identity at that point to defeat the villain who previously murdered Dusk.
Dusk Funko Pop! from The Year of the Spider: Beyond Amazing Collection is now available for pre-order at the links below (click to jump!)
Even by Marvel Universe standards, Spider-Man has a complicated life.
And while he often struggles to reconcile his superhero duties with his life as Peter Parker, Spider-Man's life became even more complicated than usual in the 1998 story "Identity Crisis."
After being accused of a crime he didn't commit, Peter Parker has to reluctantly shut down his web shooters when Norman Osborn posts a multi-million dollar bounty on his head.
Faced with the dilemma of how to clear his name when his superhero character is a public enemy, Peter devises a solution involving one of the most intricate schemes in superhero comic book history, in which he would clear his name by becoming four new Marvel superheroes – Dusk, Hornet, Ricochet, and Prodigy.
When he cleared his name, Peter abandoned Dusk's costume.
Although the hero Black Marvel later gave a duplicate Dusk costume to Cassie St. Commons, the original remained in Peter's possession and has not been worn/seen since.
Starting now, you can receive 10% off in-stock items with my special link at Entertainment Earth!
 Enjoy!
As an Amazon Associate I earn from qualifying purchases
Want more stuff like this?
Get the best viral stories straight into your inbox!
Don't worry, we don't spam