2022 NEW Birthday Freddy Funko Pop! Exclusive
June marks Freddy Funko's birthday, and I can't wait to party with him!
So celebrate Freddy's special day with the new Funko Pop! Birthday Freddy Funko Pop! Vinyl Figure – Funko Shop Exclusive (2022).
Freddy Funko, the lovable vinyl figure with a big smile and big pop culture following, was born in June.
That's right, Funko fans, our beloved mascot celebrates his birthday month right alongside us!
He is all decked out in his party hat and blue bowtie, and he's bringing a present and a blue balloon that says Happy Birthday!
We all can add him to our collection or send him to a friend with a birthday coming up!
Birthday Freddy Funko Pop! is dropping today at Funko Shop and can be found at the links below (click to jump!)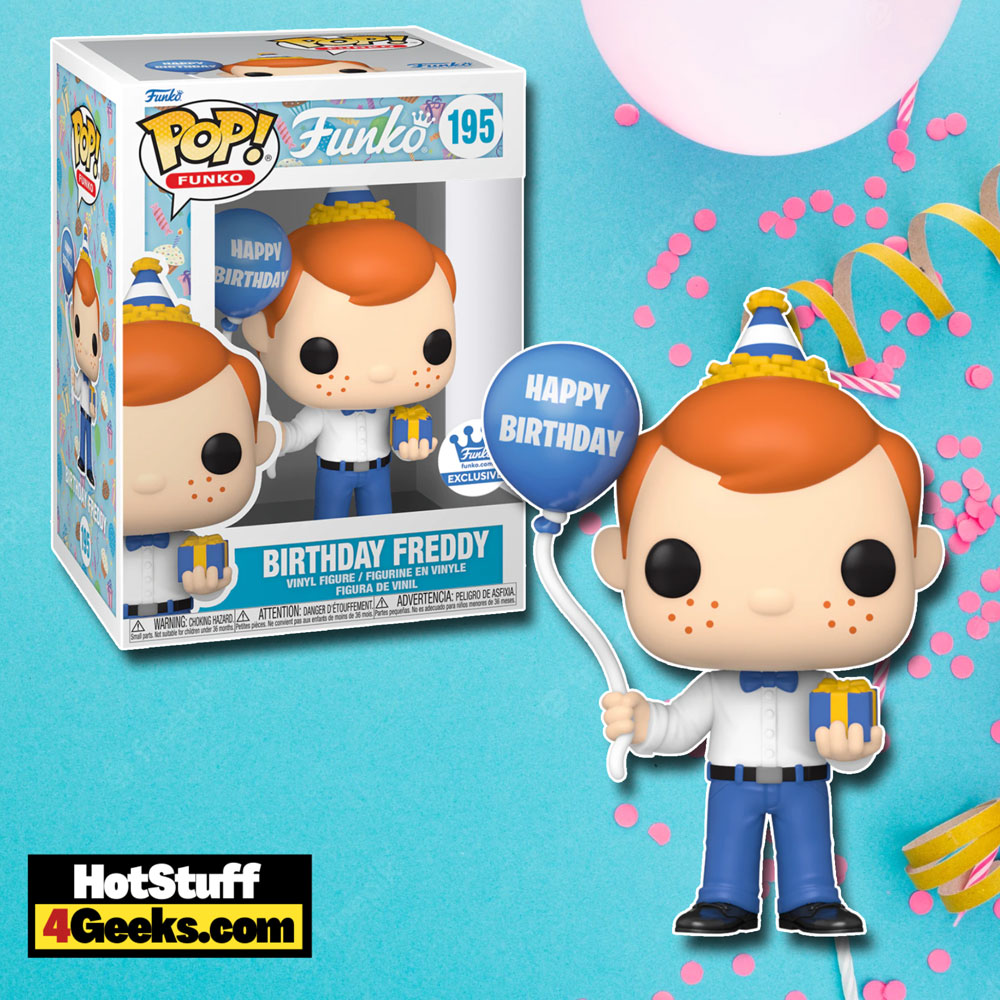 Freddy Funko is the big-headed, big-eyed mascot of Funko, Inc., a pop culture collectibles company.
He's also become something of a pop culture icon in his own right.
Freddy was initially created as a bobblehead doll, but he's since been made into all sorts of different products, from keychains to coin banks.
He even has his own line of Funko Pop! vinyl figures. He's a big fan of collecting Funko Pops and has a huge collection of his own.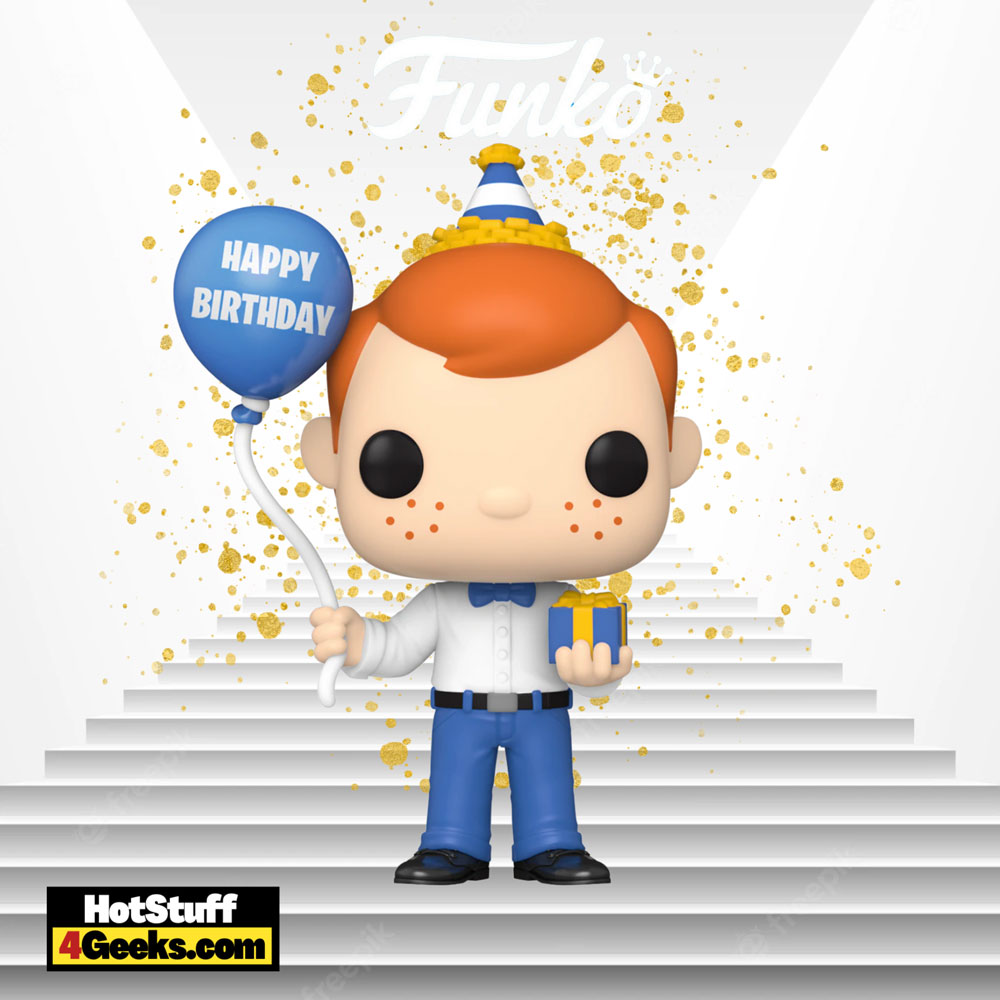 Freddy's unique appearance and friendly demeanor have made him a favorite among Funko fans, and he frequently makes appearances at fan conventions and other events.
In the world of Funko, Freddy Funko is the ultimate mascot.
He's been around since the early days of the company, and he's been the face of Funko for nearly two decades.
Freddy is the perfect ambassador for Funko and their line of collectible figures.
Freddy is a jolly little guy with a big smile and big personality. He loves to have fun, and he really knows how to get a party started.
He's always positive, always enthusiastic, and always ready to have a good time.
If you ever need a pick-me-up, just take a look at Freddy Funko and his endlessly cheery smile.
He's sure to put a smile on your face, too.
Here's to another year of celebrating our favorite little guy – happy birthday, Freddy!
Funko Pop! Birthday Freddy Funko Pop! Vinyl Figure – Funko Shop Exclusive (2022)
Available at:
Starting now, you can receive 10% off in-stock items with my special link at Entertainment Earth!
 Enjoy!
As an Amazon Associate I earn from qualifying purchases
Want more stuff like this?
Get the best viral stories straight into your inbox!
Don't worry, we don't spam