2022 NEW Black Clover: Dorothy Funko Pop! Funko Exclusive
Funko Pop! Black Clover: Dorothy Funko Pop! Vinyl Figure – Funko Shop Exclusive
Available at:
The Black Clover anime has captivated viewers with its intense magic battles and lovable characters. And now, fans can add a new Funko Pop! Black Clover: Dorothy Funko Pop! Vinyl Figure – Funko Shop Exclusive. This Pop depicts Dorothy throwing the peace sign, letting everyone know she's ready to take on whatever comes her way.
Whether facing down an opponent in the dream world or matching wits with another character, Dorothy is sure to give them a run for their money. The pop figure can be found for order at the links below – click to jump or scroll to continue reading!
Dorothy Unsworth is one of the most powerful women in the Black Clover anime. She is a witch from the Witches' Forest and the Captain of the Coral Peacocks, and she utilizes Dream Magic to significant effect.
Dorothy was also the human host for the elf Reve. After being freed from Reve's possession, Dorothy retained some of the elf's magic.
Dorothy's Dream Magic allows her to enter other people's dreams and control them. She can also use this magic to create illusions and make people believe things that aren't real.
Dorothy is a skilled fighter and a powerful magic user, and she is one of the most important members of the Black Clover cast.
Maybe she can teach me a thing or two about magic… Anyway, she's a great addition to any Funko collection, and I know she'll be a cherished part of my squad!
Dorothy Funko Pop! from Black Clover anime can be found at the links below (click to jump!)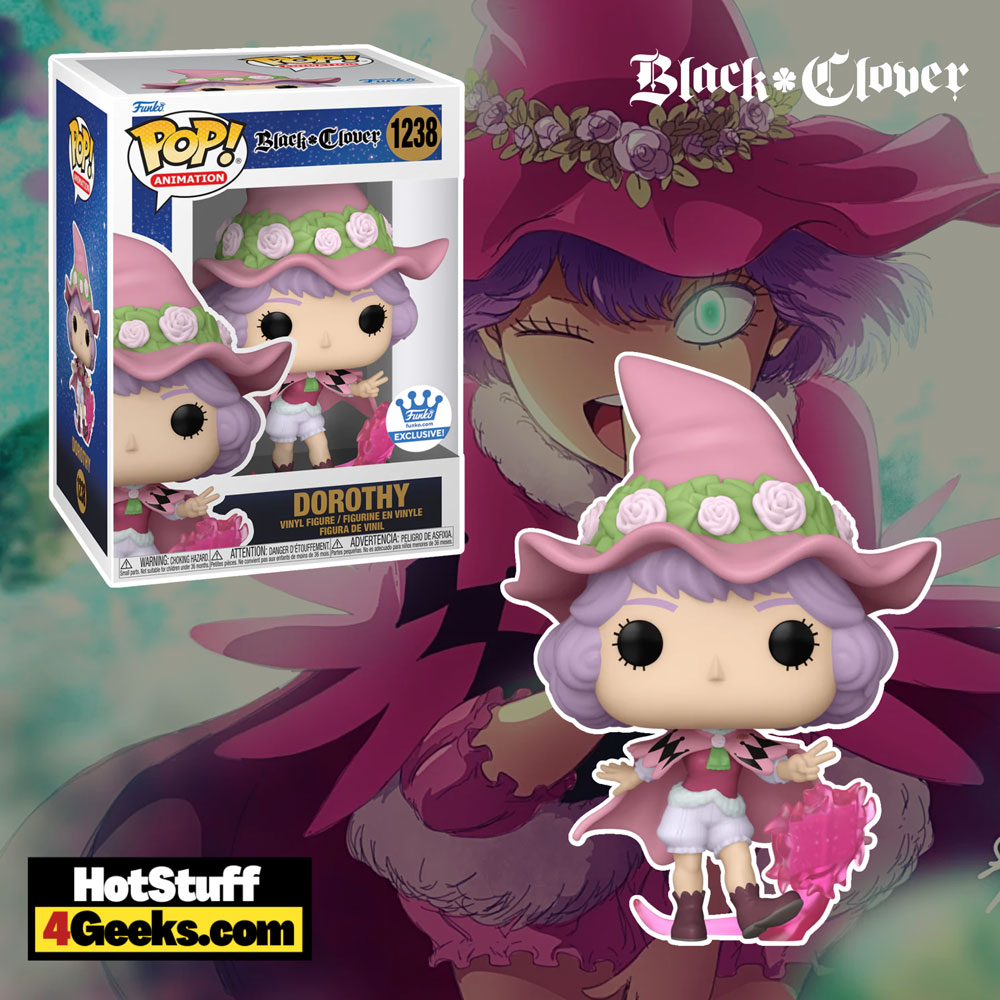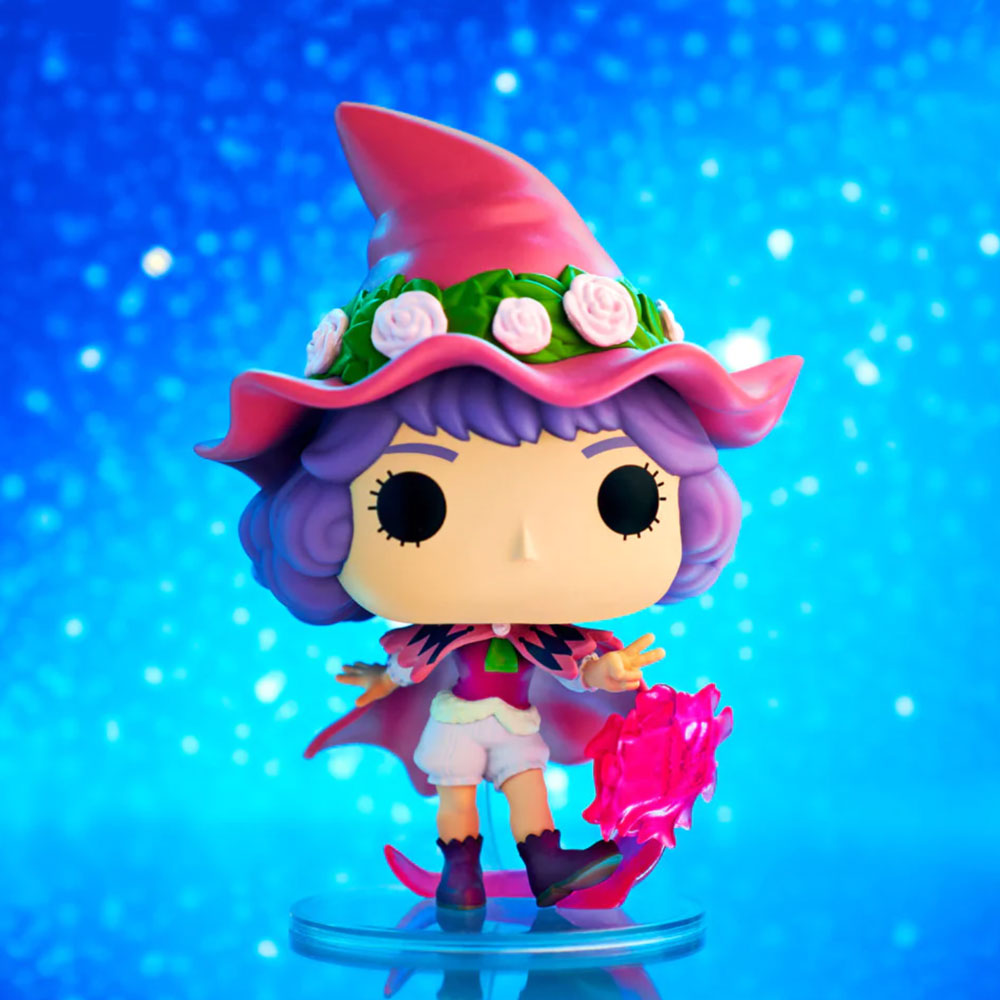 Black Clover is a shonen series that has earned popularity for its likable characters and strong female presence.
The series follows the adventures of Asta, a young boy who dreams of becoming the Wizard King, the most potent magic user in the kingdom.
Along the way, he makes friends and enemies who are complex and fully-developed characters. One thing that sets Black Clover apart from other shonen series is the strong presence of female characters.
While many shonen series focus primarily on male protagonists and supporting cast members, Black Clover includes several powerful women who play an essential role in the story.
As a result, the series has something to offer readers of all genders, making it one of the most successful shonen series in recent years.
In the world of Black Clover, magic is everything. It allows humans to live and prosper and comes in all shapes and sizes.
There are countless types of magic, each with its own unique effects and uses.
But of all the magic in Black Clover, there is none more impressive—or more powerful—than Dream Magic.
And when it comes to Dream Magic, no one is more skilled than Dorothy Unsworth!
Dorothy is a powerful witch whose abilities are both feared and respected by friend and foe alike.
She's been instrumental in some of the most pivotal moments in the show, and her skills have helped turn the tide of many a battle.
She's also one of the series's most cheerful and bright characters. I mean… when she's awaked. That's why I love Dorothy Unsworth.
As an Amazon Associate I earn from qualifying purchases
Funko Pop! Black Clover: Dorothy Funko Pop! Vinyl Figure – Funko Shop Exclusive
Available at:
Want more stuff like this?
Get the best viral stories straight into your inbox!
Don't worry, we don't spam