2022 NEW Bleach: Fully Hollowfied Ichigo w/ GITD Chase Funko Pop!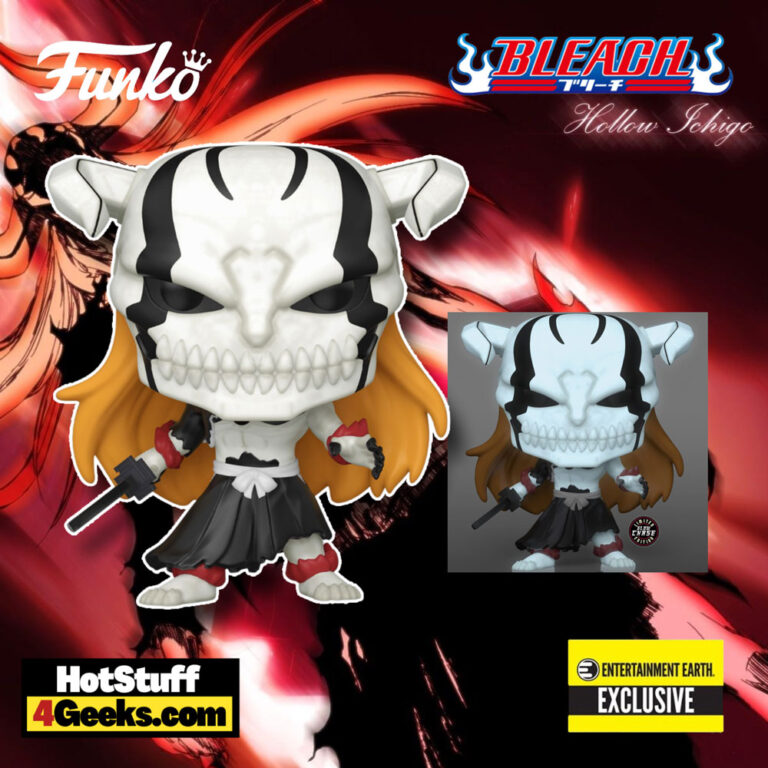 The new Funko Pop! Animation: Bleach – Fully Hollowfied Ichigo with Glow-In-The-Dark (GITD) Chase Variant Funko Pop! Vinyl Figure – Entertainment Earth Exclusive is sculpted to show Ichigo in his full Lorde Vasto form, wielding his massive sword with ease. His face is twisted into a fearsome snarl.
You can find the pop figure to order below (click to jump!)
There's just something about Bleach that keeps fans coming back for more, and with good reason. The story is interesting, the characters are lovable (and hateable), and the battles are epic.
Plus, who can resist the appeal of exclusive collectibles?
The latest addition to the Bleach lineup is an Ichigo Kurosaki figure in his Lorde Vasto form.
Full Hollow transformation? Check. Menacing visage? Double check.
This figure is sure to be a hit with fans and makes a great addition to any collection.
Hollow Ichigo Kurosaki is radiating dark power!
Fully Hollowfied Ichigo Funko Pop! with GITD chase is now available for pre-order at the links below (click to jump!) It's expected to be released in October 2022.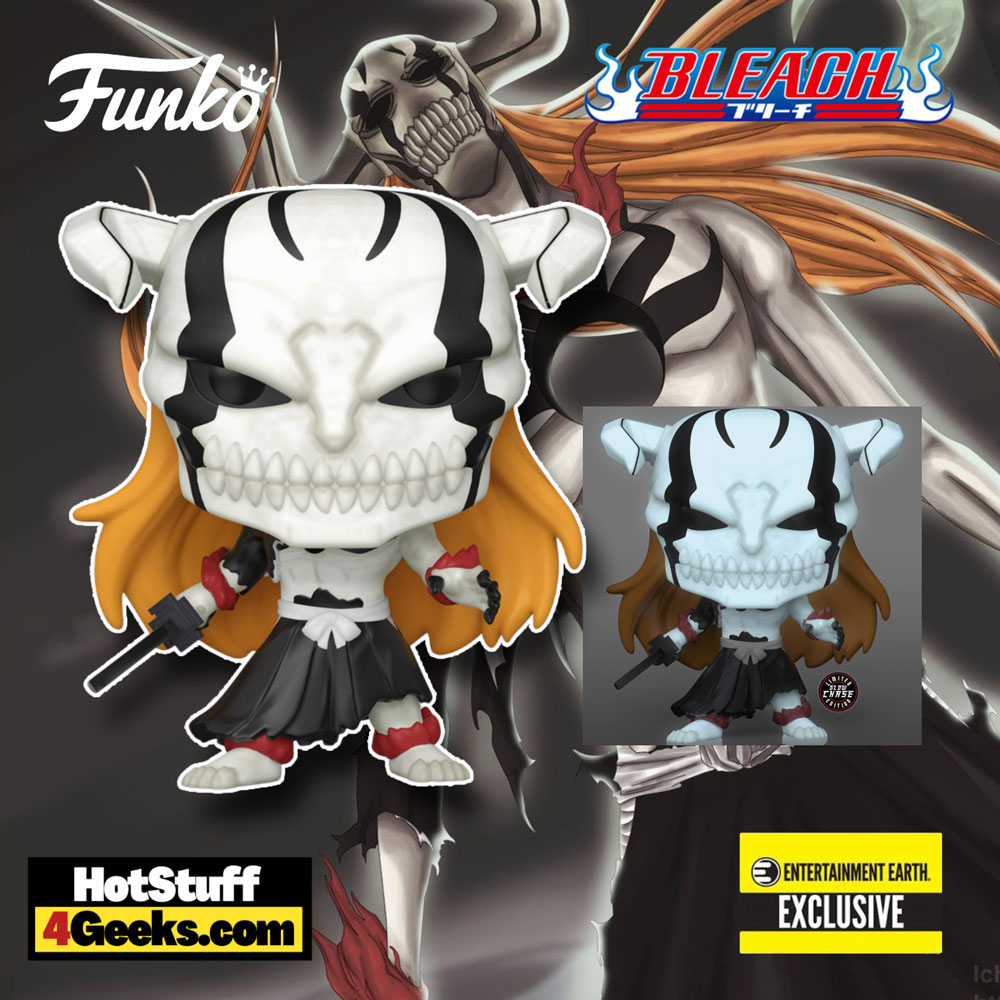 Bleach was one of the most famous anime of the 2000s, and Ichigo Kurosaki and his Shinigami and Hollow powers are a big reason why.
However, one point in the story that gets quite confusing is how Ichigo can access Hollow's powers if he is a human.
At the beginning of the Bleach anime, Ichigo loses his Shinigami powers after being defeated by Byakuya Kuchiki when the latter and Renji Abarai go to fetch Rukia in the world of the living.
Urahara had to take extreme measures to regain his powers, using Ichigo's spirit chain to reestablish himself.
If the chain was utterly consumed, Ichigo would become a Hollow and have to be killed by Urahara. The chain was almost destroyed, and Ichigo appeared in his Shinigami costume, but with a Hollow mask.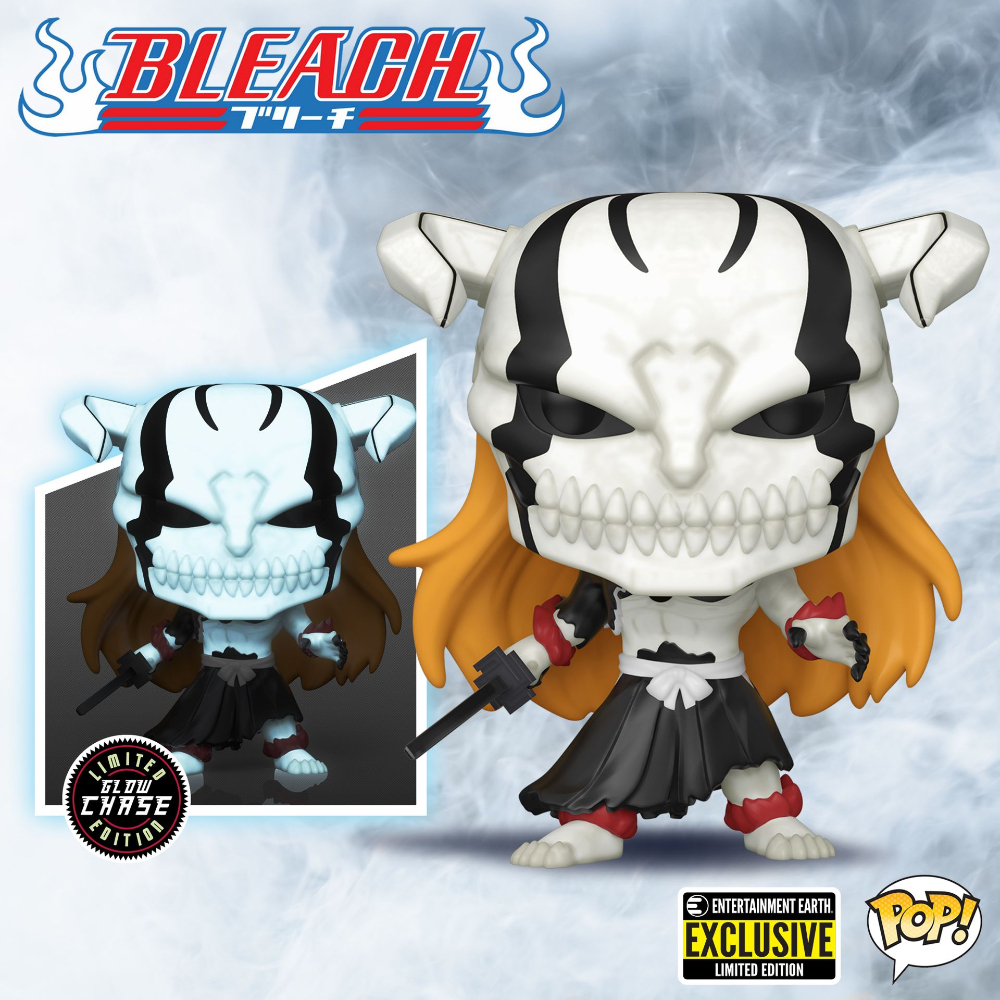 At this point, fans were led to understand that this caused Ichigo to gain a "hollow side." Yet, this side was already inside him since the release.
The real explanation for Ichigo having Hollow powers comes in the meeting between his father and mother.
When Isshin arrives in Karakura to investigate the Hollow that was killing the Shinigami (one of Aizen's Arrancar prototypes), he is attacked by the creature.
To make matters worse, Aizen had attacked him by surprise, and he ended up badly injured, no longer able to use his Bankai. When all seems lost, he is saved by Masaki, Ichigo's mother, who is infected by Hollow's powers.
To save the life of the stranger who had saved him, Isshin sacrifices his Shinigami powers.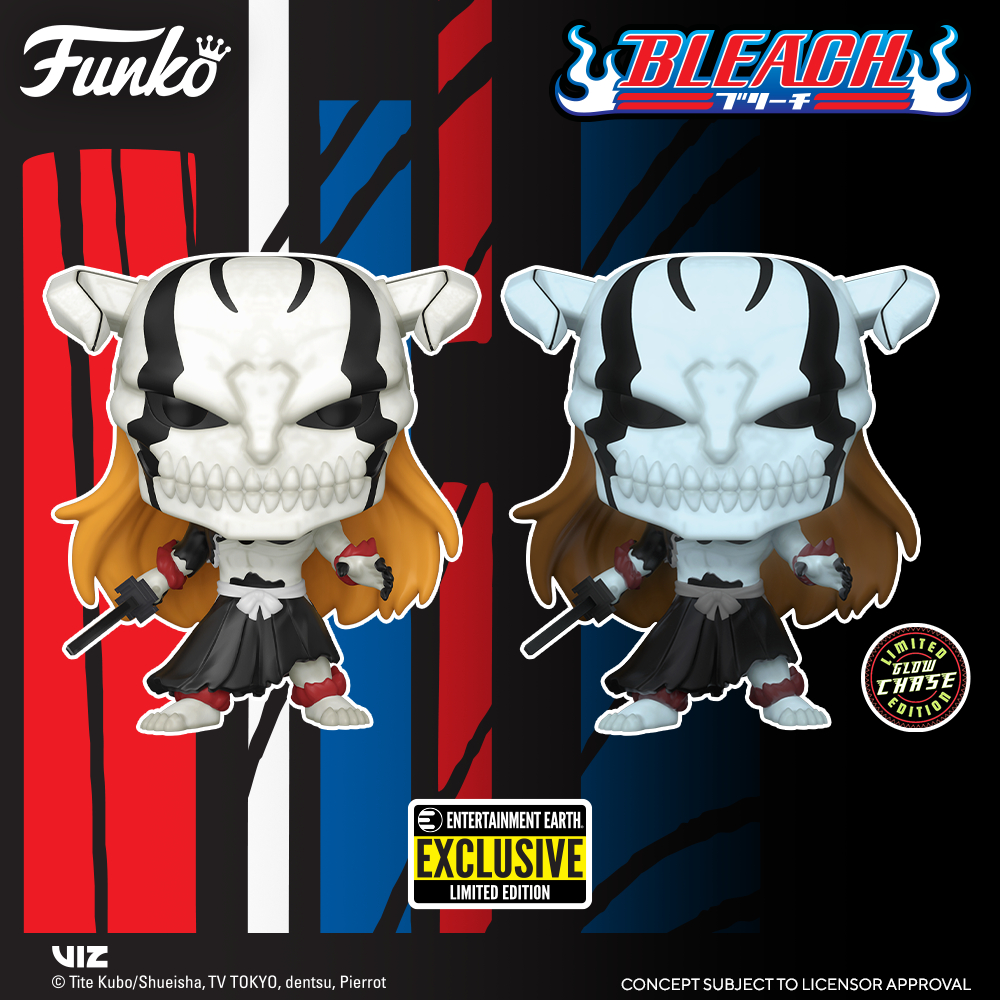 Because of this event and the couple's union, Ichigo eventually gains Shinigami powers (from his father), Hollow powers (from Aizen's prototype of Arrancar), Quincy powers (from his mother), and later develops his Fullbringer powers.
Check out more Bleach pops in here.
Funko Pop! Animation: Bleach – Fully Hollowfied Ichigo with Glow-In-The-Dark (GITD) Chase Variant Funko Pop! Vinyl Figure – Entertainment Earth Exclusive
Available at:
Starting now, you can receive 10% off in-stock items with my special link at Entertainment Earth!
 Enjoy!
As an Amazon Associate I earn from qualifying purchases
Want more stuff like this?
Get the best viral stories straight into your inbox!
Don't worry, we don't spam