2023 NEW Boruto With Rasengan GITD Funko Pop! Exclusive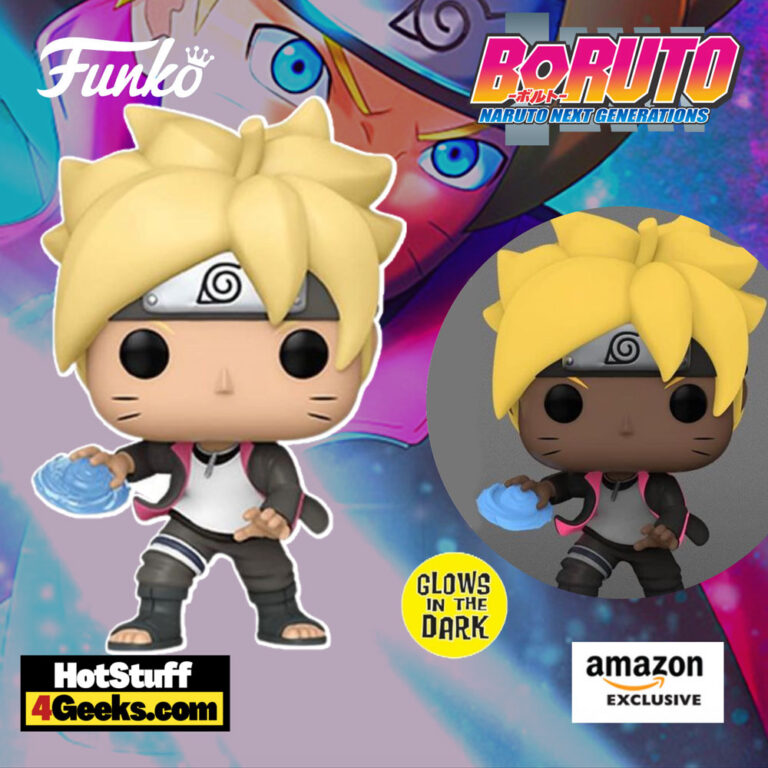 The new Funko Pop! Boruto: Naruto Next Generation – Boruto With Rasengan Glow-In-The-Dark (GITD) Funko Pop! Vinyl Figure – Amazon Exclusive is here, and it's just as impressive as we hoped it would be. The figure depicts Boruto using the Rasengan, one of the most powerful techniques in the Naruto universe.
The pop figure can be found for pre-order at the links below – click to jump or scroll to continue reading!
The Rasengan is a powerful and dangerous jutsu. So, of course, it makes sense that Boruto, the son of Naruto Uzumaki, would be able to use it. It's basically in his blood.
The Rasengan is a spinning ball of chakra formed and held in the palm of the user's hand, which is only known to a handful of shinobi. Boruto learned how to use the Rasengan from Konohamaru Sarutobi after much practice.
His teacher was even surprised at how quickly he picked it up. No doubt Boruto can use the Rasengan to significant effect in battle, just like his father before him.
Thanks to Boruto's training, the next generation of shinobi will be able to use this technique to its fullest potential.
The Amazon Exclusive Boruto With Rasengan Glow-In-The-Dark (GITD) Funko Pop! can be found for pre-order at the links below (click to jump!)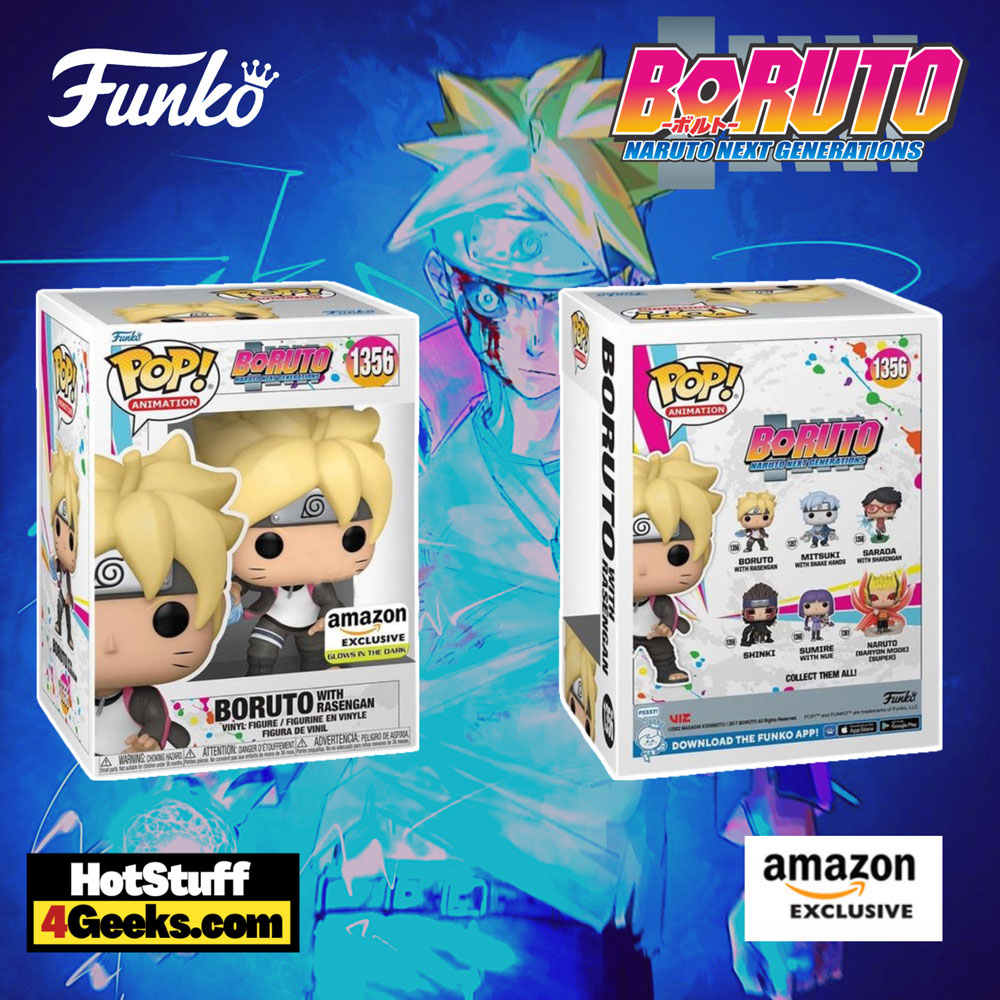 Initially created by Masashi Kishimoto for Weekly Shonen Jump in 1999, Naruto follows a young ninja with a demon sealed inside him who wishes to become the leader of his home village.
The series ran for a total of 700 chapters. It was adapted into an equally long-running anime by Studio Pierrot, which aired from 2002 to 2017.
The series was popular enough to warrant a sequel, Boruto: Naruto Next Generations, which takes place several years after the events of the original story and features the children of many of its main characters, such as Naruto and Hinata.
With Naruto Uzumaki already holding the position of Seventh Hokage, Boruto: Naruto Next Generations is the story of his son, Boruto, trying to complete his training as a ninja and facing dangers that put all of Konoha at risk.
Boruto's team is made up of himself, Sarada Uchiha, daughter of his father's former rival Sasuke, and Mitsuki, artificial son of the former villain Orochimaru.
Unlike Naruto and Sasuke in their youth, Boruto and Sarada have a good relationship, as does Mitsuki. The team is led by Konohamaru Sarutobi, one of the Seventh Hokage's most trusted men.
The story deals directly with the fate of Konoha. The anime begins at a time in the future when an experienced Boruto battles an enemy known only as Kawaki.
Both possess the Karma seal, which confers great power on the bearer.
Check more Boruto pops:
As an Amazon Associate I earn from qualifying purchases
Want more stuff like this?
Get the best viral stories straight into your inbox!
Don't worry, we don't spam