2022 NEW Captain America with Prototype Shield Funko Pop! EE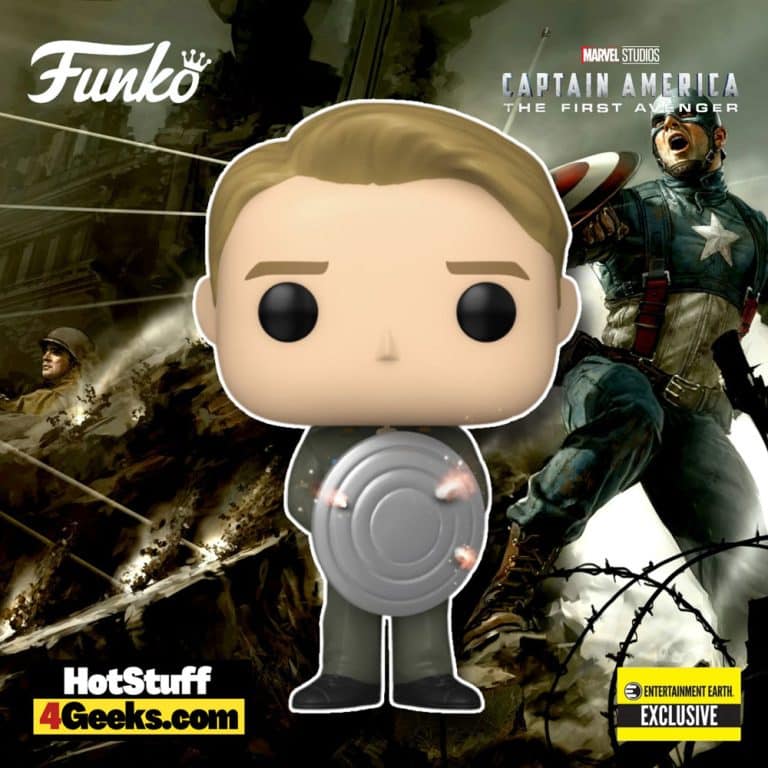 Straight off the screen of 2011's Captain America: The First Avenger comes the new Funko Pop! Marvel Studios: Captain America with Prototype Shield Funko Pop! Vinyl Figure – Entertainment Earth Exclusive, featuring Rogers, aka Captain America, is in his soldier uniform, wielding his prototype shield of unpainted vibranium. (Available below – click to jump!)
The sepia deco completes the look on Rogers and a metallic silver finish on his iconic shield.
Set in 1942 during World War II, the feature follows the story of Steve Rogers (Chris Evans), a skinny, good-hearted Brooklyn-born man who dreams of serving in the U.S. Army. Although he falls outside the standards required for enlistment, Rogers is given a unique opportunity to be part of the secret project capable of creating "super-soldiers."
After successful testing, he becomes Captain America. Wearing the mantle of national hero, the protagonist must stop the Nazi Red Skull (Hugo Weaving), Hydra's leader, who intends to use the Tesseract to take over the entire planet.
The Entertainment Earth exclusive, Captain America with Prototype Shield Funko Pop, is now available for pre-order at the links below (click to jump!) It's expected to be released in July 2022.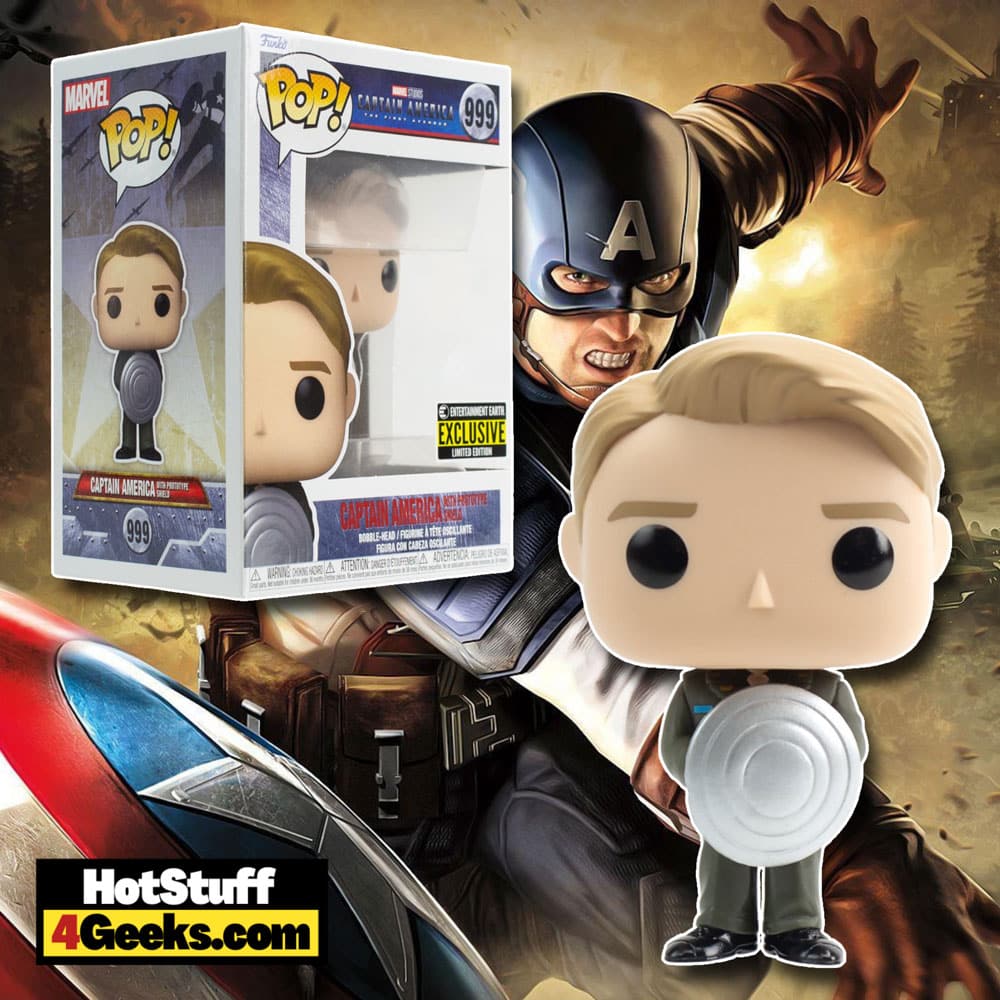 As in other Marvel movies, the action (which is much less explosive than in current superhero movies) is interspersed with humorous moments and a hint of romance.
The film's humorous tone is excellent, with well-crafted dialogues and the priceless – and important – participation of Howard Stark (Dominic Cooper).
He is just as outlandish as his son, Tony Stark (who in the future will be a so-called Iron Man, do you know?).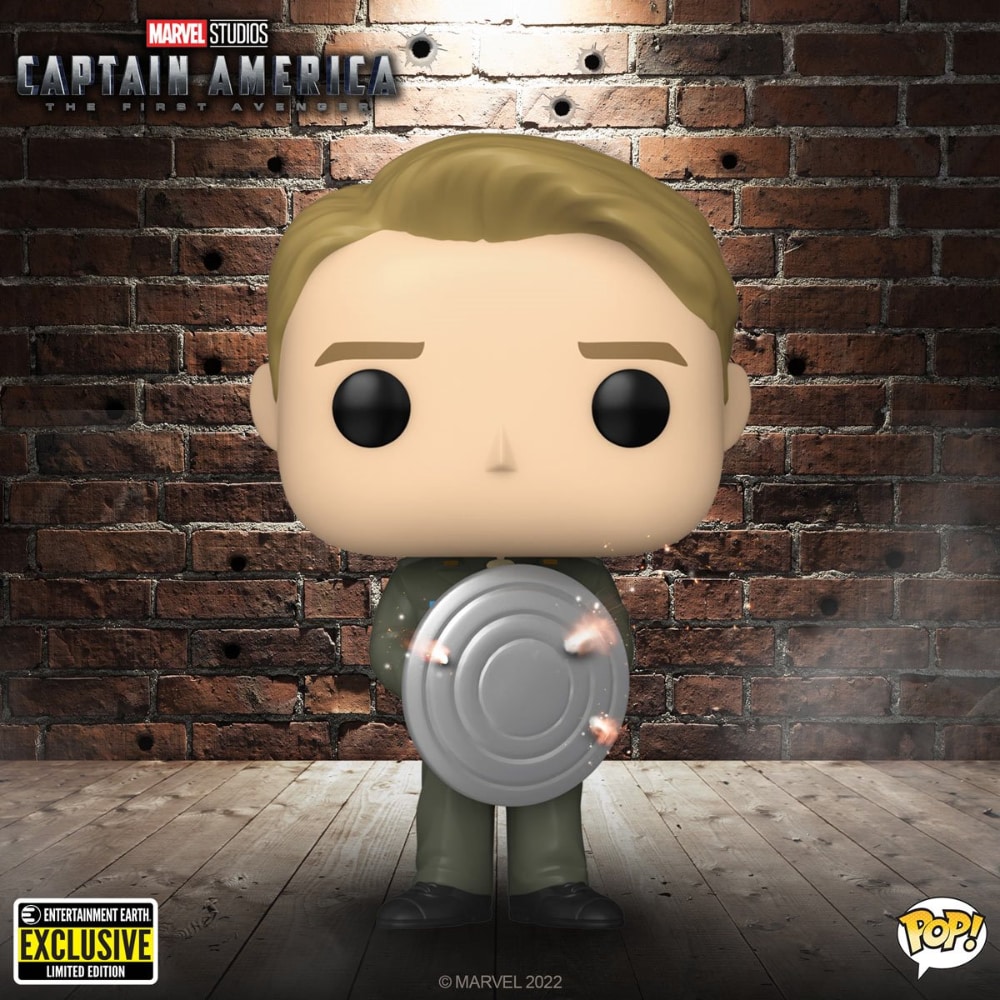 Rogers' progression from skinny kid to hero is great fun: since the army doesn't need just ONE super-soldier, they find other ways for him to contribute to the cause, and at this point, we see the character (in a costume very similar to the comics) starring in musicals, making TV movies and giving motivational lectures to the soldiers.
Priceless!
Funko Pop! Marvel Studios: Captain America with Prototype Shield Funko Pop! Vinyl Figure – Entertainment Earth Exclusive
Available at:
Starting now, you can receive 10% off in-stock items with my special link at Entertainment Earth!
 Enjoy!
As an Amazon Associate I earn from qualifying purchases
Want more stuff like this?
Get the best viral stories straight into your inbox!
Don't worry, we don't spam