2022 NEW Cowboy Bebop Funko Pops Release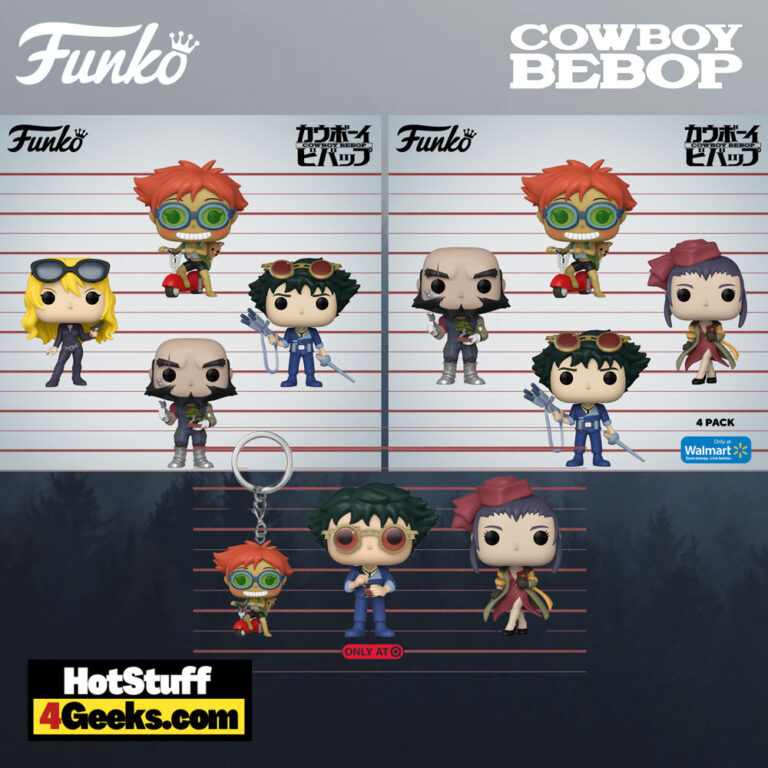 Cowboy Bebops is the anime that everyone is still talking about. It follows the story of a group of bounty hunters in space as they try to catch criminals and bring them to justice.
Throughout the series, they travel the solar System, avoid the syndicate, and hunt down bad guys. And when it's time to snuggle up and watch an excellent space anime, we'll want something like this new Cowboy Bebop Funko Pops (2022). You can find the pre-order links below (click to jump!)
The set includes all our favorite characters from the show. They're all decked out in stylish space clothes and ready for action.
So whether you're watching the show for the first time or revisiting it after many years, these Funko pops are the perfect way to add some excitement to your viewing experience.
Here's the Cowboy Bebop Funko Pops (2022) list from this release:
Cowboy Bebop: Edward and Ein Funko Pop! Vinyl Figure
Cowboy Bebop: Faye Valentine Funko Pop! Vinyl Figure
Cowboy Bebop: Jet Black Funko Pop! Vinyl Figure
Cowboy Bebop: Julia Funko Pop! Vinyl Figure
Cowboy Bebop: Spike Spiegel Funko Pop! Vinyl Figure
Cowboy Bebop: Spike Spiegel w/noodles Funko Pop! Vinyl Figure Target Exclusive
Cowboy Bebop: 4-pack Funko Pops! Walmart Exclusive
Cowboy Bebop Funko Pop! Vinyl Figures (2022) are now available for pre-order at the links below (click to jump!) It's expected to be released in November 2022.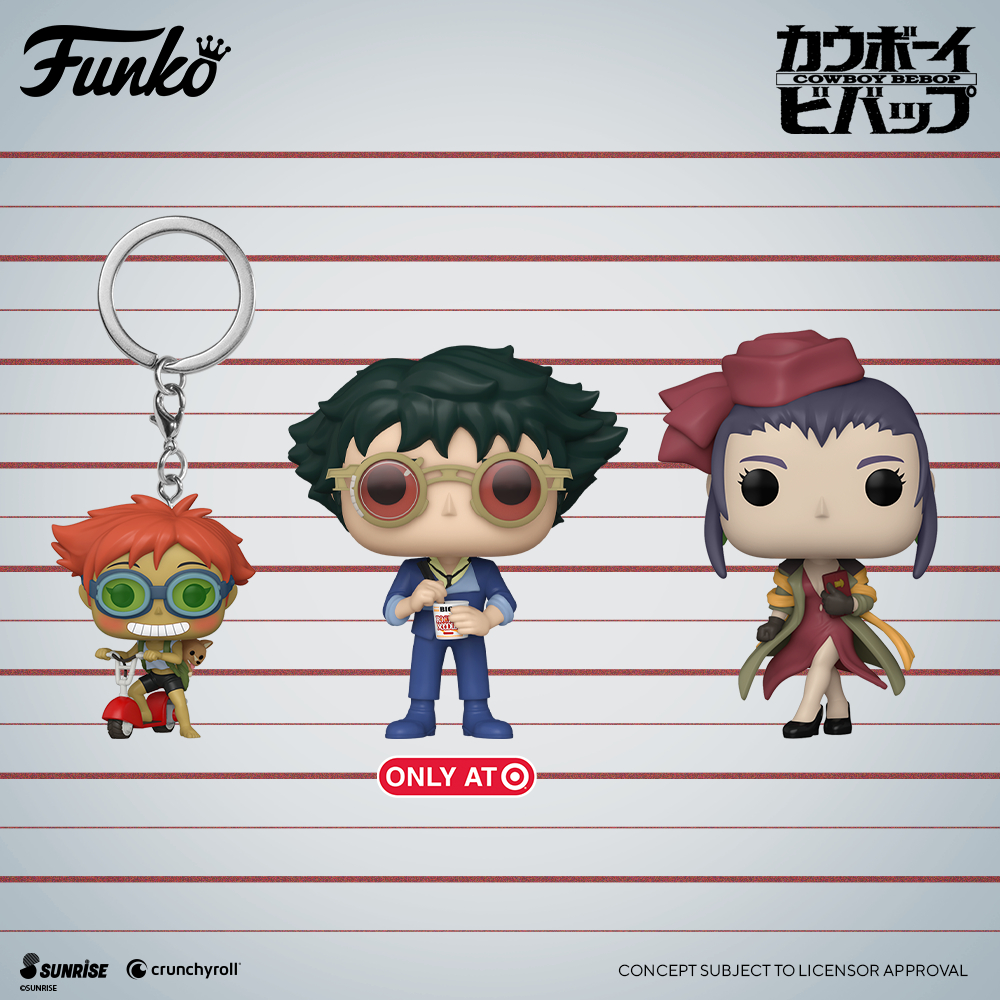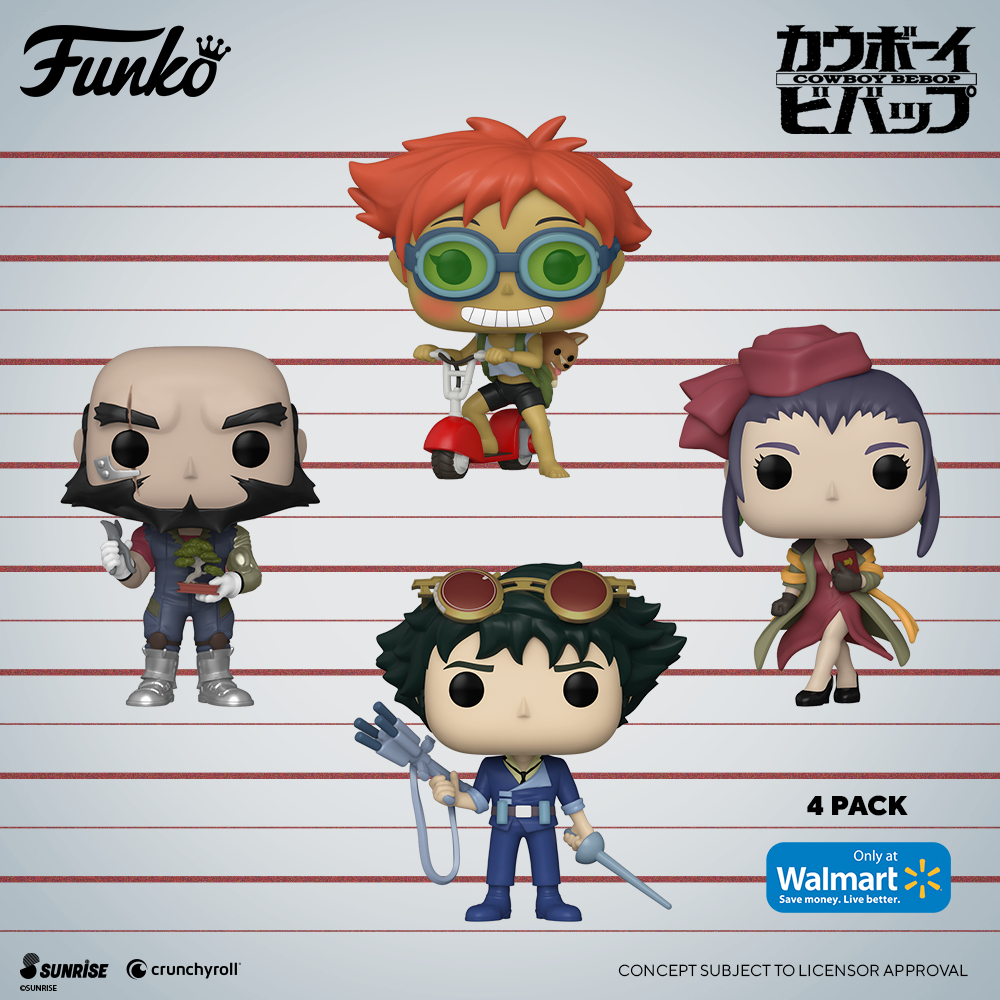 Cowboy Bebop was born in 1998, and it's still remembered after 24 years. But what is so great about this series anyway?
Directed by Shinichiro Watanabe, the anime shows the Solar System affected by an accident that made Earth uninhabitable.
As a result, humans have had to occupy new planets thanks to space travel, but crime has reached an alarming level.
To combat this threat, the government has reverted to the rule of the American West: they offer a price on the heads of criminals, and bounty hunters travel the universe trying to catch them.
Cowboy Bebop has four main characters, united by unfortunate fate.
The protagonist, Spike has issues with a past love; ex-cop Jet still suffers the woes of leaving the institution; professional trickster Faye Valentine tries to remember her youth, and hacker Ed wants to escape abandonment.
These four misfits begin to live together as an "informal family," bound together basically by convenience and hunger.
Starting now, you can receive 10% off in-stock items with my special link at Entertainment Earth!
 Enjoy!
As an Amazon Associate I earn from qualifying purchases
Want more stuff like this?
Get the best viral stories straight into your inbox!
Don't worry, we don't spam