2022 NEW DC Rebirth – Poison Ivy Funko Pop! Comic Cover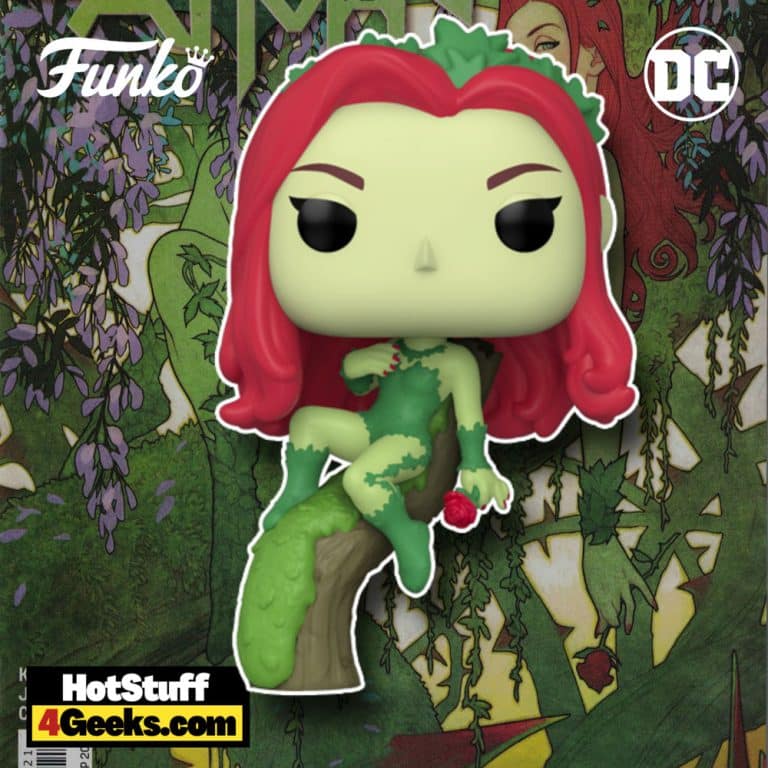 The new Funko Pop! Comic Cover: DC Universe Rebirth – Poison Ivy Funko Pop! Comic Cover Vinyl Figure – Earth Day Walmart Exclusive, released today, features the cover art of the No. 26 DC Universe Rebirth Batman comic book and a Pop! of the powerful Poison Ivy. (Available below – click to jump!)
One of the most iconic characters in Batman's villain gallery, Poison Ivy, is, for many, DC Comics' most motivated antagonist. Far from seeking luxury or simple world domination, Doctor Pamela Isley fights to save the environment – even if her methods usually involve the destruction of humanity.
Moving from a simple, seductive villain to a complex, multi-layered anti-heroine, Ivy has gained a lot of prominence in recent years. One of the reasons for this is her friendship with Harley Quinn, which later developed into a romantic relationship.
The Earth Day Exclusive, Funko Pop! Poison Ivy Comic Book Cover is now available for order at the links below (click to jump!)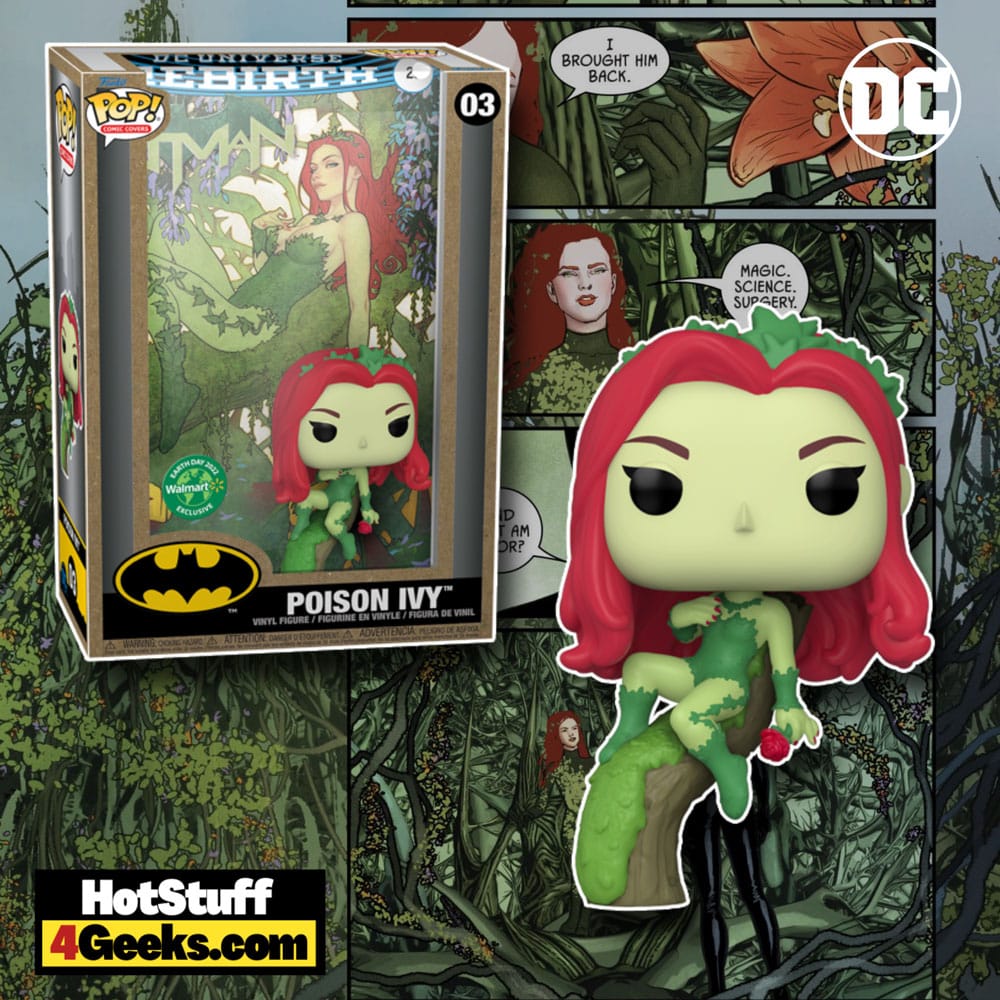 Like many other comic book characters, Poison Ivy has had different origins. But her origin in the New 52 gives a very different and more complex view.
Before she was the Ivy, you all know, she was a little girl named Pamela who grew up in a violent home. Little Pamela had a health problem in her skin that prevented her from being outside for very long.
In college, Pamela dedicated herself to studying mental manipulation through plants.
Later, in an internship at Wayne Industries, she had a problem with Bruce Wayne because of her work with pheromones.
So he sent her away, but when security guards came to get Pamela, the chemicals accidentally fell on the scientist, and Poison Ivy was born.
As an Amazon Associate I earn from qualifying purchases
Want more stuff like this?
Get the best viral stories straight into your inbox!
Don't worry, we don't spam