2022 NEW Disney Villains Assemble – Dr. Facilier Funko Pop! Deluxe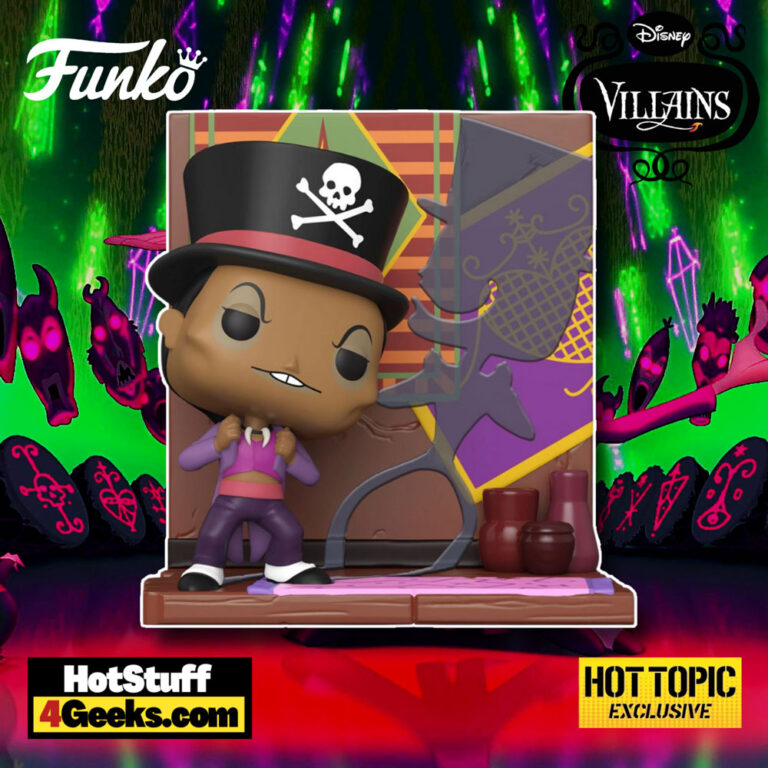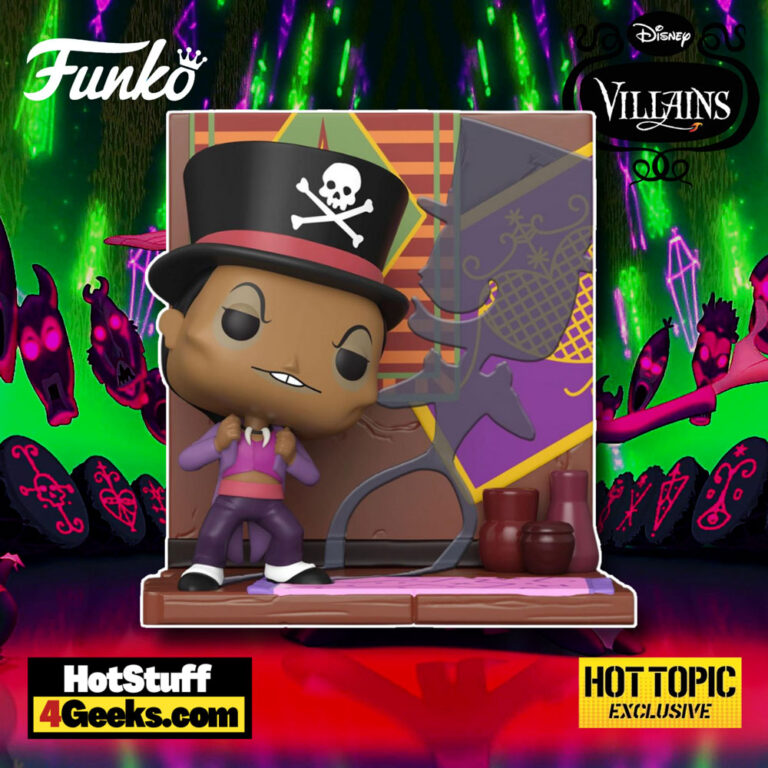 The new Funko Pop! Deluxe: Disney Villains Assemble – Dr. Facilier Funko Pop! Deluxe Vinyl Figure – Hot Topic Exclusive released today is the 4th pop figure from the Disney Villains Assemble collection. He's a Funko Pop of the diabolical Dr. Facilier from The Princess and the Frog.
He's got his signature top hat and ready to make a deal with you… for your soul! Just kidding, he's just a figure. But he is super detailed and super cute. The pop figure is now available for pre-order at the links below – click to jump or scroll to continue reading!
Dr. Facilier is a character you'll love to hate. He's sneaky, scheming, and always up to no good. But even though he's a villain, there's something about him that's just so lovable.
Maybe it's his voodoo fashion sense.
Or maybe it's his devious plot to take over the world with his supernatural powers. Whatever the reason, we can't help but love this Disney bad guy.
So this makes this figure also a perfect addition to your collection of Funko Pops or as a gift for a fellow Disney fan. So what are you waiting for? As Dr. Facilier would say, "it's time to make some deals!"
Dr. Facilier Funko Pop! Deluxe from Disney Villains Assemble Collection is now available for pre-order at the links below (click to jump!) It's expected to be released in November 2022.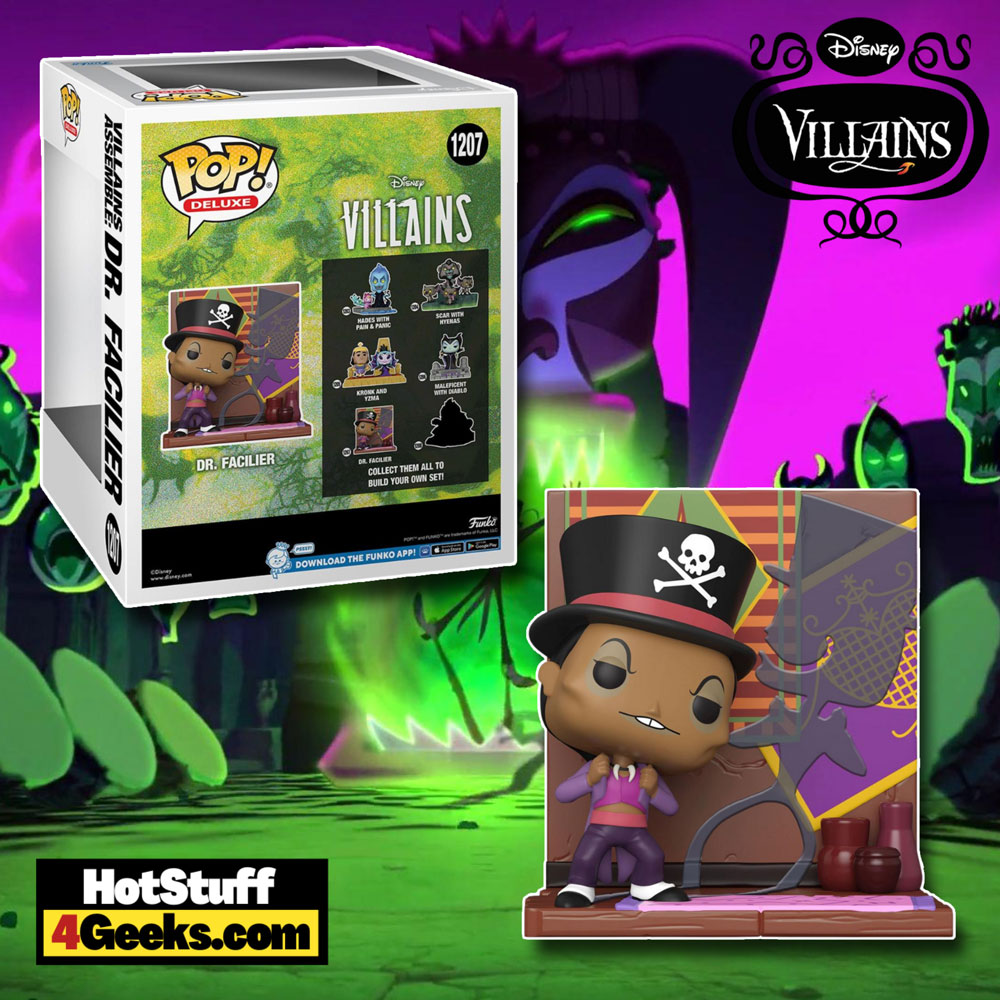 Dr. Facilier is one of the most complex and interesting villains in all Disney canon. He's devious and manipulative, but he's also sophisticated and charming. He's the kind of villain who knows how to work a room and always steps ahead of his enemies.
Not to mention, he has one of the best songs in any Disney movie ("Friends on the Other Side"). So what makes Dr. Facilier the best Disney villain of all time? Let's take a closer look.
As we said, what makes Facilier so great is the many layers to his character. On the surface, he seems like your garden-variety villain—beware his wicked smile! But there's more to him than meets the eye.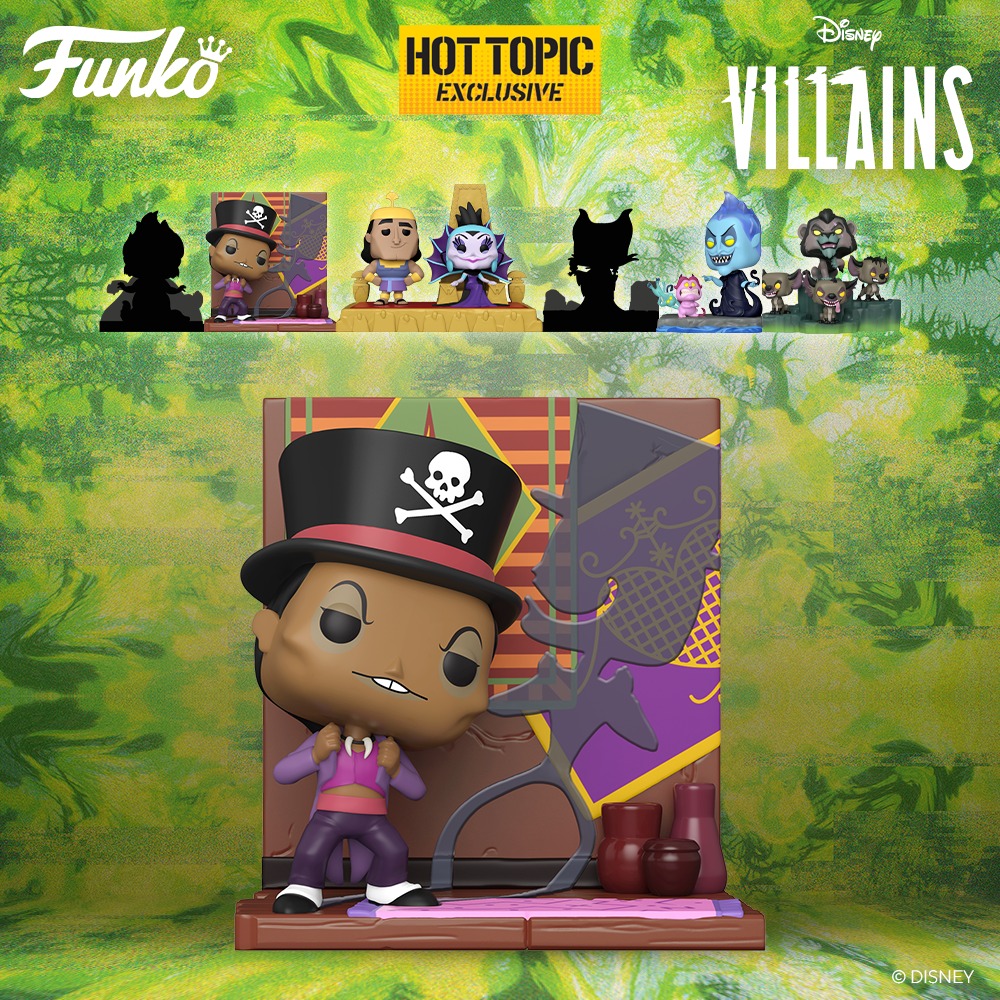 For starters, Facilier is incredibly intelligent and resourceful. He always has a trick up his sleeve, whether using his voodoo dolls to control his enemies or tricking Prince Naveen into signing away his freedom to become a frog again. And speaking of his voodoo dolls…
One thing that sets Facilier apart from other Disney villains is his use of voodoo magic. This magical power gives him an edge over his enemies and gives him a unique look (those voodoo pins are pretty iconic).
It's also worth noting that while other villains use their powers for evil, Facilier is one of the few who actually uses his magic for good—at least at first.
He genuinely wants to help people achieve their dreams, even if it means resorting to less-than-savory methods (since when has being a villain ever been easy?).
Another layer to Facilier's character is his tragic past. We learn in "Friends on the Other Side" that Facilier was once a poor boy from the bayou who never fit in with the other kids because of his love for voodoo magic.
This outsider status led him down a dark path, eventually leading him to make a deal with some very shady characters indeed (we're looking at you, Shadow Man).
This backstory humanizes Facilier and makes him feel like more than just a two-dimensional villain—he's someone who's been dealt a tough hand in life and is just trying to make the best of it (even if that means resorting to underhanded tactics).
Starting now, you can receive 10% off in-stock items with my special link at Entertainment Earth!
 Enjoy!
As an Amazon Associate I earn from qualifying purchases
Want more stuff like this?
Get the best viral stories straight into your inbox!
Don't worry, we don't spam