2022 NEW Dragon Ball Z Piccolo (Driving Exam) Funko Pop!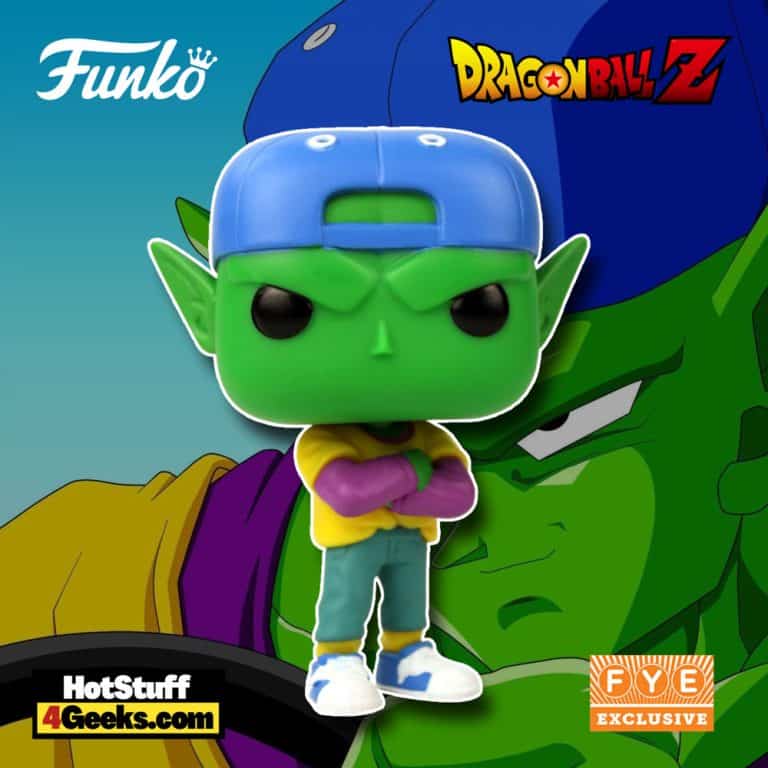 Inspired by episode 125 of Dragon Ball Z, "Goku's Ordeal", come the new Funko Pop! Animation: Dragon Ball Z Piccolo (Driving Exam) Funko Pop! Vinyl Figure – Fye Exclusive. Maybe it's just me, but it's probably the funniest damn episode in the whole series, and everyone should re-watch it. (Available below – click to jump!)
Time passes quickly, and although it's hard to believe all of a sudden, Dragon Ball Z debuted on Japanese television 33 years ago.
The first episode of Dragon Ball Z, which would become one of the most beloved anime sagas and a global phenomenon, premiered on Japanese television on April 26, 1989.
It was this saga that brought us the most iconic moments of the Dragon Ball saga, including Son Goku's fantastic transformation into a Super Warrior, the epic confrontations against villains like Frieza, Cell, and Buu, and hilarious (though filler) moments like Son Goku and Piccolo in driving school.
The Fye exclusive, Piccolo (Driving Exam) Funko Pop! is now available for order at the links below (click to jump!)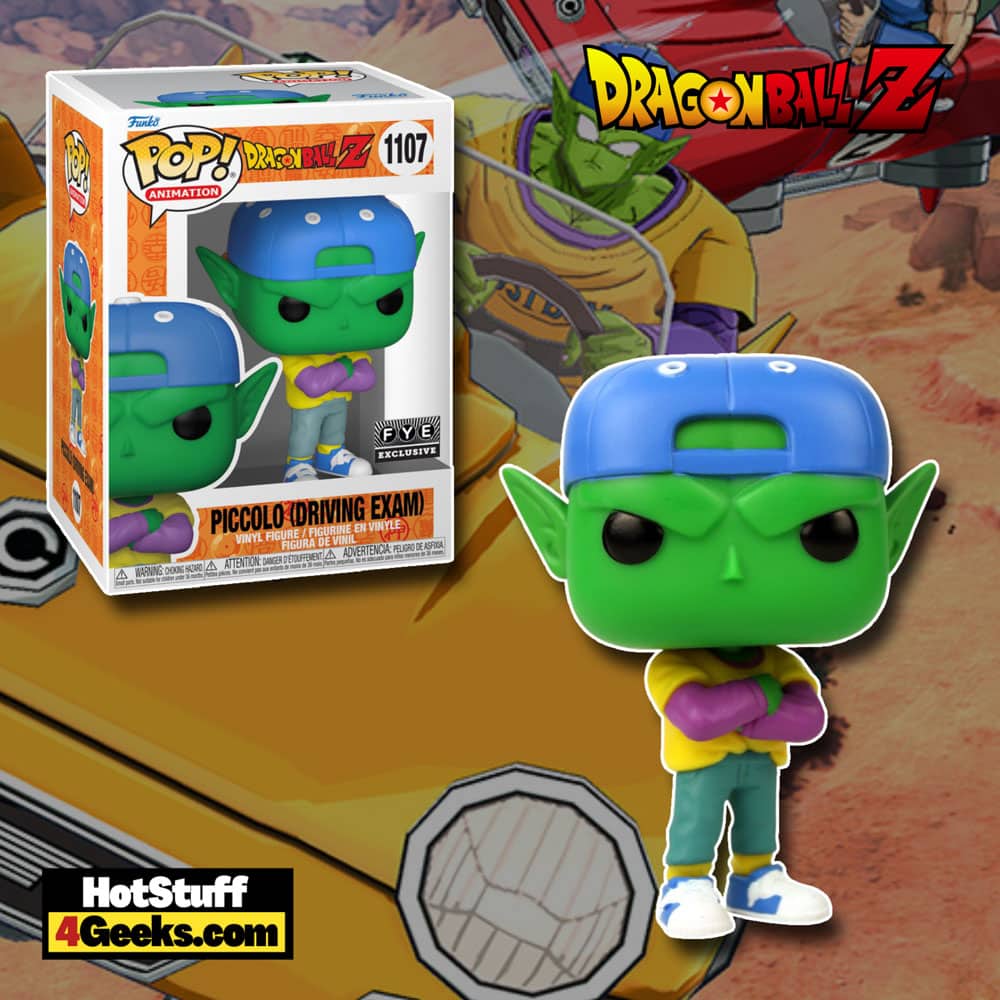 Chi-Chi is furious that Goku doesn't have a job and won't help her with the household expenses. So she forces him to get a driver's license to accompany her shopping in town, stating that if he and Piccolo don't get a license, she will no longer make food for both of them.
Goku and Piccolo leave for the city to get a driver's license. Piccolo has a young woman as his instructor, and Goku takes an older man who can barely open the vehicle door. Piccolo quickly learns how to drive the vehicle, and Goku causes several accidents trying to learn.
They were both in a test with their instructors one day, and a terrible accident happened. However, they both manage to save the victims, and their instructors tell them that they don't need to get their driver's license because they are already heroes.
When they return, they tell Chi-Chi, and she becomes super furious when she realizes that Goku has failed to fulfill his goal.
Starting now, you can receive 10% off in-stock items and free shipping on $39+ orders with my special link at Entertainment Earth!
You can also use CODE: 4geeks anytime. Enjoy!
As an Amazon Associate I earn from qualifying purchases
Want more stuff like this?
Get the best viral stories straight into your inbox!
Don't worry, we don't spam