2022 NEW Exclusive The Riddler Funko Pop! Art Series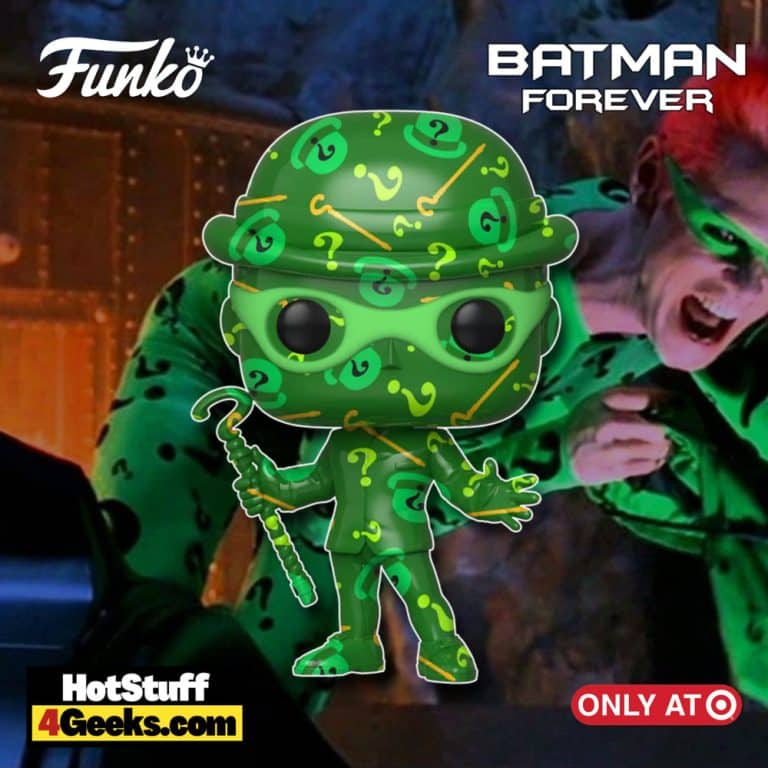 The DC's most mysterious yet strikingly dashing villain is back! Funko POP! Art Series: Batman Forever – The Riddler Funko Pop! Artist Series Vinyl Figure – Target Exclusive depicts the ultimate quiz master in all his glory!
Like most Batman villains, the Riddler has no superpowers, but he is a born strategist, considered by many to be the Dark Knight's most imaginative opponent.
Although he is not a great fighter, the Riddler is usually equipped with weapons hidden inside his infamous question mark-shaped cane, which exploits his creativity.
While Batman Forever might not have stood the test of time in terms of critical accolades, few fans have forgotten the over-the-top performance of Jim Carrey as The Riddler. "What a rush!" Well, no matter your personal feelings about the film, if you're a fan, you know what you've got to do.
The Target Exclusive, The Riddler Funko Pop! Artist Series is now available for order at the links below (click to jump!)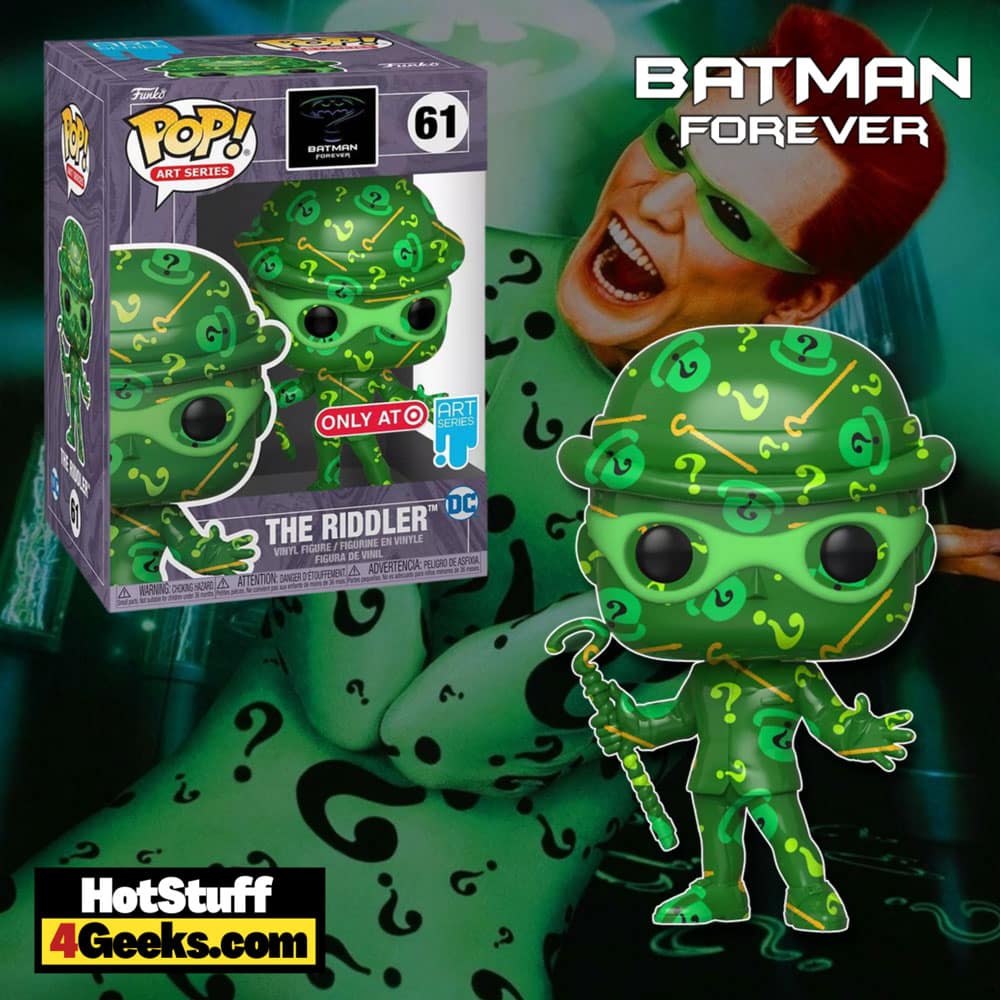 Named Edward Nashton, The Riddler began his fascination with puzzles when, as a child, he participated in a school competition. The winner was the one who could solve a puzzle the fastest. So he broke into the school at night to practice until he could solve it in less than a minute. His prize? A book of riddles.
Edward embraced his addiction to charades to a level where he began to use his talent to trick people. He opened a stall in an amusement park where he put together a diabolical puzzle that was impossible to solve. All the customers who tried to solve the riddle in their quest for the prize money failed miserably.
Confident that he could devise even more complex and exciting riddles, he decided to adopt the nickname The Riddler and commit crimes to confuse the authorities, thus beginning his career as an enemy of Batman.
Starting now, you can receive 10% off in-stock items and free shipping on $39+ orders with my special link at Entertainment Earth!
You can also use CODE: 4geeks anytime. Enjoy!
As an Amazon Associate I earn from qualifying purchases
Want more stuff like this?
Get the best viral stories straight into your inbox!
Don't worry, we don't spam