2022 NEW Experiment 626 Funko Pop! & Loungefly Light-Up Mini Backpack Bundle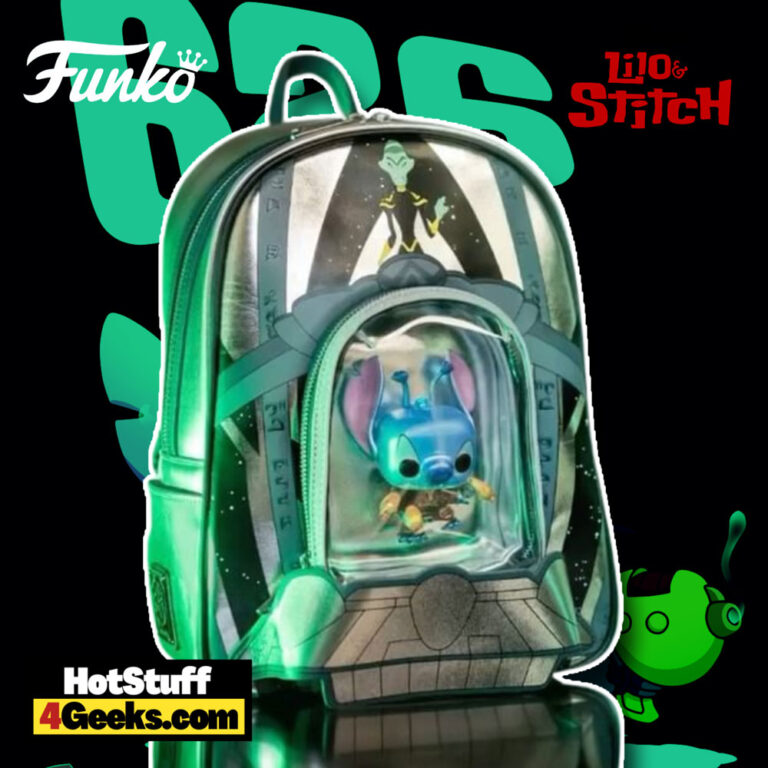 This year marks the 20th anniversary of the release of Disney's Lilo and Stitch, and there's no better time to celebrate the film's most beloved character than with a new Pop! by Loungefly Light-Up Mini Backpack & Experiment 626 Funko Pop! bundle.
You'll never forget how Stitch started out as soon as you see this bundle! The precious light-up mini backpack features a clear pocket holding the metallic Experiment 626 pop figure, and it even lights up.
He's in his four-armed alien form with blasters at the ready — just like when he was escaping from Grand Councilwoman on planet Earth years ago…
There will only be 3000 pieces available worldwide, so set your alarms and be sure to get your hands on one!
Stitch is the perfect backpack buddy for any Lilo and Stitch fan, and the light-up feature is sure to add some extra fun to your day.
The exclusive Metallic Stitch Funko Pop! & Loungefly Experiment 626 Light-Up Mini Backpack bundle will be available starting 6/24 at 9 am PST at the links below (click to jump!)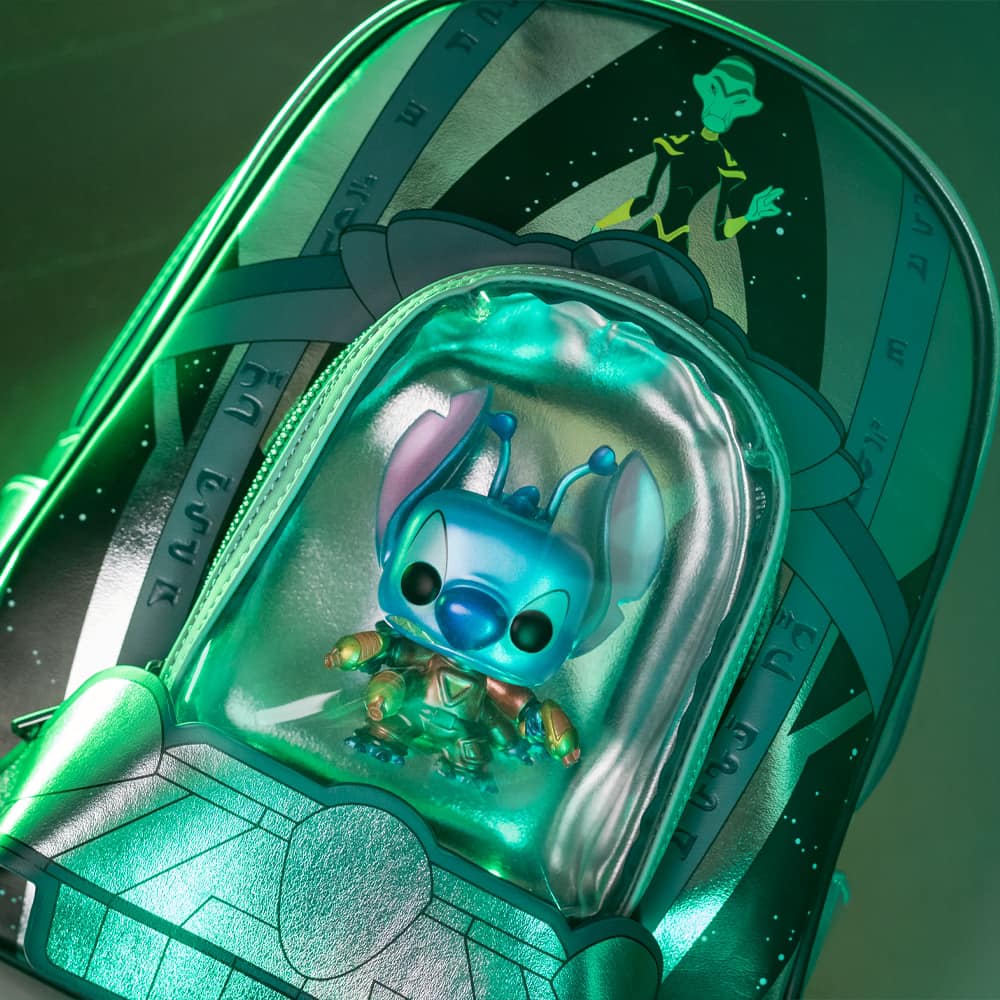 In a movie full of endearing creatures, Stitch stands out as the most mischievous and lovable of them all.
From his initial escape from captivity to his repeated attempts to capture Lilo, Stitch is always causing trouble – but his wide-eyed innocence makes it impossible to stay mad at him for long.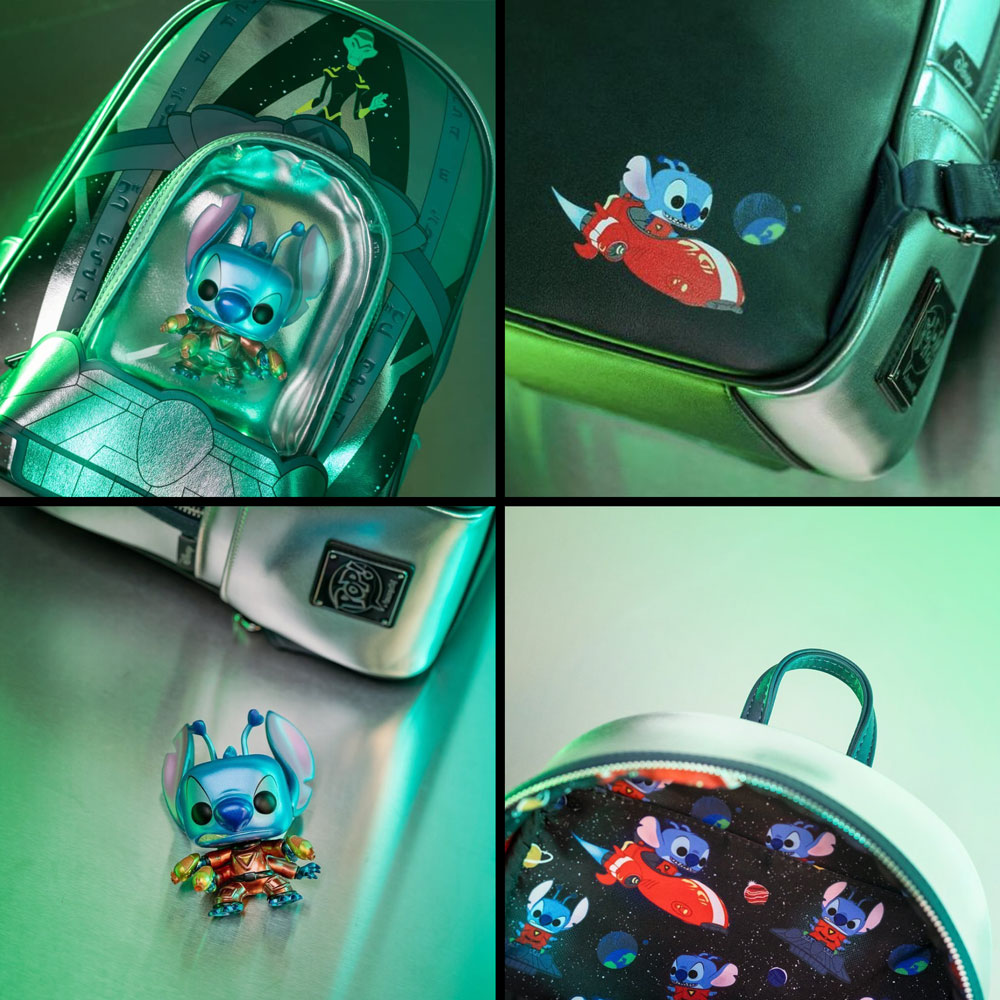 Even as he unleashes chaos across the island of Kauai, he does so with such childlike glee that it's impossible not to crack a smile.
And in the end, when he finally finds a home with Lilo, it's clear that he was meant to be her loyal companion all along.
So happy anniversary, Stitch – here's to many more years of causing mayhem and making us laugh.
If you're a Stitch fan, you will want to get your hands on this precious Experiment 626 Loungefly Funko Bundle! It's the perfect way to celebrate Stitch Day and the 20th anniversary of Lilo & Stitch
Funko Pop! Disney Lilo and Stitch's 20th Anniversary – Stitch (Metallic) Funko Pop! Vinyl Figure and Loungefly Experiment 626 Light-Up Mini Backpack Bundle
Available at:
Starting now, you can receive 10% off in-stock items with my special link at Entertainment Earth!
 Enjoy!
As an Amazon Associate I earn from qualifying purchases
Want more stuff like this?
Get the best viral stories straight into your inbox!
Don't worry, we don't spam