2022 NEW Fullmetal Alchemist: Brotherhood Greed Funko Pop!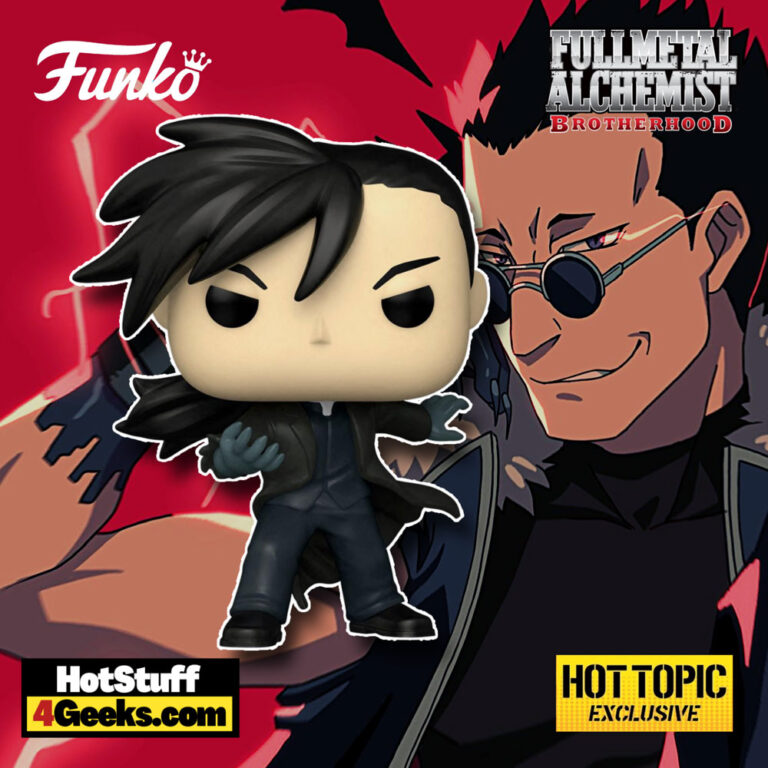 The new Funko Pop! Animation: Fullmetal Alchemist: Brotherhood – Greed Funko Pop! Vinyl Figure – Hot Topic Exclusive depicts one of the most powerful beings in the Fullmetal Alchemist universe.
The pop figure is now available at the links below (click to jump!)
Greed is a greedy, selfish homunculus obsessed with money and power. He is ruthless, manipulative, and will do whatever it takes to get what he wants.
It's no secret that Greed is an influential figure in the Fullmetal Alchemist: Brotherhood. With his army of minions at his bidding, he can easily take control of any situation.
So beware, Greed is a powerful opponent. He's got his eye on your most prized possessions and is not afraid to use force to get what he wants.
So, will your collection survive the arrival of the Greed Pop!? Only time will tell.
Greed Funko Pop! from Fullmetal Alchemist: Brotherhood is now available for order at the links below (click to jump!)
Homunculi are the most dangerous creatures in Fullmetal Alchemist, with abilities that even the State Alchemists have difficulty dealing with.
The homunculi are a group of seven artificial humans created and led by Father. They each have unique abilities and serve as Father's loyal servants.
Each homunculus is named after one of the Seven Deadly Sins and possesses powers inspired by these sins.
The homunculi are feared and despised by most people in the Fullmetal Alchemist universe, but they are also fascinating and enigmatic characters.
I, for one, can't help but love them all!
Throughout the story, they prove to be formidable opponents to Edward Elric, Scar, and even Roy Mustang.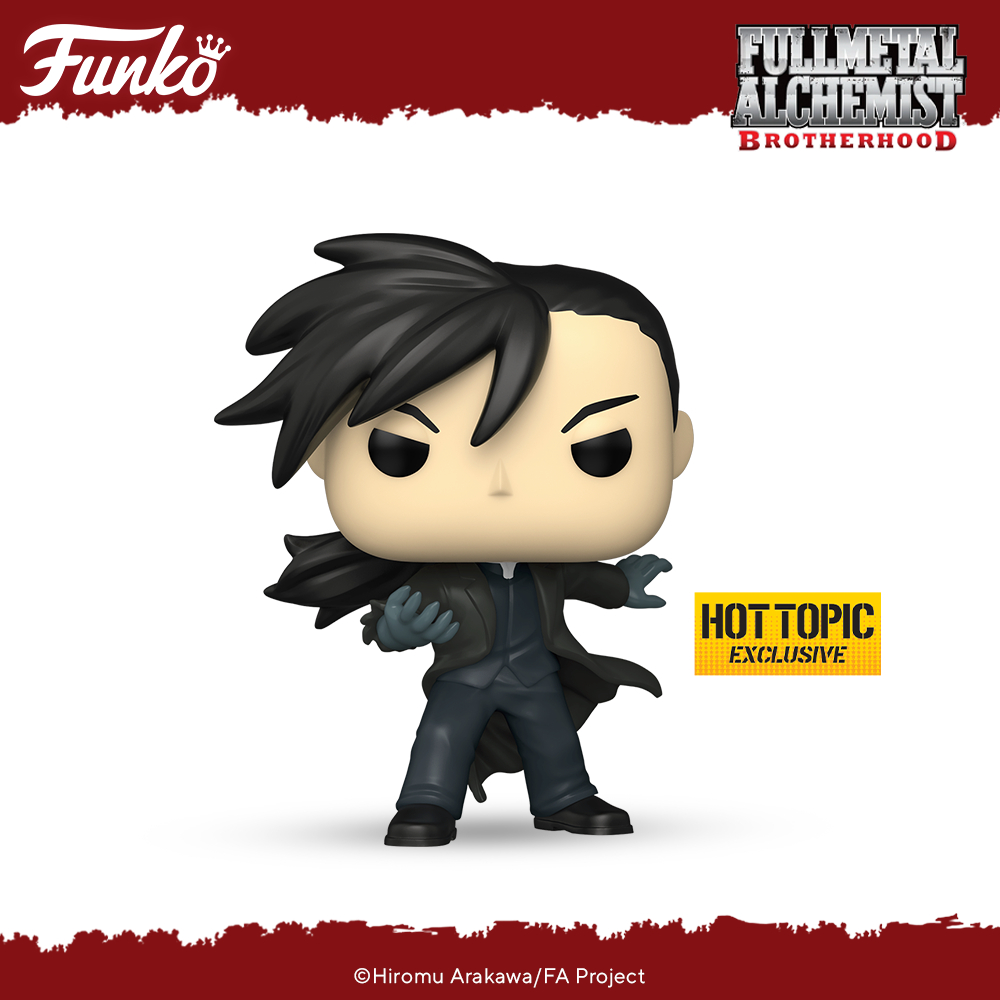 Among all the homunculi, Greed is unparalleled.
Typically, homunculi are incredibly loyal to their creator's plans. However, Greed's avaricious nature is greater than his loyalty to Father.
He abandoned the schedule set by Father to pursue his own selfish interests and desires.
Fullmetal Alchemist: Brotherhood showed fans the true scope of Greed's abilities after he possessed Ling, allowing him to use the human's martial arts skills.
Greed is alternatively known as Father's "Ultimate Shield" due to his signature ability.
He can manipulate the carbon that resides in his body, making his skin extremely difficult to penetrate.
Fans witnessed the potency of his ability when bullets proved useless against his armor.
Combined with the unique regeneration inherent in all homunculi, his impenetrable armor makes him truly strong.
Greed has one fatal weakness despite his toughness: alchemy can control his carbon-oriented defense mechanism.
Check more Fullmetal Alchemist here.
As an Amazon Associate I earn from qualifying purchases
Want more stuff like this?
Get the best viral stories straight into your inbox!
Don't worry, we don't spam