2022 NEW Goku & Flying Nimbus 10-Inch Funko Pop! Exclusive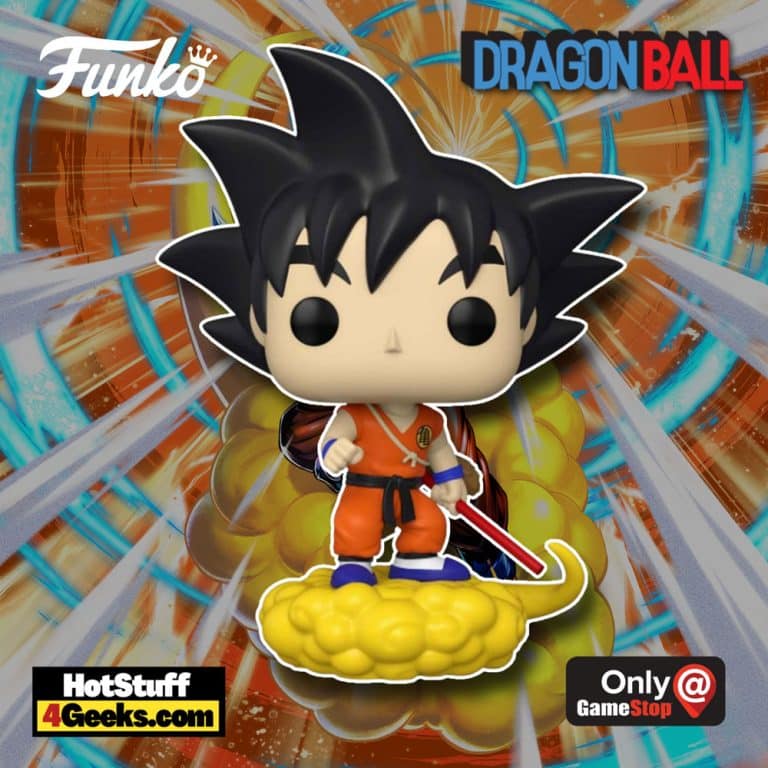 This Funko Pop! Animation: Dragon Ball: Goku & Flying Nimbus 10-Inch Jumbo Sized Funko Pop! Vinyl Figure – GameStop Exclusive features Goku, wearing his purple gi from the original series, and he's riding on his Flying Nimbus. (Available below – click to jump!)
He even has his signature Power Pole slung on his back. His messy hairstyle and goofy, blank stare make for the perfect look in a Funko figure! He's a tremendous BIG collectible for any Dragon Ball fan.
Flying Nimbus is a magical yellow cloud that serves as transportation. Goku obtains the Nimbus from Master Kame as compensation for saving Turtle.
It served Goku and his sons well throughout Dragon Ball and Dragon Ball Z, acting as a way to fly around at high speeds without using any energy. The Nimbus makes its last brief appearance, with the power pole, in Dragon Ball GT in the last episode's final scene, when Goku flies on it.
The 10-Inch Jumbo Sized Goku & Flying Nimbus Funko Pop! is now available for order at the links below (click to jump!)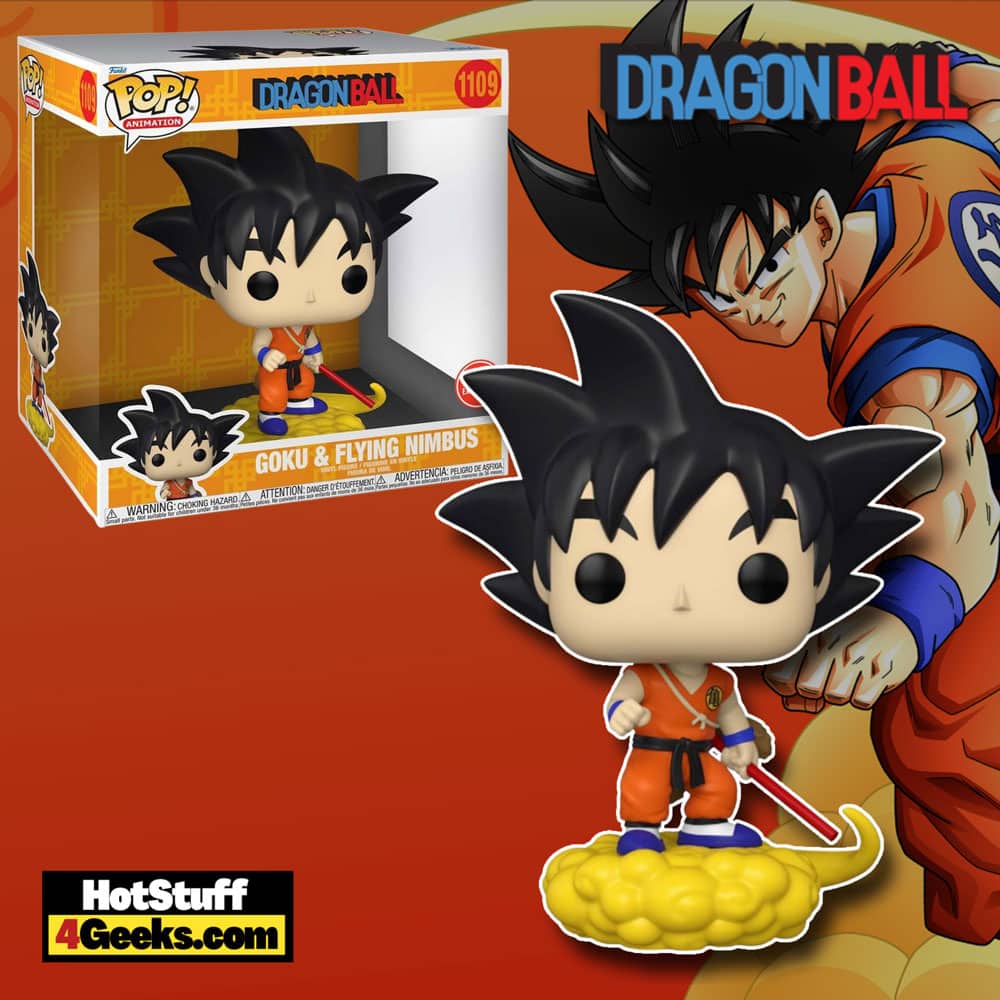 If you got into the franchise starting with DBZ, it's really shocking to go back to Dragon Ball and discover that for most of the series, none of the characters knew how to fly.
Sure, Goku doesn't know Kamehameha at the beginning of the series either, but he quickly acquires his trademark technique. But actual flying is not something that becomes a technique used in fights until Tien and Chiaotzu show up at the end of the series.
For most Dragon Ball series, Goku has to rely on his flying Nimbus to soar into the sky. It's very bizarre to think that if someone like Freeza had appeared during that point, Goku and his friends would have been totally powerless to fight him in the air.
It's an aspect of the franchise that is easy to take for granted, and it creates a strange experience going back to battles that are limited to being fought on the ground.
As an Amazon Associate I earn from qualifying purchases
Want more stuff like this?
Get the best viral stories straight into your inbox!
Don't worry, we don't spam