2022 NEW GOTG Ship – Gamora Funko Pop! Walmart Exclusive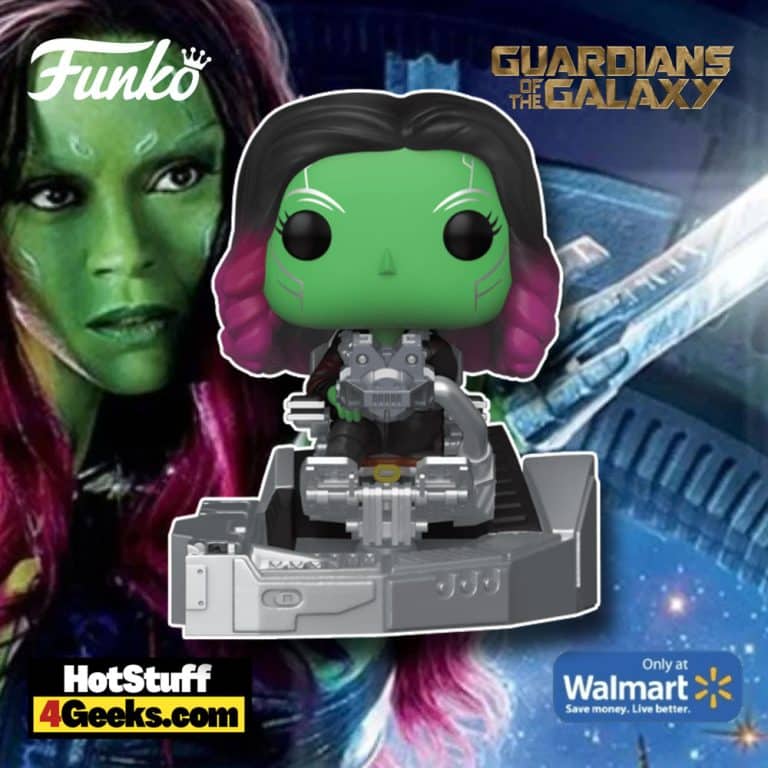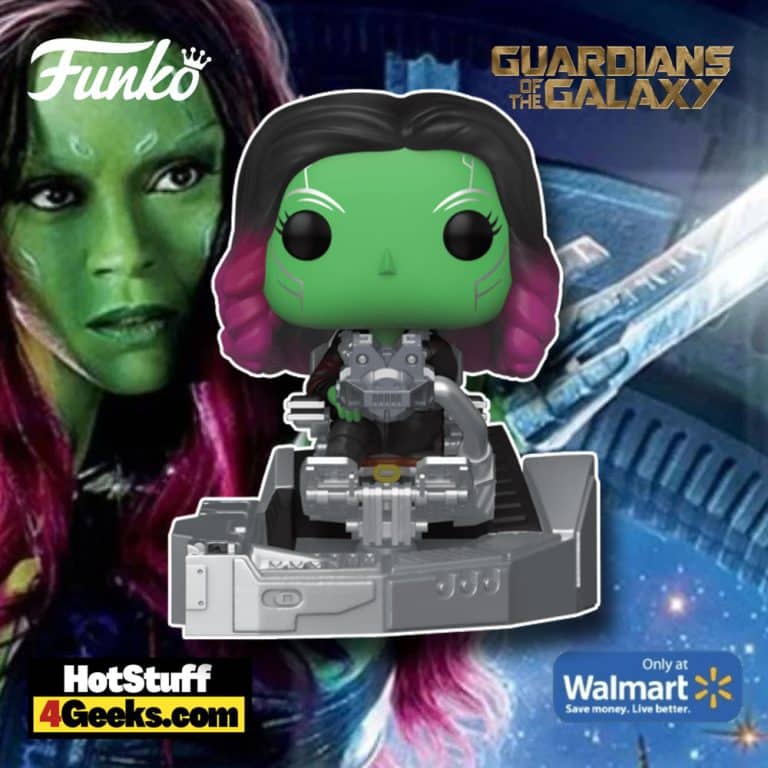 The new Funko Pop! Deluxe Marvel: Guardians of the Galaxy Ship –Gamora in Benatar Funko Pop! Vinyl Figure – 4 of 6 figures – Walmart Exclusive features Gamora, seated on a raised platform in her chair aboard the Benatar, ready to sense any danger that might come the Guardians' way.
The pop figure is now available for pre-order at the links below (click to jump!)
Gamora has become one of the most admired characters by fans in recent years, mainly due to her popularity in the Guardians of the Galaxy movie and her vital role in Avengers: Infinity War.
Gamora is the last survivor of the Zen Whoberi, a race exterminated by the Badoon reptilians.
The little orphan was found by Thanos, who adopted the girl. Then, the Mad Titan decided to turn Gamora into an assassin, seeking to use her as a weapon against Magus, his great enemy.
With her martial arts training and cybernetic enhancements designed by Thanos, Gamora became known as the "Most Dangerous Woman in the Universe."
Gamora is the fourth figure of 6 in this Guardians of the Galaxy ship Funko set, after Star-Lord, Mantis, and Drax.
Gamora in Benatar Funko Pop!, the fourth figure from this Guardians of the Galaxy ship set exclusive at Walmart, is now available for pre-order at the links below (click to jump!)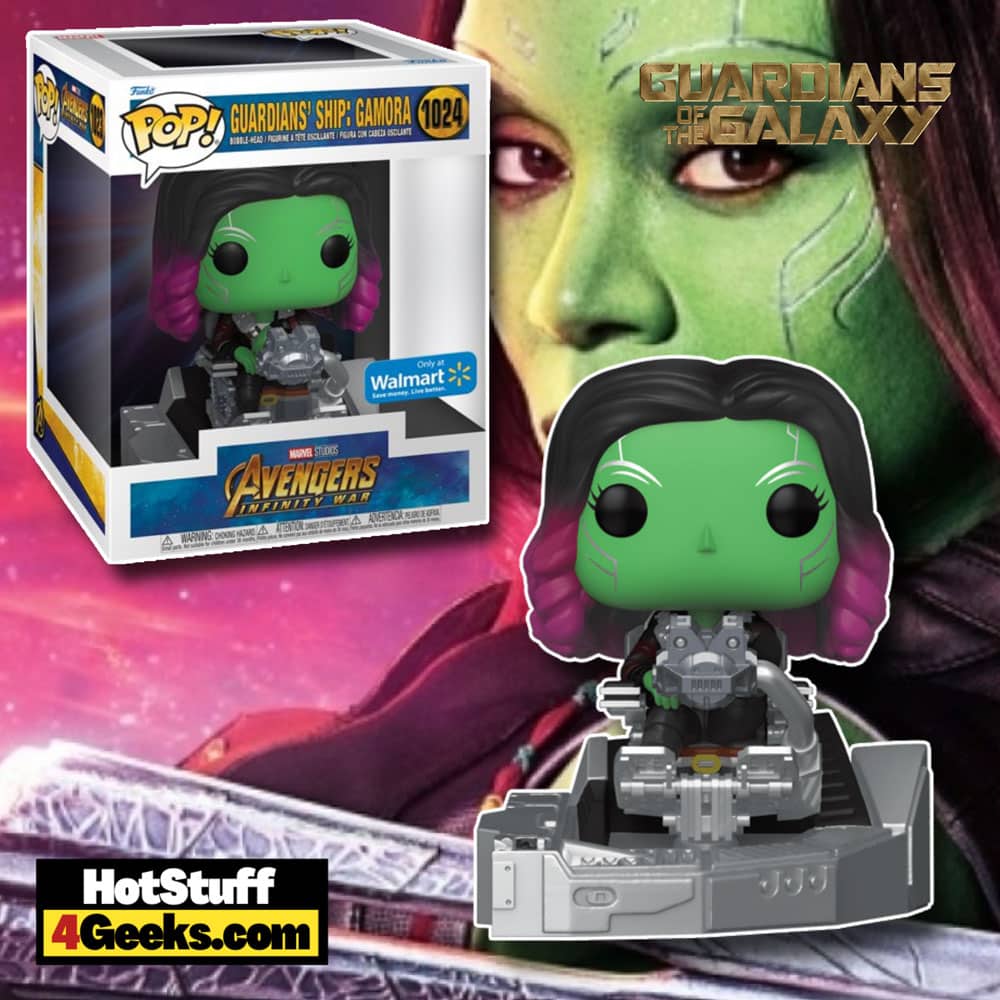 An accomplished martial arts fighter and a fantastic weapons master, Gamora is a veritable killing machine. Something that distinguishes her among many warriors is her ability to take on and defeat enemies far more powerful than she is, even being able to dominate entire armies by herself.
She has her physical abilities increased to superhuman levels, including strength, speed, reflexes, agility, senses, endurance, and durability. Gamora also has a Wolverine-like healing factor, and her skeleton is made of an almost indestructible type of metal.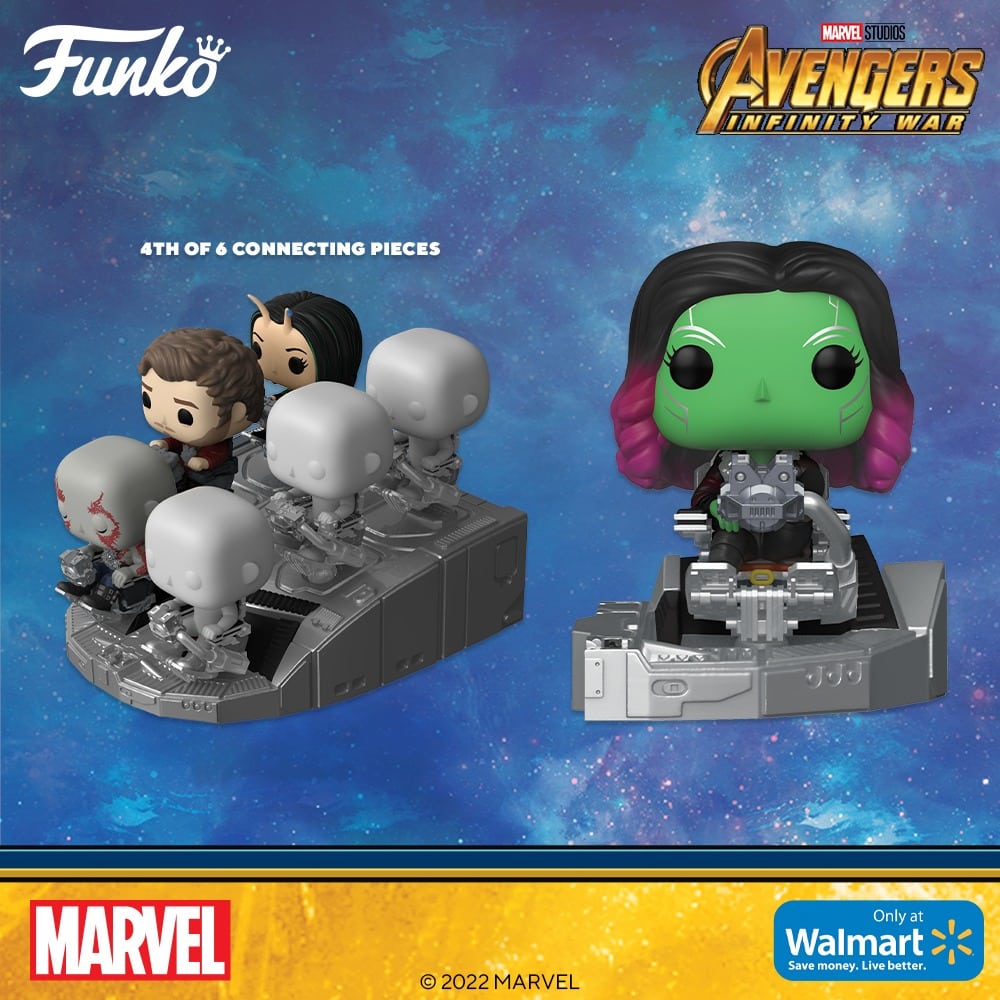 As an Amazon Associate I earn from qualifying purchases
Want more stuff like this?
Get the best viral stories straight into your inbox!
Don't worry, we don't spam