2022 NEW GOTG Ship – Groot in Benatar Funko Pop! Walmart Exclusive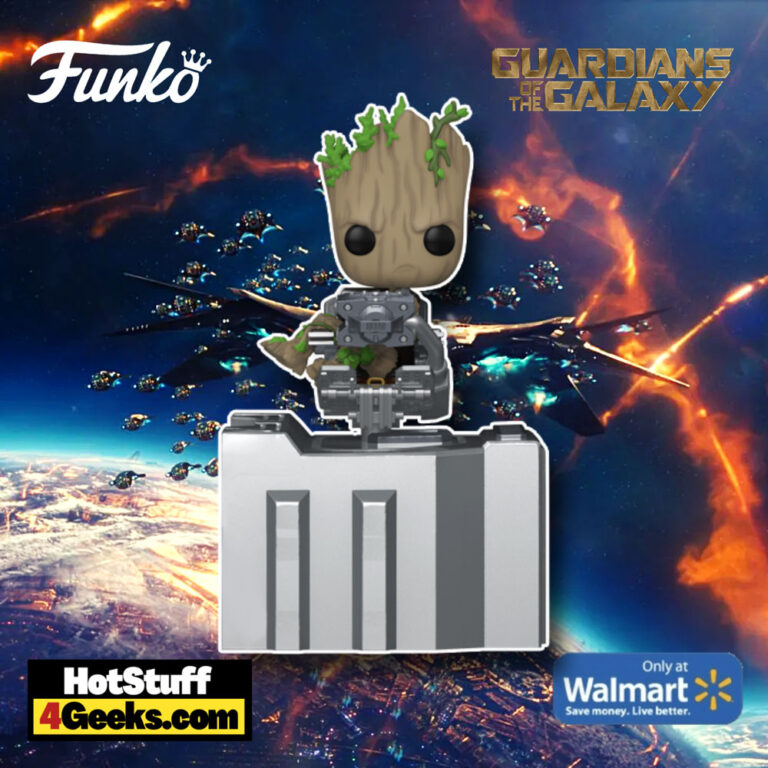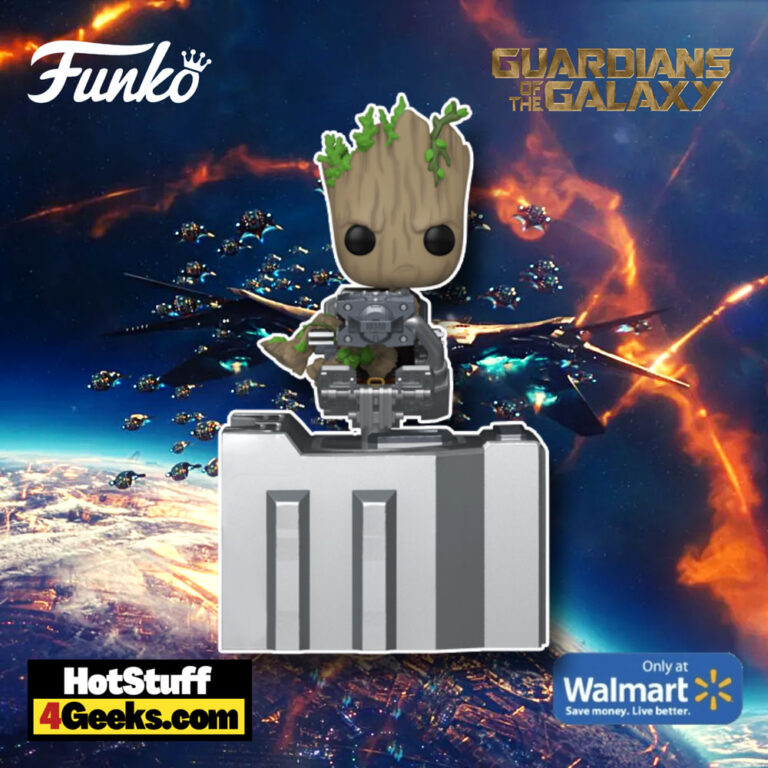 Any Funko fan knows that the arrival of a new Pop! figure is always cause for celebration. But when that figure happens to be Groot, it's a truly momentous occasion.
And now, Groot is ready to take your Funko Pops on a cosmic adventure with this new Funko Pop! Deluxe Marvel: Guardians of the Galaxy Ship – Groot in Benatar Funko Pop! Vinyl Figure – 6th of 6 figures – Walmart Exclusive.
He may be small, but he's got a big personality, and he's sure to liven up any display.
This exclusive figure is the last in a new line of collectibles allowing fans to recreate some favorite movie moments. The pops already released are Star-Lord, Mantis, Drax, Gamora, and Rocket.
You can find the pre-order links for this pop below (click t jump!)
Groot is one of the most beloved characters in the Guardians of the Galaxy movies. He is a giant tree-like creature who speaks only in the phrase "I am Groot."
While he may not say much, Groot is a powerful and loyal friend who always has the team's back.
Groot is an essential team member. It's clear that the Guardian's ship would not be the same without him.
Groot in Benatar Funko Pop! Deluxe, the sixth figure from this Guardians of the Galaxy ship set exclusive at Walmart, is now available for pre-order at the links below (click to jump!)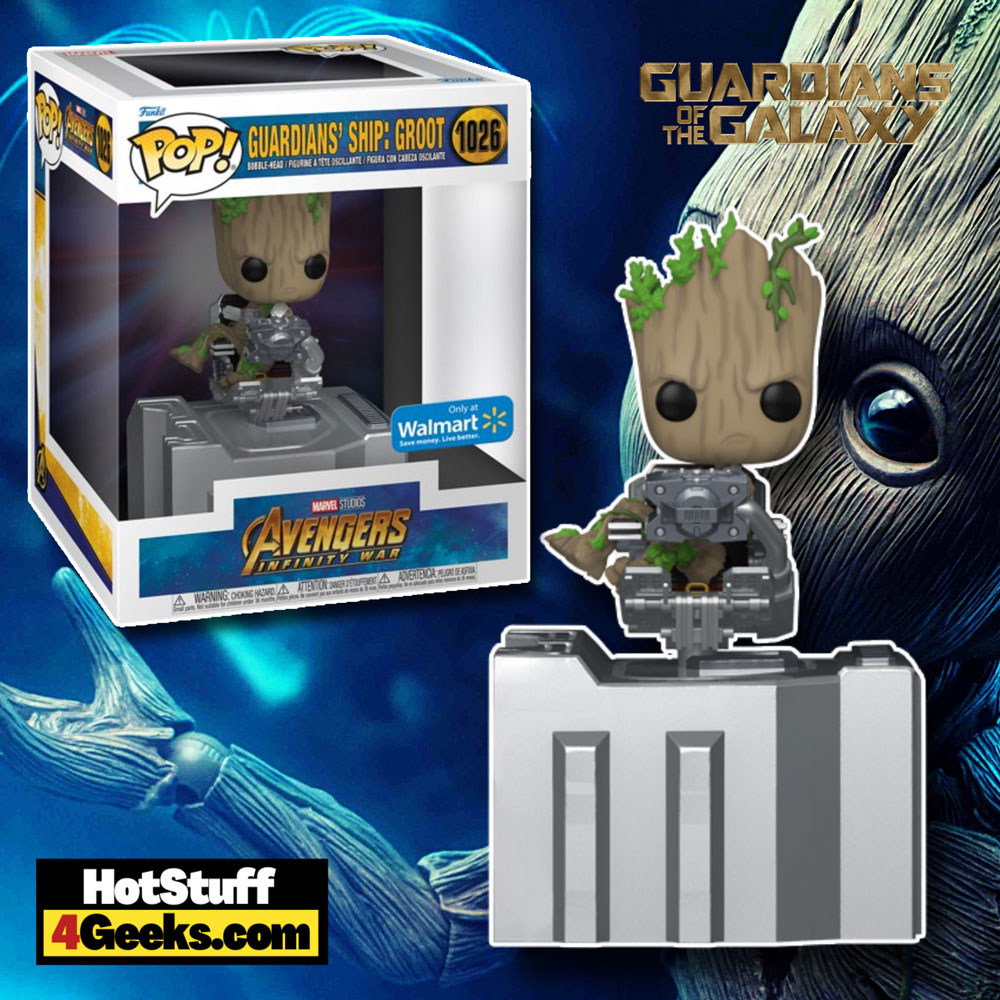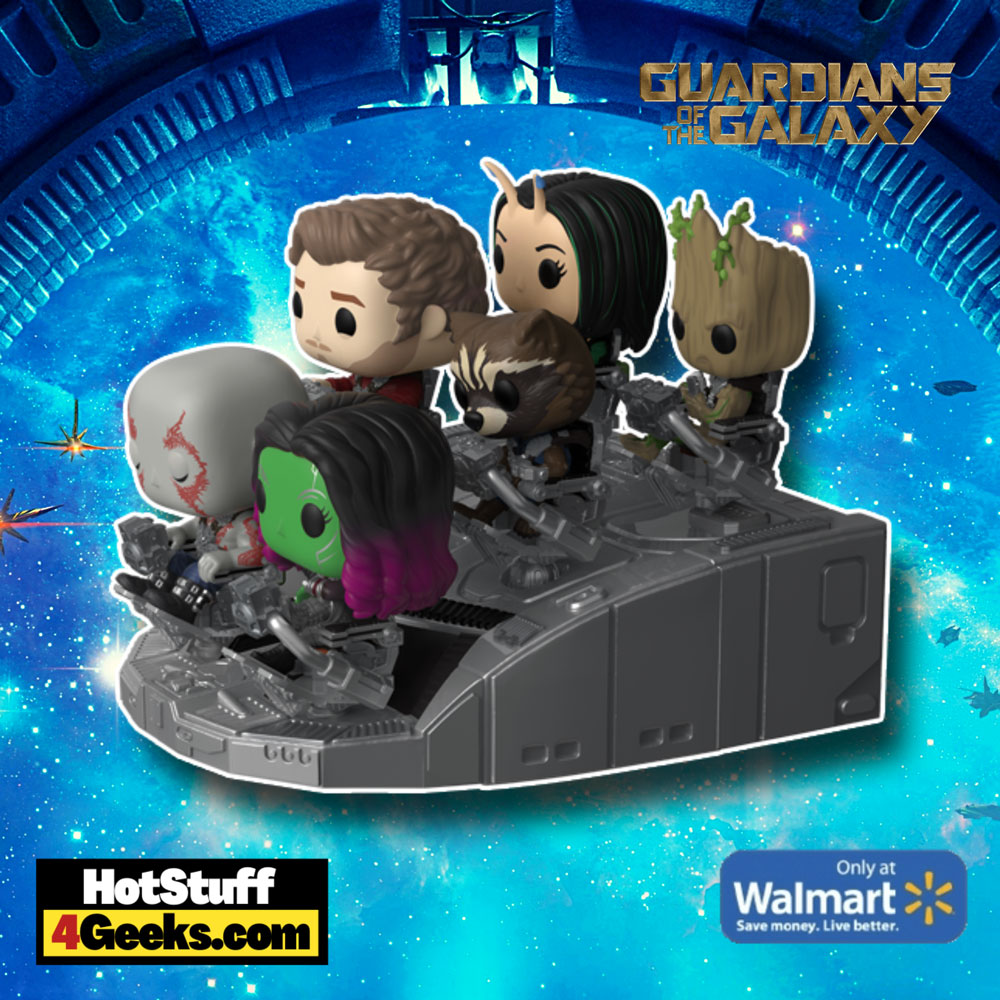 Groot is a member of a species known as Flora colossus, which originated on the so-called Planet X.
The race is humanoid trees that have a problem with their larynx that causes them to speak only the phrase "I am Groot," which has made it difficult for them to relate to other alien species.
Initially, the character was introduced in Marvel stories as a villain. He came to Earth intending to capture and study humans but had his plans foiled.
The "good guy" Groot that we know appeared only in 2007 in the Annihilation: Conquest comics. The previously evil version was a separate member of the same species.
The hero Groot was the last member of the colossus Flora and was imprisoned by the Kree for some mysterious reasons.
After agreeing to join Star-Lord's team, the character was released and formed strong bonds with Rocket.
One of the most probable reasons is that the raccoon was one of the few who could understand what Groot was saying.
As in the first Guardians of the Galaxy movie, Groot sacrificed himself for the team during a confrontation against the Phalanx species.
Most of his body was destroyed, but he could grow back thanks to a small branch that survived and was left in Rocket's care.
Groot died a second time in another attack against the Phalanx, but a part of his body survived again. A short time later, the hero became a member of the Guardians of the Galaxy.
This version of the team consisted of the same heroes as in the movies: Star-Lord, Gamora, Drax, and Rocket, as well as Groot himself.
Funko Pop! Deluxe Marvel: Guardians of the Galaxy Ship – Groot in Benatar Funko Pop! Vinyl Figure – 6th of 6 figures – Walmart Exclusive
Available at:
Starting now, you can receive 10% off in-stock items with my special link at Entertainment Earth!
 Enjoy!
As an Amazon Associate I earn from qualifying purchases
Want more stuff like this?
Get the best viral stories straight into your inbox!
Don't worry, we don't spam