2022 NEW Hall of Armor – MK 11 War Machine Funko Pop! PX Exclusive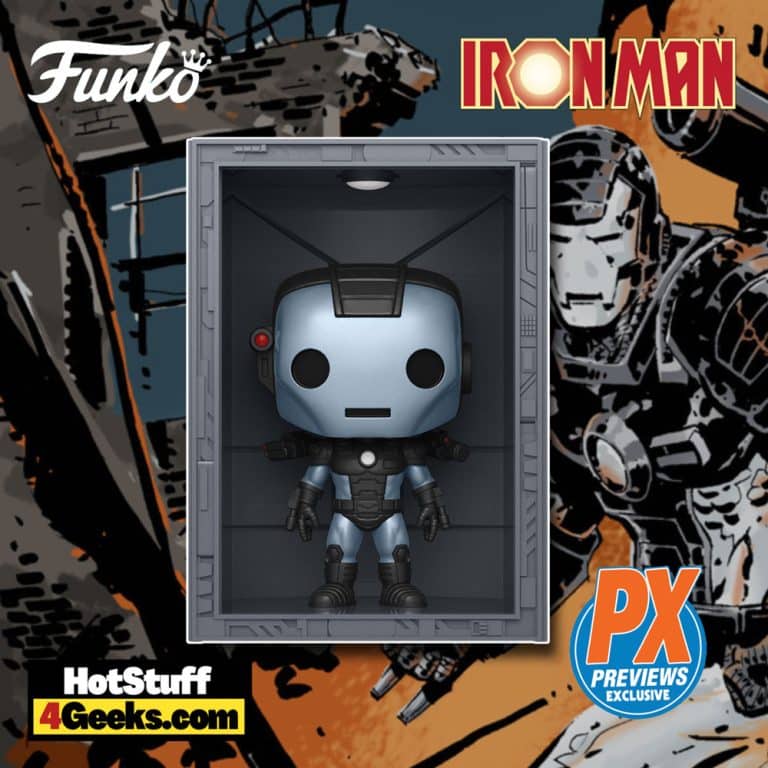 The new Funko Pop! Deluxe Marvel: Iron Man Hall of Armor – Model 11 War Machine Funko Pop! Vinyl Figure – PX Previews Exclusive was just being unveiled.
First seen in Iron Man #281, this iconic armor is later entrusted to skilled pilot and Stark Industries aviator engineer James Rhodes.
The pop figure is available below (click to jump!)
The Mark 11 is a significant departure from previous designs, ditching the red and gold color scheme favoring the sleek silver and blue aesthetic.
The armor is a heavily-armed and armored suit designed for military combat. It is equipped with various weapon systems, including machine guns, missile launchers, and flamethrowers.
The armor also has enhanced strength and durability, making it one of the most powerful suits of armor in the world.
While the War Machine armor is an impressive piece of technology, it is also hazardous and has been known to cause collateral damage when used in combat.
The PX Exclusive, Model 11 War Machine Funko Pop! is now available for pre-order at the links below (click to jump!)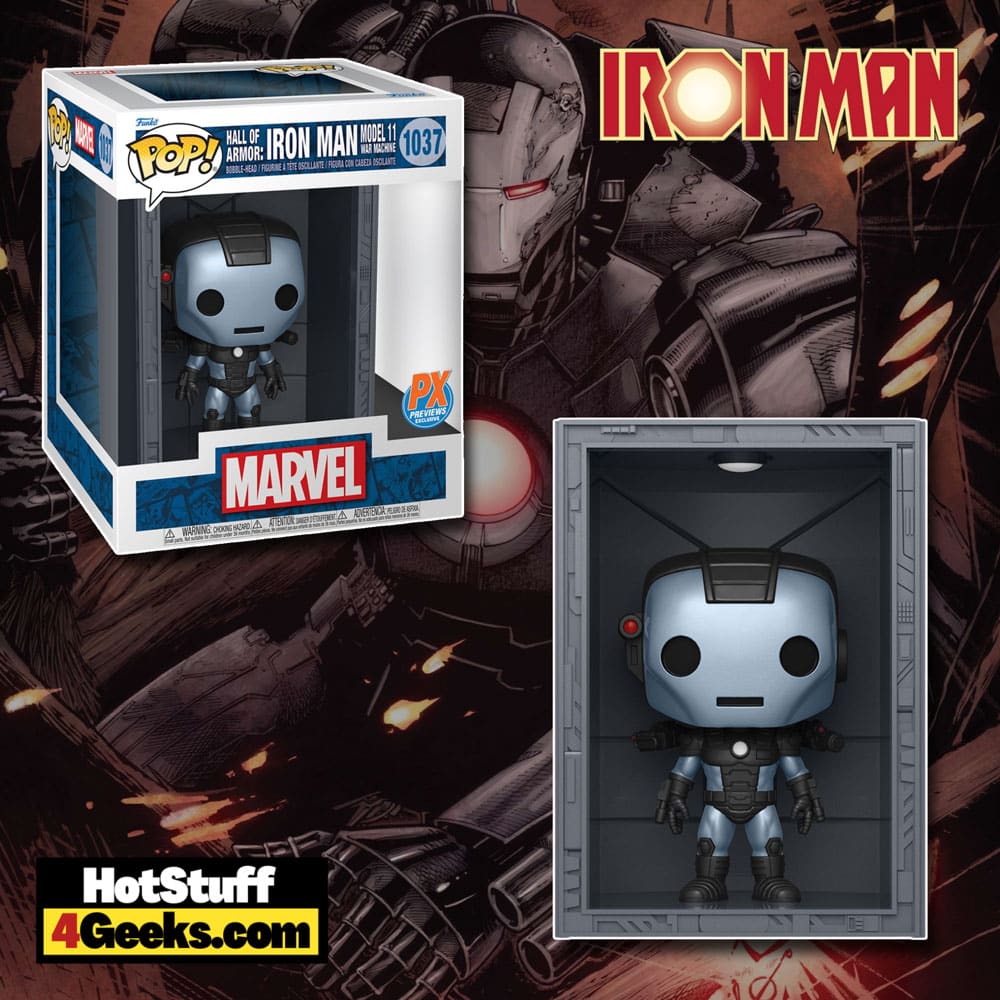 War Machine is the alter ego of James Rupert Rhodes, a Marvel Universe superhero who wears high-tech armor built by his friend Tony Stark, Iron Man.
The character created by David Michelinie and Bob Layton made his first appearance in Iron Man #118 in January 1979, but in his armor only thirteen years later.
James Rhodes was born in Philadelphia, Pennsylvania. He met Tony Stark while flying combat missions in Vietnam. Rhodes' helicopter was shot down by Viet Cong rockets, and while trying to get the aircraft back in the air, he met Stark in a bulky prototype motorized armor.
At that moment, the Viet Cong attacked, and Tony, in his armor, helped drive them off. Together, Rhodes and Stark made their way to a nearby enemy base, where they stole another helicopter, flying back to American lines.
After the end of the Vietnam War, Tony Stark, who secretly became the superhero named Iron Man, offered James Rhodes a job as his pilot. Rhodes soon became one of Stark's closest and most trusted associates and an aviation officer for Stark Industries.
As a result, he had numerous adventures with his employer, where his daring and skills were valuable assets.
James Rhodes assumed the mantle of Iron Man for a time and would wear this costume again in the future. When Stark returned to alcoholism, Rhodes took over the Variable Threat Response Battle Suit (War Machine).
Funko Pop! Deluxe Marvel: Iron Man Hall of Armor – Model 11 War Machine Funko Pop! Vinyl Figure – PX Previews Exclusive
Available at:
Starting now, you can receive 10% off in-stock items and free shipping on $39+ orders with my special link at Entertainment Earth!
You can also use CODE: 4geeks anytime. Enjoy!
As an Amazon Associate I earn from qualifying purchases
Want more stuff like this?
Get the best viral stories straight into your inbox!
Don't worry, we don't spam