2022 NEW Jurassic World: Claire with Flare Funko Pop! Moment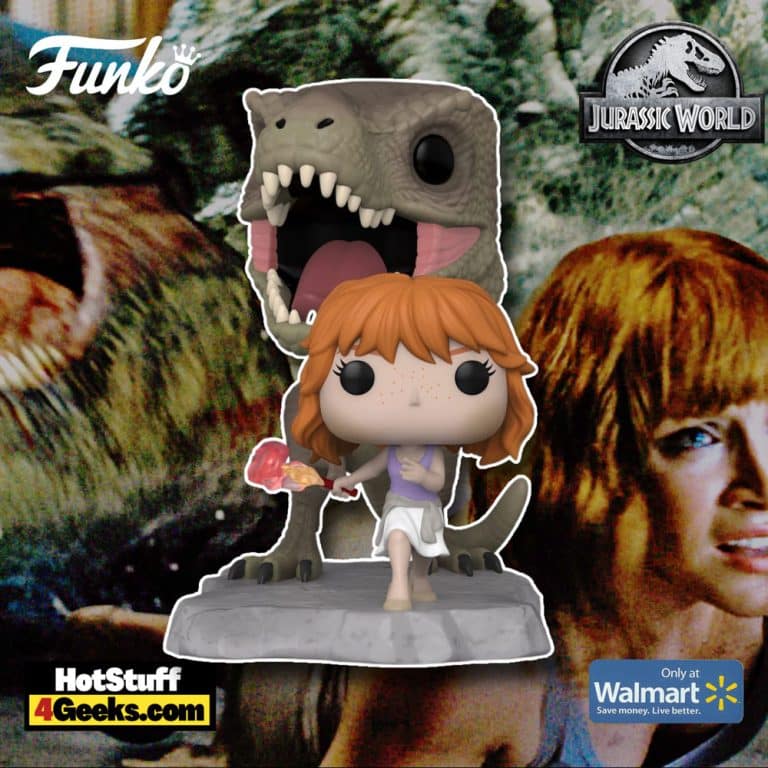 Inspired by Jurassic World (2015) movie comes the new Funko Pop! Movie Moment: Jurassic World – Claire with Flare Funko Pop! Moment Vinyl Figure – Walmart Exclusive, and depicts Claire leading a T-rex to the last showdown with the Indominus-Rex.
The pop figure is now available for pre-order at the links below (click to jump!)
During the final fight with the Indominus-Rex, things were looking grim until Claire figured out that another dinosaur could help even the odds since the raptors were doing poorly.
Claire walked straight up to the T-rex cage, opened the gate, and let it chase her right to the Indominus rex. It might not have been the best move on Claire's part, but her decision to free the T-rex worked in the end.
The Walmart exclusive, Claire with Flare Funko Pop! Movie Moment is now available for pre-order at the links below (click to jump!) It's expected to arrive in August 2022.
Just as in the original film, in Jurassic World, we have two brothers whose parents are getting divorced, trapped in a park with scientists and adventurers full of dangerous dinosaurs trying to eat them.
The difference is that the enterprise is crowded and fully functional this time, and there is a new, brilliant, bloodthirsty beast that hunts for sport.
Run by the stoic Claire, Jurassic World, the new incarnation of Jurassic Park, clearly based on Sea World, is a well-oiled money-making machine for eccentric billionaire Simon Masrani. Still, it needs a new attraction to boost visitor interest.
Then comes the Indominus-Rex, a hybrid created by Dr. Henry Wu. The I-Rex is a ferocious, cunning, and resourceful creature that ends up escaping and endangering the lives of the more than twenty thousand visitors and park employees on Nublar Island, including Claire's young nephews Zach and Gray.
It's up to Owen, the caretaker, to try to put the genie back in the bottle.
Starting now, you can receive 10% off in-stock items and free shipping on $39+ orders with my special link at Entertainment Earth!
You can also use CODE: 4geeks anytime. Enjoy!
As an Amazon Associate I earn from qualifying purchases
Want more stuff like this?
Get the best viral stories straight into your inbox!
Don't worry, we don't spam