2022 NEW Korra (Metallic & Glow in The Dark) Funko Pop!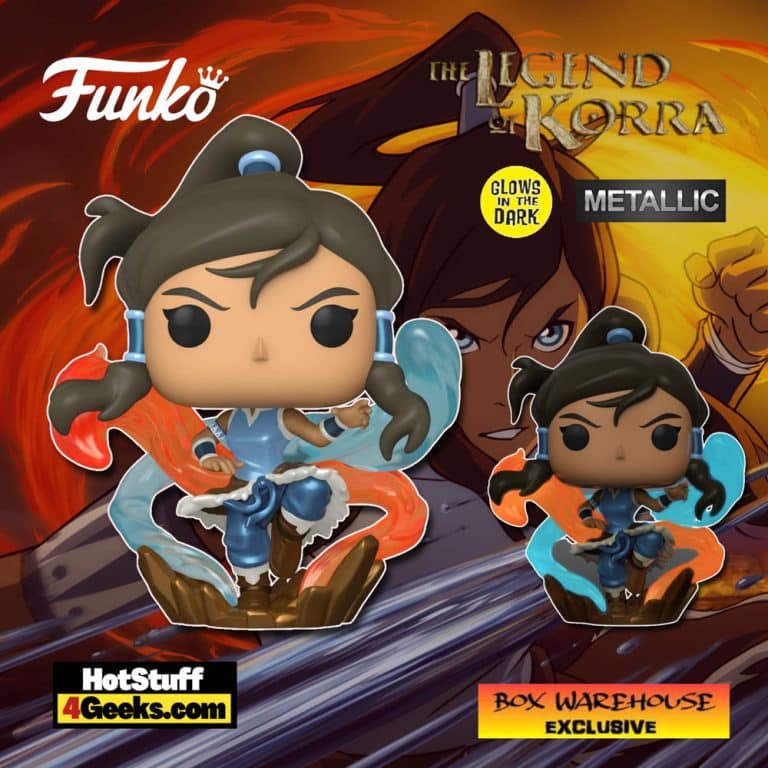 From The Legend of Korra animated series, just take a look at the new Funko POP! Animation Legend of Korra – Korra (Metallic & Glow in The Dark) Funko Pop! Vinyl Figure – Wharehouse Exclusive.
Set 70 years after the events of the original cartoon, The Legend of Korra follows the Avatar after Aang: a rebellious, passionate, and fearless girl named Korra from the Water Tribe. Since childhood, she has mastered three of the four elements – earth, water, and fire – and must now learn to bend the air.
Her quest leads her to Republic City, the metropolis that is the epicenter of the modern world of Avatar. The city is a concentration of both benders and non-benders, but Korra eventually discovers a movement against elemental handlers.
She then must deal with the dangers around her while receiving her training from Tenzin, son of Aang, to master the air element.
Korra Metallic and Glow In the Dark (GITD) Funko Pop! is now available for order at the links below (click to jump!)
The Avatar universe and mythology have always been vibrant.
With two animated series, a few comics, and many more to come, the franchise has always presented very complex characters with in-depth stories – and a perfect example of this is Korra, the protagonist of the second series and Aang's successor in the post of Avatar.
Different from her predecessors, who have always been much more balanced and patient, Korra is rebellious, angry, and even aggressive.
Throughout the four seasons of her series, the character must learn to find her emotional focus, all while facing powerful enemies.
However, unlike Aang – who must learn three forms of bending in her solo adventure – Korra already begins to bend three elements: Water, Earth, and Fire.
Starting now, you can receive 10% off in-stock items and free shipping on $39+ orders with my special link at Entertainment Earth!
You can also use CODE: 4geeks anytime. Enjoy!
As an Amazon Associate I earn from qualifying purchases
Want more stuff like this?
Get the best viral stories straight into your inbox!
Don't worry, we don't spam