2022 NEW Lilo & Stitch in Hammock Funko Pop Moment Exclusive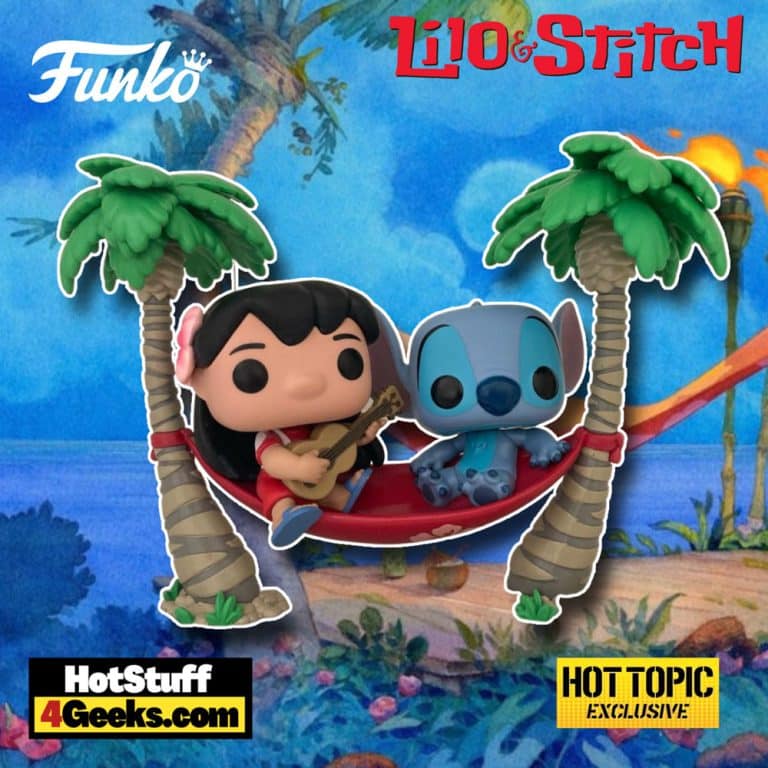 Inspired by the animated favorite, comes this new super cute Funko Pop! Moment: Disney – Lilo & Stitch in Hammock Funko Pop! Vinyl Figure – Hot Topic Exclusive (surely enjoying some Elvis tunes on their ukulele)
You can find the pop figure below (click to jump!)
The Disney movie Lilo & Stitch is a classic animated film that has captured the hearts of fans all over the world. One of the most memorable scenes in the movie is when Lilo and Stitch lie down in a hammock and enjoy a beautiful Hawaiian sunset.
This moment perfectly captures the spirit of aloha, love, and joy, which shines through the entire film.
Whether you're watching this beloved movie for the first time or are simply reminiscing about your favorite scenes, you can't help but smile as you picture Stitch swinging in that cozy hammock with his best friend at his side.
If you're looking for a dose of happiness and wonder, you definitely need to check out this unforgettable movie in hammock style!
Lilo & Stitch in Hammock Funko Pop! is now available for order at the links below (click to jump!)
Lilo & Stitch is one of the most beloved Disney animated films of all time. Set in the beautiful island paradise of Hawaii, this quirky and heartwarming story tells the story of a young girl named Lilo who is facing tough times after losing her parents.
To help ease her pain, Lilo befriends a mischievous alien creature named Stitch, and they embark on an epic adventure filled with laughter, friendship, and plenty of heartfelt emotion.
Featuring memorable characters, stunning visuals, and an unforgettable soundtrack, Lilo & Stitch remains one of Disney's most beloved films to date.
Whether you're a longtime fan or have yet to experience this timeless classic for the first time, there's no doubt that you'll be charmed by this timeless tale of love and family.
Starting now, you can receive 10% off in-stock items and free shipping on $39+ orders with my special link at Entertainment Earth!
You can also use CODE: 4geeks anytime. Enjoy!
As an Amazon Associate I earn from qualifying purchases
Want more stuff like this?
Get the best viral stories straight into your inbox!
Don't worry, we don't spam