2022 NEW Linkin Park: Reanimation Funko Pop Albums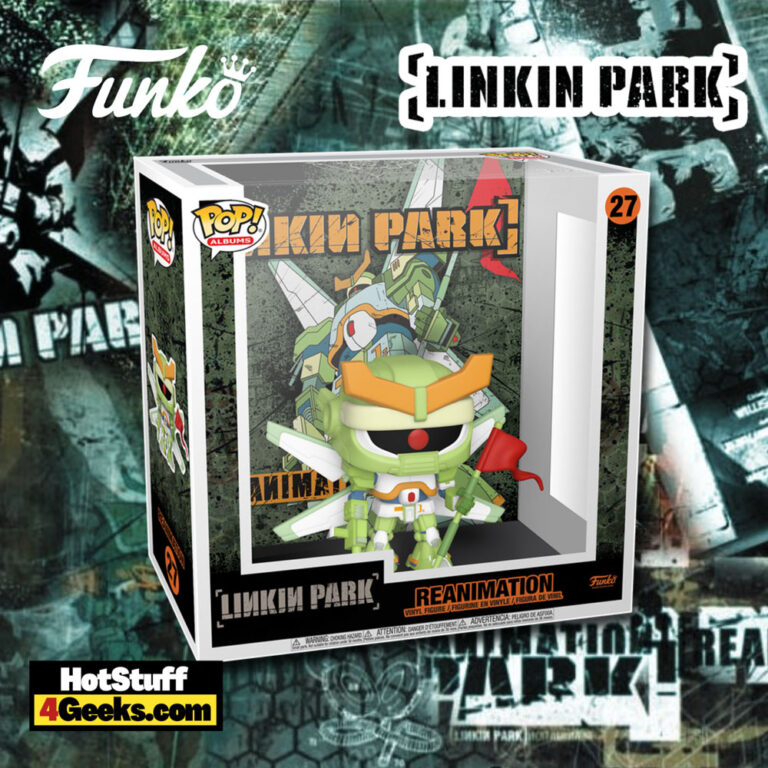 The new Funko Pop! Albums: Linkin Park – Reanimation Funko Pop! Album Vinyl Figure celebrates the 20th Anniversary of Linkin Park's Reanimation release.
Linkin Park is one of the most influential rock bands of the 2000s. Who hasn't heard Numb or sung along to In The End? These are just some of the band's contributions to world rock music. Their impact still resonates today.
You can find the pop figure below (click to jump!)
Reanimation [REAИIMATIOИ] is the first remix album by American rock band Linkin Park as a follow-up to their first studio album, Hybrid Theory, released on July 30, 2002.
Recorded during the Hybrid Theory Tour in 2001, it features remixes of songs from Hybrid Theory, including the album's bonus tracks. The album so far is the fourth best selling remix album of all time,
The new Linkin Park – Reanimation Funko Pop! Albums is now available for pre-order at the links below (click to jump!) It's expected to be released in August 2022.
The group was formed in California, USA, in 1996. Initially, the line-up was a trio of school friends: Mike Shinoda, Brad Delson, and Rob Bourdon. Later, they invited three other members, two of whom left soon after, until Chester Bennington arrived to take over as lead singer.
During this period, the group was called Xero, then Hybrid Theory, before adopting the official name in honor of Lincoln Park, a place in Santa Monica where the members always met.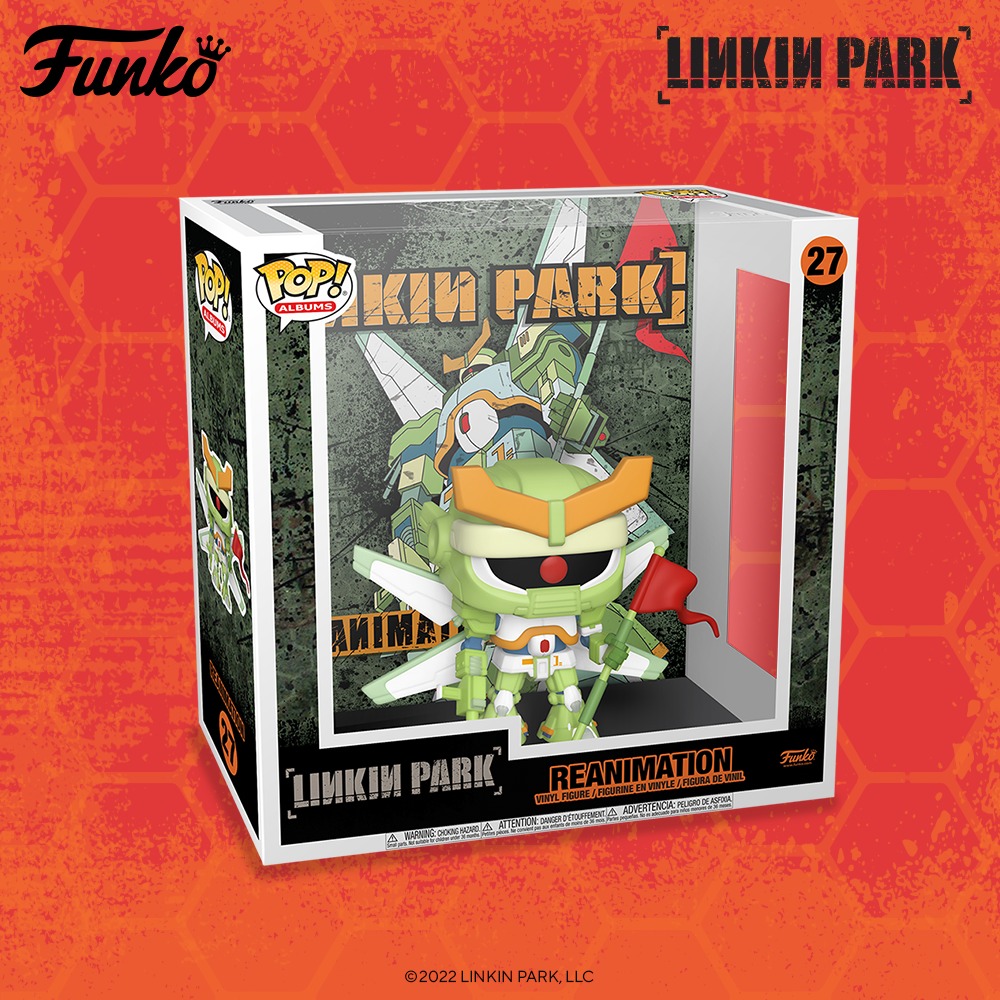 Since their debut album – Hybrid Theory – in 2000, the LP has enjoyed international fame. From then on, each album released brought more recognition, including for the band's experimentation between musical genres. They have mixed nu-metal, rap, electronic, and pop throughout their career.
After releasing Hybrid Theory and becoming one of the most important rock bands of the beginning of the century, Linkin Park went on the road. In between touring engagements, the musicians began working on songs for the second album, Meteora.
However, the group did not rush to record it: instead, the sextet released Reanimation (2002), composed only of remixes of the tracks from Hybrid Theory.
Seven albums and several awards later (including six American Music Awards and two Grammys), Linkin Park went through a tragedy that impacted a world of fans: Chester's suicide in 2017. Several artists sympathized with family and friends, and from then on, the band went on an indefinite hiatus.
Starting now, you can receive 10% off in-stock items with my special link at Entertainment Earth!
 Enjoy!
As an Amazon Associate I earn from qualifying purchases
Want more stuff like this?
Get the best viral stories straight into your inbox!
Don't worry, we don't spam