2022 NEW MHA Class 1B – Tetsutersu Tetsutersu Funko Pop!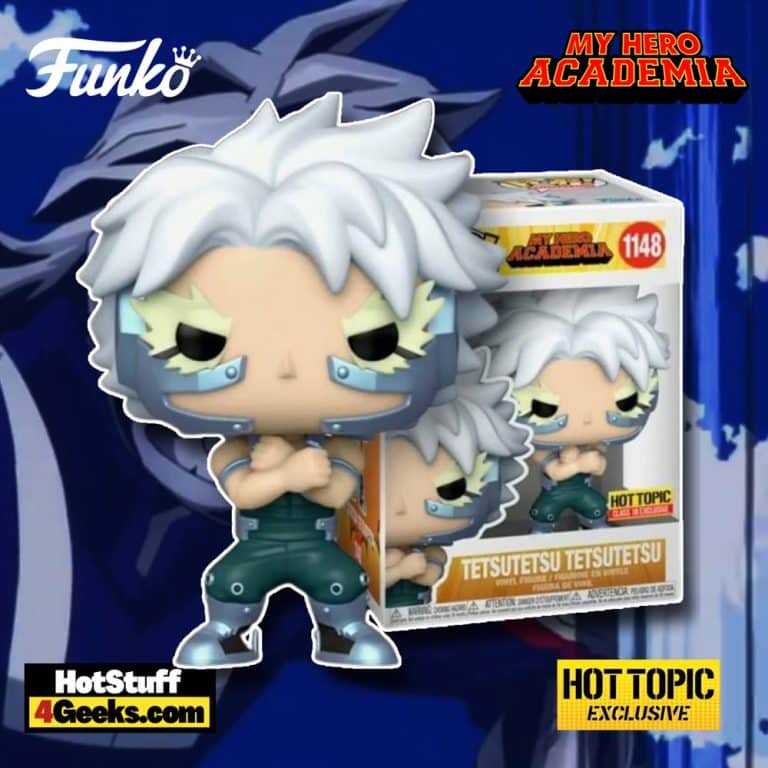 The new Funko Pop! Animation: My Hero Academia Class 1B – Tetsutersu Tetsutersu Funko Pop! Vinyl Figure – Hot Topic Exclusive depicts one of the most My Hero Academia powerful heroes with a unique Quirk called Steel.
The pop figure is now available for pre-order at the links below (click to jump!)
The hero who can turn his body into steel and acts similarly to Kirishima is none other than Tetsutetsu Tetsutetsu. With a vibrant personality and a lot of willpower, he can become a human shield.
The most impressive thing about Tetsutetsu Tetsutetsu's Quirk is its sheer durability. His steel body gives him an extremely tough and resilient frame, allowing him to withstand enormous amounts of physical stress.
As a result, Tetsutetsu can always rely on his Quirk to keep him safe and healthy, whether he is enduring powerful attacks or simply taking on the weather elements.
What's more, his steel body also helps him protect others, as any blow that would otherwise cause serious harm is deflected or absorbed by his Quirk.
For these reasons, Tetsutetsu is a formidable opponent who truly lives up to his nickname of "Real Steel."
The Tetsutersu Tetsutersu Funko Pop! Hot Topic Class 1B Exclusive is now available for pre-order at the links below (click to jump!)

Tetsutetsu is defined by his very stubborn and outspoken personality. He is confident, stubborn, and very direct in his motivations and actions.
He tends to be very vocal about his intentions and has a focused mind, often looking for the simplest solution to problems in order to solve them in the most direct way.
Starting now, you can receive 10% off in-stock items and free shipping on $39+ orders with my special link at Entertainment Earth!
You can also use CODE: 4geeks anytime. Enjoy!
As an Amazon Associate I earn from qualifying purchases
Want more stuff like this?
Get the best viral stories straight into your inbox!
Don't worry, we don't spam