2022 NEW My Hero Academia: Juzo Honenuki Class 1-B Funko Pop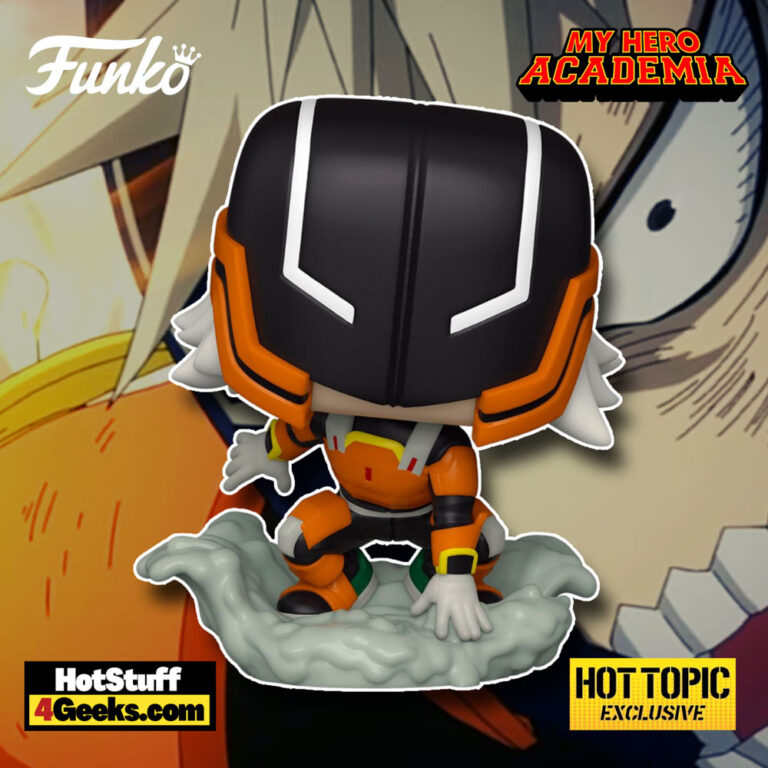 The new Funko Pop! Animation: My Hero Academia – Juzo Honenuki Class 1-B Funko Pop! Vinyl Figure – Hot Topic Exclusive was released today.
It captures Juzo in his hero costume and mask, with his signature orange suit and white gloves.
You can find the pop figure below (click to jump!)
It's hard not to remember Juzo's face, right? Honenuki is one of the most influential students in Class 1-B, with a sensational individuality and mastery of these powers.
Juzo's individuality is Softening, meaning that he can soften anything non-living that he touches and control its texture.
Thus, he creates areas where the ground feels quicksand, can break through armor and equipment of any kind, overcome barriers, and so on.
He can also "swim" through the softened material, moving faster and camouflaged.
If you add all this to his superior combat intellect, Juzo is a significant threat to anyone who crosses his path.
Juzo Honenuki Class 1-B Funko Pop! is now available for pre-order at the links below (click to jump!). It's expected to ship in September 2022.
One of the coolest things about Boku no Hero Academia is a large number of secondary – and even minor – characters that are super charismatic and make us want to get to know them more, to see more of them on the page or screen.
And if we love the folks in UA Class 1-A, the students in Class 1-B deserve attention as well. Unique heroes are growing up there, who could even star in a spin-off one day.
Although the story of My Hero Academia is mainly focused on Class 1-A, in one of the most recent arcs of the anime, we have seen that the students of Class 1-B have also evolved a lot, using their Quirks in strategic and very creative ways.
Starting now, you can receive 10% off in-stock items with my special link at Entertainment Earth!
 Enjoy!
As an Amazon Associate I earn from qualifying purchases
Want more stuff like this?
Get the best viral stories straight into your inbox!
Don't worry, we don't spam