2022 NEW Nezuko in Basket Funko Pop!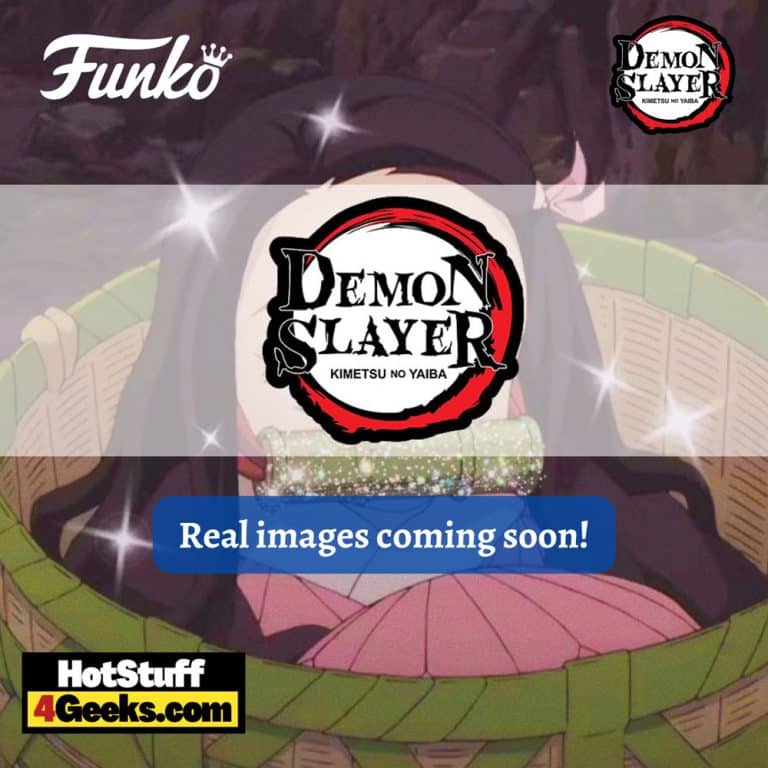 Not official until confirmed.
The new Funko Pop! Demon Slayer: Nezuko in Basket Funko Pop! Vinyl Figure is modeled after the sweet demon.
Of course, every fan knows, Nezuko Kamado is better when she's let out of her basket. But this one time, you may want to keep her there!
One of Nezuko's most unique abilities lies in how she can restore her power without consuming any humans, unlike most other demons.
Instead of consuming human flesh, Nezuko can restore her strength through sleep. As a result, she spends countless hours inside her basket sleeping to regain her energy, especially after fighting another demon.
Nezuko in Basket Funko Pop! is an unconfirmed release. It is only official when or if Funko announces it. I'll update more information in the long run.

Nezuko Kamado is the sister of Tanjiro Kamado, the protagonist of the manga and anime Demon Slayer. As a child, Nezuko was attacked by Muzan and transformed into a demon. Still, her transformation was never fully realized, which is why Nezuko became one of the most exceptional characters in the entire franchise.
Nezuko was the eldest daughter of the Kamado family. They all lived in the mountains during the Taisho era. After her father died for reasons as yet unknown, Tanjiro took on the responsibility of supporting his family by selling coal and firewood in nearby towns, while Nezuko's job was to care for her mother and younger siblings.
However, one snowy night, his life turned into a horrible nightmare that changed his life forever. That night, a terrible demon, Muzan Kibutsuji, entered the house where the members of Nezuko's family lived and murdered them all.
Nezuko did her best to protect her family, and she was severely injured in the attack and was knocked unconscious. When Tanjiro arrived home and found the horrible scene, the first thing he did was to take his sister, who was still alive at that moment, to someone who could help her.
But at that moment, Nezuko woke up and violently attacked her brother, abruptly increasing in size intending to devour him, but her instinct to protect her family prevailed as Nezuko fought against herself, trying to contain her demonic side.
At that moment, a demon hunter, who turned out to be Giyu Tomioka, enters the scene aiming to murder Nezuko but meets Tanjiro, who defends his sister from the hunter as best he can.
This is how Nezuko became a demon in the first place and why Tanjiro set out on his journey to becoming a Demon Hunter – so that he could find a way to cure his sister.
Starting now, you can receive 10% off in-stock items and free shipping on $39+ orders with my special link at Entertainment Earth!
You can also use CODE: 4geeks anytime. Enjoy!
As an Amazon Associate I earn from qualifying purchases
Want more stuff like this?
Get the best viral stories straight into your inbox!
Don't worry, we don't spam