2022 NEW Overwatch 2 – Echo Glow 10-inch Jumbo Funko Pop!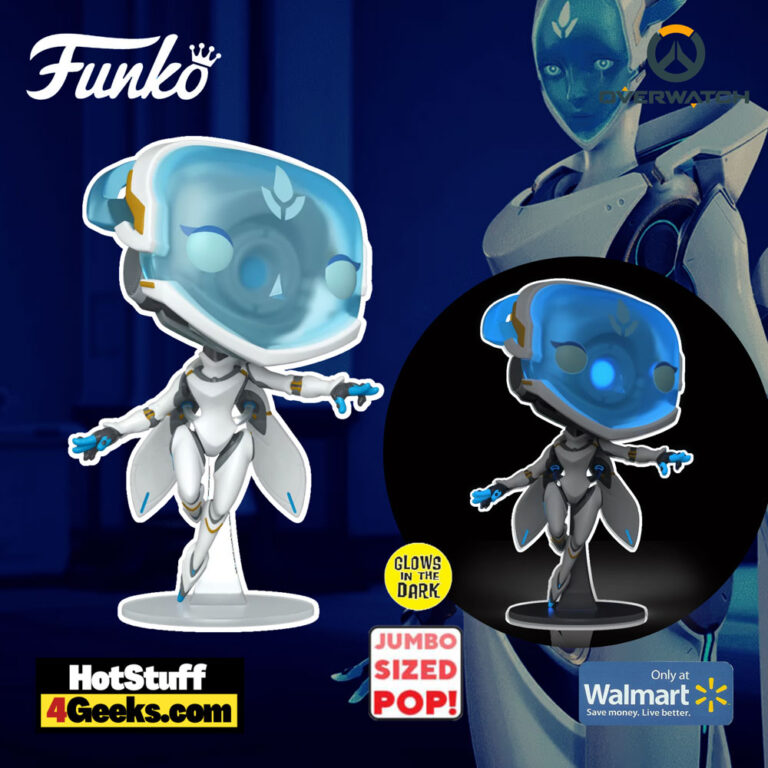 Echo is the perfect example of a character who is easy to love. She's mighty and versatile. And what better way to celebrate her than with a brand new Funko Pop! Games: Overwatch 2 – Echo Glow-In-the-Dark (GITD) 10-inch Jumbo Sized Funko Pop! Vinyl Figure – Walmart Exclusive.
The pop figure is now available for pre-order at the links below – click to jump or scroll to continue reading!
There are all kinds of exciting heroes in Overwatch. Some are fast, and some do a lot of damage, but you can also find names that offer both. Echo is definitely a hero that falls into this category.
Echo is an evolutionary robot with rapidly adapting artificial intelligence and flight capability, versatile enough to fulfill various combat roles.
Fortify and defend your Overwatch 2 collection with Jumbo Pop! Echo. This exclusive, glow-in-the-dark Damage hero is ready to add a dose of elegant engineering to your team.
Echo (Glow) Jumbo Funko Pop! is now available for pre-order at the links below (click to jump!)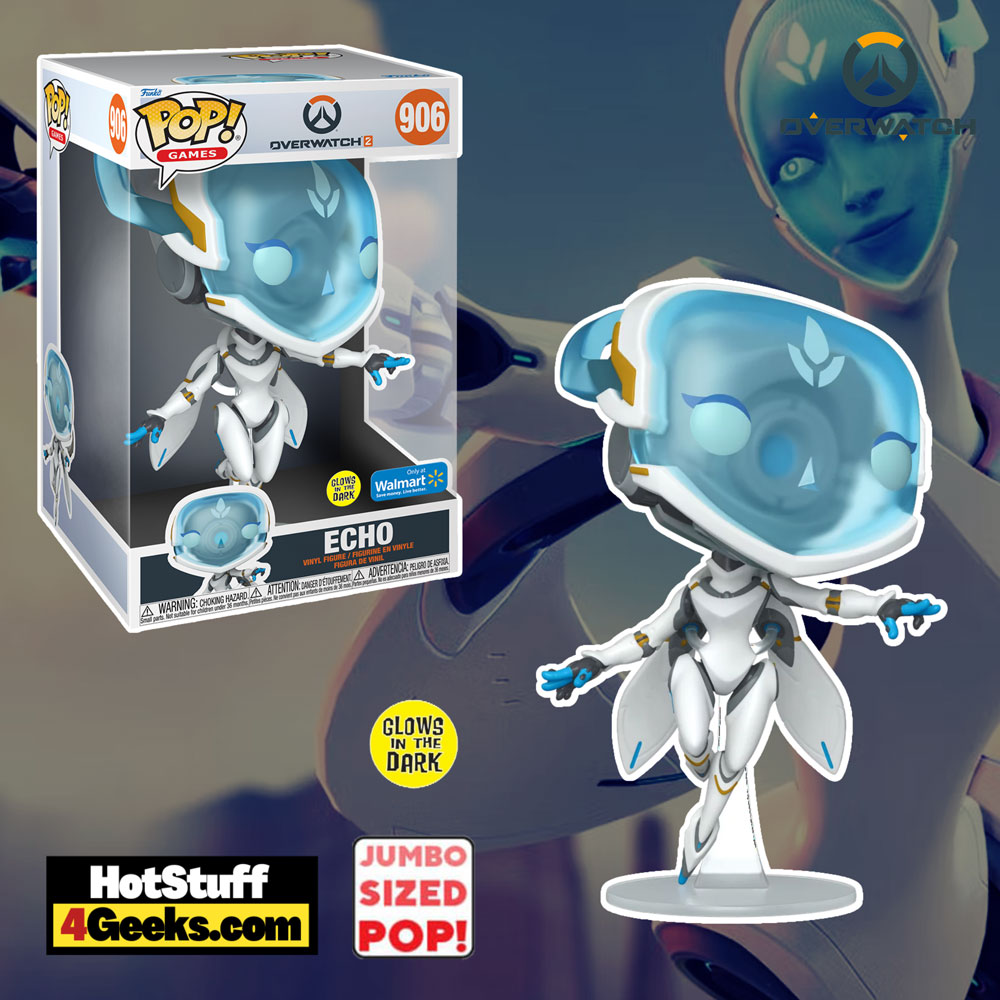 Overwatch fans may remember Echo as the robot with a holographic face that Jesse McCree rescued in the animated short Reunion or as the agile flier who uses sticky bombs to blow up Null Sector goons in Overwatch 2's animated intro.
However, Echo's place in Overwatch – both in terms of knowledge of the game and the actual development process – goes back much further.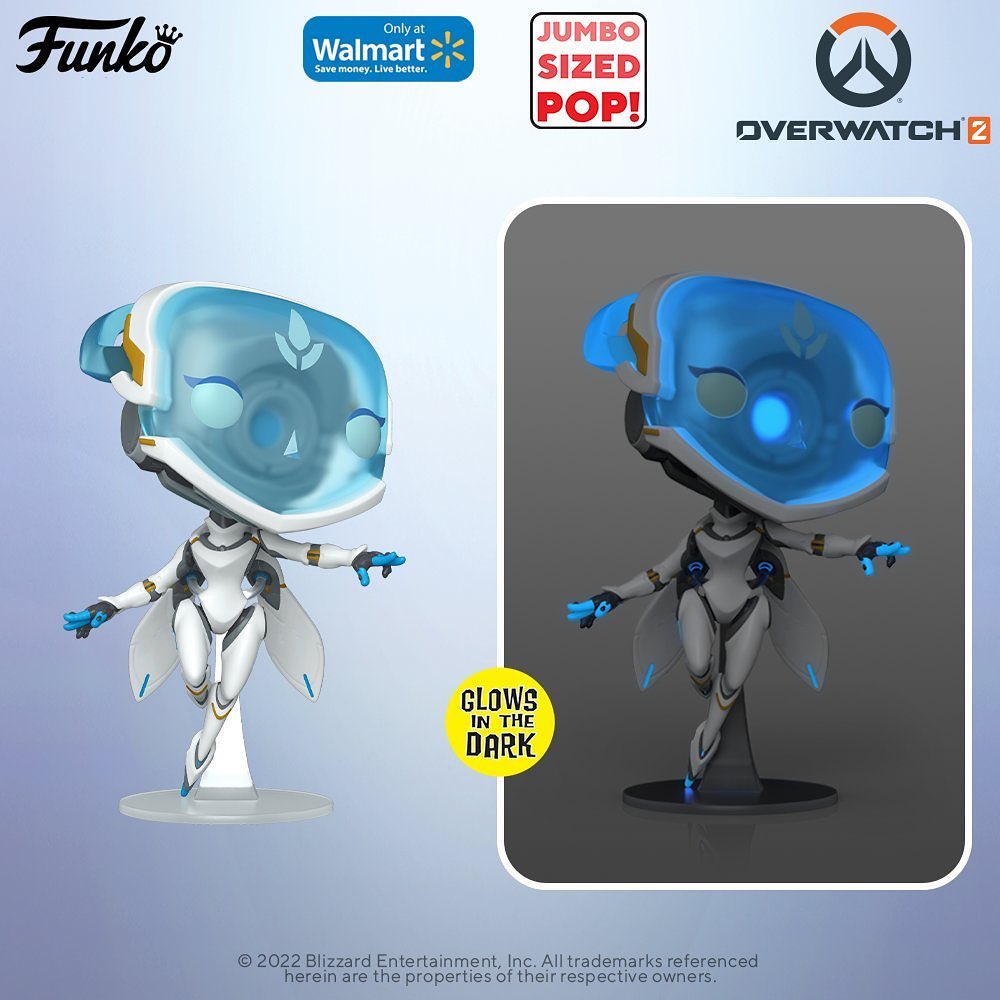 Echo, or a character like her, first appeared in Project Titan.
The big undertaking was supposed to be Blizzard's next MMORPG after World of Warcraft when people believed there could be another World of Warcraft.
Its ambitious goals proved unattainable at the time, and it was eventually shelved.
Waiting in Titan's concept junkyard was the first iteration of Echo, then a generic guardian robot for a futuristic city.
She would later appear alongside the first list of characters that the Overwatch team used to present the idea of a "hero shooter" to Blizzard's higher-ups.
She stood alongside familiar characters like Genji and Mercy and strangers who have yet to resurface in the final game.
Then her bright blue light went dark for a while.
The fiction in Echo's game reflects her development process. She is the creation of Dr. Mina Liao, an AI expert who was one of the founders of Overwatch.
Although Liao was killed in an attack on Overwatch headquarters, Echo remained.
More Overwatch 2 Funbko pops here.
Starting now, you can receive 10% off in-stock items with my special link at Entertainment Earth!
 Enjoy!
As an Amazon Associate I earn from qualifying purchases
Want more stuff like this?
Get the best viral stories straight into your inbox!
Don't worry, we don't spam