2022 NEW Pop! 2Pacalypse Now – Tupac Funko Pop Album!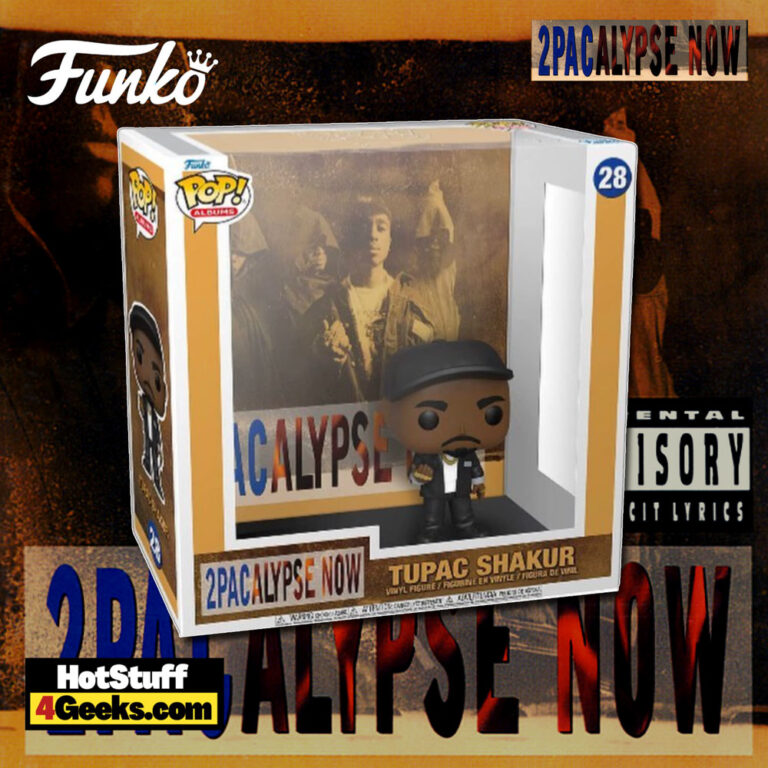 More than twenty-six years after his death, Tupac Shakur is still one of the most famous rappers in the world.
And celebrating Tupac's debut album, 2Pacalypse Now, released in 1991, comes the new Funko Pop! Albums: 2Pacalypse Now – Tupac Funko Pop Album! Vinyl Figure.
You can find the pre-order links below (click to jump!)
The album is intensely political, frequently referring to social issues such as police brutality, poverty, and teenage pregnancy.
Despite its controversial subject matter, 2Pacalypse Now was a commercial success, reaching number 25 on the Billboard 200 and being certified platinum by the R.I.A.A.
In addition to its critical and commercial success, the album is notable for its influence on West Coast hip hop, helping to pioneer the "gangsta rap" subgenre.
Even though he was only 25 when he died, Tupac left behind a tremendous legacy that continues to resonate with fans today.
His unique blend of social commentary, streetwise swagger, and poetic prose captivated fans worldwide.
It helped to cement his place as one of the most influential artists of his generation.
2Pacalypse Now – Tupac Funko Pop Album! is now available for pre-order at the links below (click to jump!) It's expected to be released in October 2022.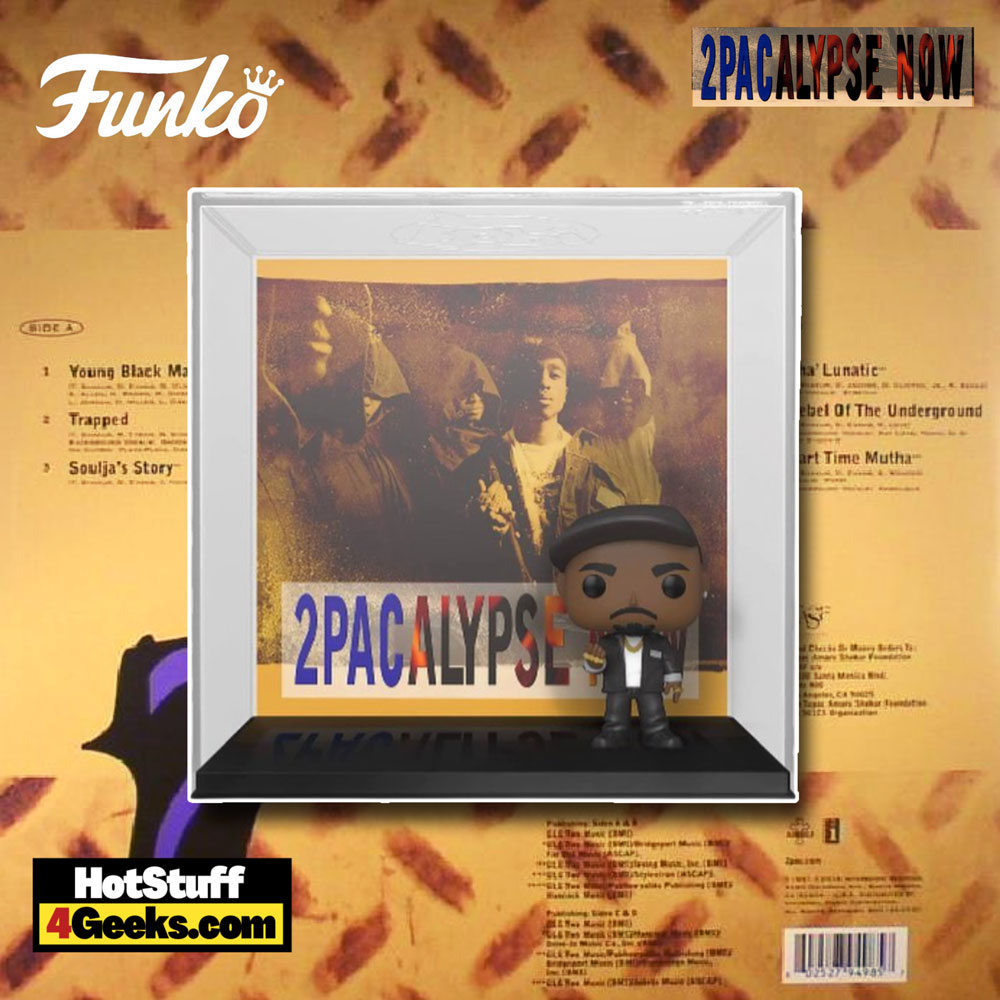 Tupac was born in New York City in 1971.
He was the son of two members of the Black Panthers and came into the world a month after his mother was acquitted of more than 150 charges of conspiring against the U.S. government.
For most of his childhood, Tupac lived on the edge of poverty.
Despite this, as a teenager, he went to Baltimore School of the Arts, a prestigious school where he discovered Shakespeare, whom he loved and whose plays he read – which helped him create the characters in his songs.
At 17, he moved to Marin City, California, and was already rapping and acting. But in the following years, he lived on the street and became a hustler and pimp until he was hired as a roadie and dancer by the group Digital Underground.
In 1991, his debut album, 2Pacalypse Now, became a myth thanks to a song dedicated to teenage pregnancy, Brenda's Got a Baby, which reached the top 30.
Shortly after, he made his film debut with Juice and Strictly 4 My N.I.G.G.A.Z in the following year. Went platinum.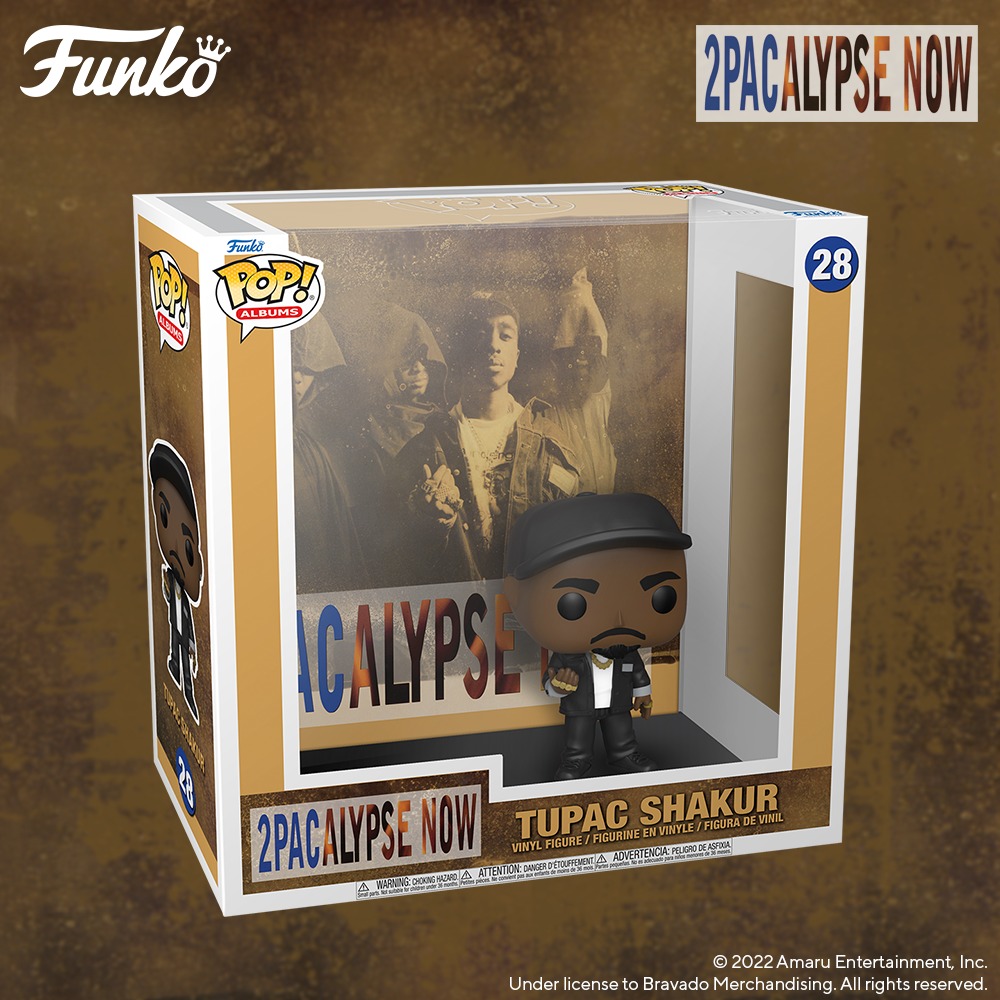 Before he was an artist, Tupac Shakur had no criminal record.
But in 1992, he was arrested after being involved in a fight that culminated in the death of a six-year-old boy. The charges were later dropped.
The same thing happened in October 1993, when he was accused of shooting at two police officers. But in early 1994, he spent 15 days in jail for attacking director Allen Hughes on the set of the film Menace II Society.
And in February 1995, he received a four-and-a-half-year sentence for sexual assault. In between, he was robbed and shot.
Eight months later, he got out of jail and released All Eyez on Me, the first double album of original material in hip hop history.
Shortly after that, on September 6-7, 1996, he was shot to death in L.A. while traveling in Suge Knight's car. Tupac would die days later, unable to recover from his injuries.
Some conspiracy theories say that Knight ordered his death; others that the culprit was Notorious B.I.G., who six months later was murdered under similar circumstances.
A contradictory man, Tupac was as violent when he denounced the culture of violence against black people. Moreover, he was as misogynistic as an advocate of female empowerment.
Eminem, a fan of Tupac since he was 17, claimed he was the greatest songwriter in history.
50 Cent wrote an essay for Rolling Stone in which he claimed that everyone who grew up listening to rap during the 1990s owes something to Tupac.
But perhaps the most significant proof of Tupac Shakur's influence on generations is in the numbers: Tupac is one of the most listened-to artists on YouTube, which only came into being a decade after his death.
Life Goes On, for example, has had more than 29 million views.
His music endures because the same contradictions inhabit the characters in his songs as the people on the street; his death elevated him to martyr status – it's as if he represented the hardships of the young black man.
And more than anything, by introducing social consciousness into his songs, he legitimized an entire genre and made it reach not only blacks but also white kids.
Funko Pop! Albums: 2Pacalypse Now – Tupac Funko Pop Album! Vinyl Figure
Available at:
Starting now, you can receive 10% off in-stock items with my special link at Entertainment Earth!
 Enjoy!
As an Amazon Associate I earn from qualifying purchases
Want more stuff like this?
Get the best viral stories straight into your inbox!
Don't worry, we don't spam