2022 NEW Pop! DC: The Flash Lights & Sound Funko Pop!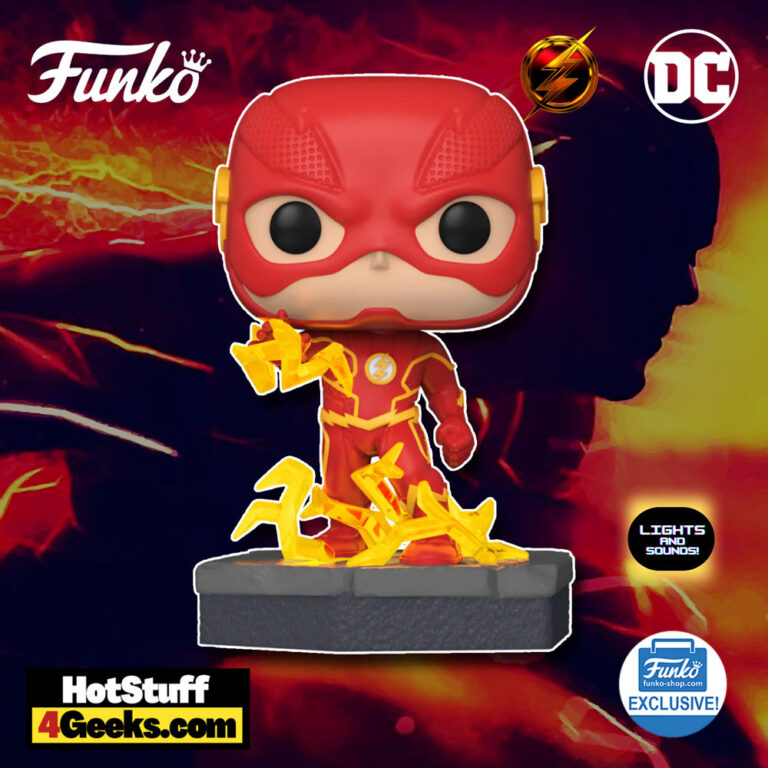 Ready, set, go! The new Funko Pop! DC: The Flash Lights and Sound Funko Pop! Vinyl Figure – Funko Shop Exclusive is the perfect way to start your day.
This exclusive edition of Pop! The Flash also lights up and emits sounds when activated so that we can get our hearts racing even faster. You can find this Funko.com Exclusive Pop! The Flash at the links below (click to jump!)
Some people say that the Flash is the fastest man alive.
I'm not sure if that's true, but I do know that he's pretty darn fast. He's so fast that he can run around seven times around the world in less than a second.
And if that's not fast enough for you, he can also travel back in time. Now that's what I call speed!
The Flash is so fast that not only can he pass through objects and walls but also cross dimensions! In fact, this ability allowed the concept of the Multiverse to be introduced into DC.
So, we can now experience the thrill of fast-moving without ever having to leave our couches. We have to make sure we have a clear path to the finish line because this pop figure is fast!
The Flash Lights and Sound Funko Pop! can be found at the links below (click to jump!)
The Flash is one of the most popular superheroes in the DC Comics universe. He is known for his super speed, which he uses to fight crime and save lives.
The Flash first appeared in comics in 1939 and has been a mainstay of the DC universe ever since.
In addition to his comic book appearances, The Flash has also been featured in TV shows, movies, and video games. As a result, he is widely considered one of the most iconic and beloved superheroes of all time.
But for the uninitiated comics audience, I should say that the Flash has had several different versions, with other names, uniforms, and stories. But united by a shared legacy.
The most famous version of the Flash is Barry Allen, a forensic cop living in Central City.
However, several others are using that name: the first was Jay Garrick (created in 1940), Allen was the second; the third was Wally West (in 1959); Bart Allen (in 1994); the list goes on indefinitely.
Although each of the other versions of the Flash achieved public success at some point, Barry Allen is the traditional holder of the title.
Funko Pop! DC: The Flash Lights and Sound Funko Pop! Vinyl Figure – Funko Shop Exclusive
Available at:
Starting now, you can receive 10% off in-stock items with my special link at Entertainment Earth!
 Enjoy!
As an Amazon Associate I earn from qualifying purchases
Want more stuff like this?
Get the best viral stories straight into your inbox!
Don't worry, we don't spam