2022 NEW Pop! Rocks: Mariah Carey Fantasy Funko Pop!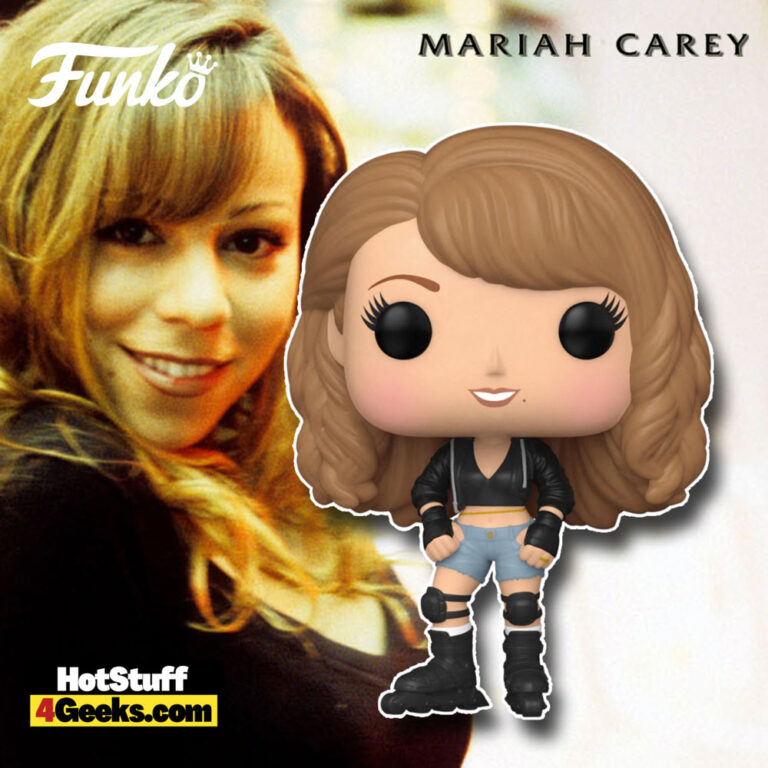 Nearly 30 years later, Carey's iconic video is being immortalized in the form of a Funko Pop.
The new Funko Pop! Rocks: Mariah Carey Fantasy Funko Pop! Vinyl Figure is a fun and nostalgic nod to one of Carey's most beloved videos, and it's sure to be a hit with fans of both Carey and Funko Pop.
The figure depicts Carey rollerblading through Playland Amusement Park in Rye, New York, singing and enjoying herself.
It's a perfect recreation of the music video for her hit song Fantasy, and it's sure to bring back fond memories for those who grew up watching Carey's videos on MTV.
The new Mariah Carey Fantasy Funko Pop! is now available for pre-order at the links below (click to jump!) It's expected to be released in October 2022.
Fantasy is a song by American singer-songwriter Mariah Carey. The song was written and produced by Mariah Carey and Walter Afanasieff.
It was released on September 12, 1995, by Columbia Records as the lead single from Carey's fifth studio album, Daydream.
The song became Carey's eighth chart-topper on the US Billboard Hot 100, spending eight weeks atop the chart.
In doing so, Fantasy helped Daydream become the best-selling album of 1995 in the United States. The song remains one of Carey's most popular songs and has been covered by many artists over the years.
Fantasy is a song about having a crush on someone and imagining what it would be like to be with them. It's also a song about using your imagination to escape reality.
In other words, it's a song about daydreaming. And who doesn't love to daydream? We all do it. It's our own personal form of escapism.
Whether fantasizing about being with our celebrity crush or winning the lottery, it feels good to imagine ourselves in a different (and usually better) reality.
So next time you find yourself daydreaming, why not put on Mariah Carey's Fantasy and pretend you're in your own little world of make-believe?
Funko Pop! Rocks: Mariah Carey Fantasy Funko Pop! Vinyl Figure
Available at:
Starting now, you can receive 10% off in-stock items with my special link at Entertainment Earth!
 Enjoy!
As an Amazon Associate I earn from qualifying purchases
Want more stuff like this?
Get the best viral stories straight into your inbox!
Don't worry, we don't spam