2022 NEW Rapunzel Metallic Gold Funko Pop! and Pin Exclusive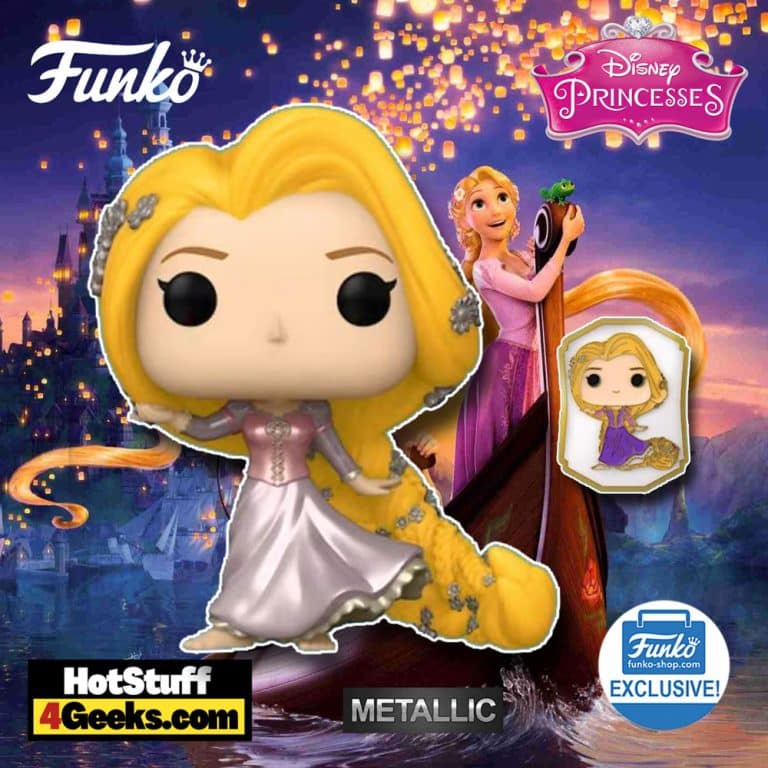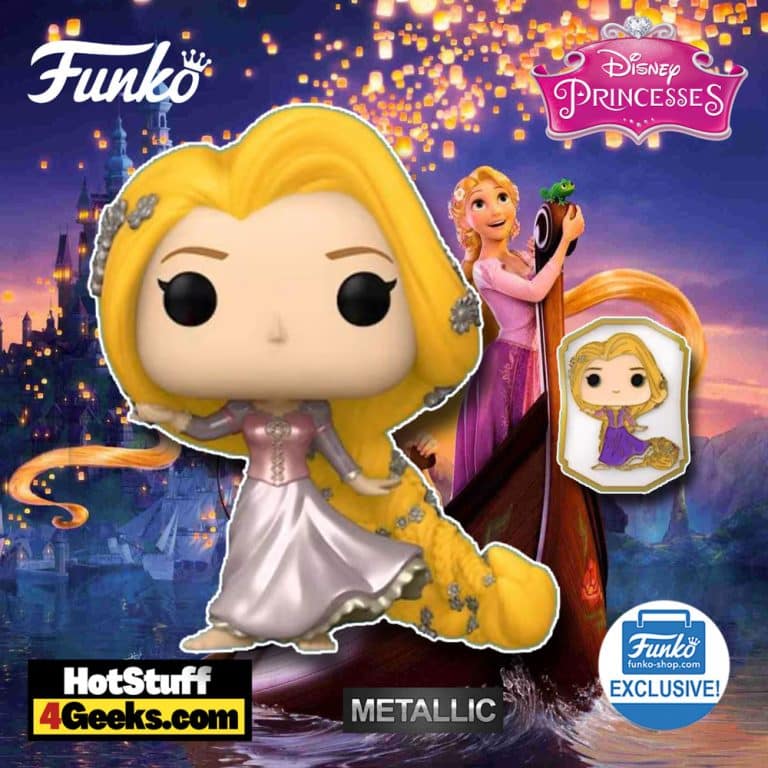 The new Funko Pop! and Pin: Disney: The Ultimate Princess – Rapunzel Metallic Gold Funko Pop! and Pin Funko Pop Vinyl Figure will be dropping today at 9:30 AM PT at Funko Shop as an exclusive. She has flowers in her hair, adventure in her heart, and a brand new pink dress. (Can be found at the links below – click to jump!)
Rapunzel is one of the most inspiring Disney characters. She is someone who has been through a lot but has always managed to stay positive and look on the bright side of things. She represents hope, determination, and resilience and is a great role model for young girls everywhere.
For 18 years, Rapunzel was trapped in that tower, with only a small window to watch the world outside. But she never lost hope that one day she would be free. And when she met Flynn Rider, she finally had the chance to escape.
Rapunzel proves that you can always stay positive and hopeful no matter what life throws at you. It's amazing what you can do when you never give up on your dreams!
The Funko Shop exclusive Rapunzel with pin can be found at the links below (click to jump!)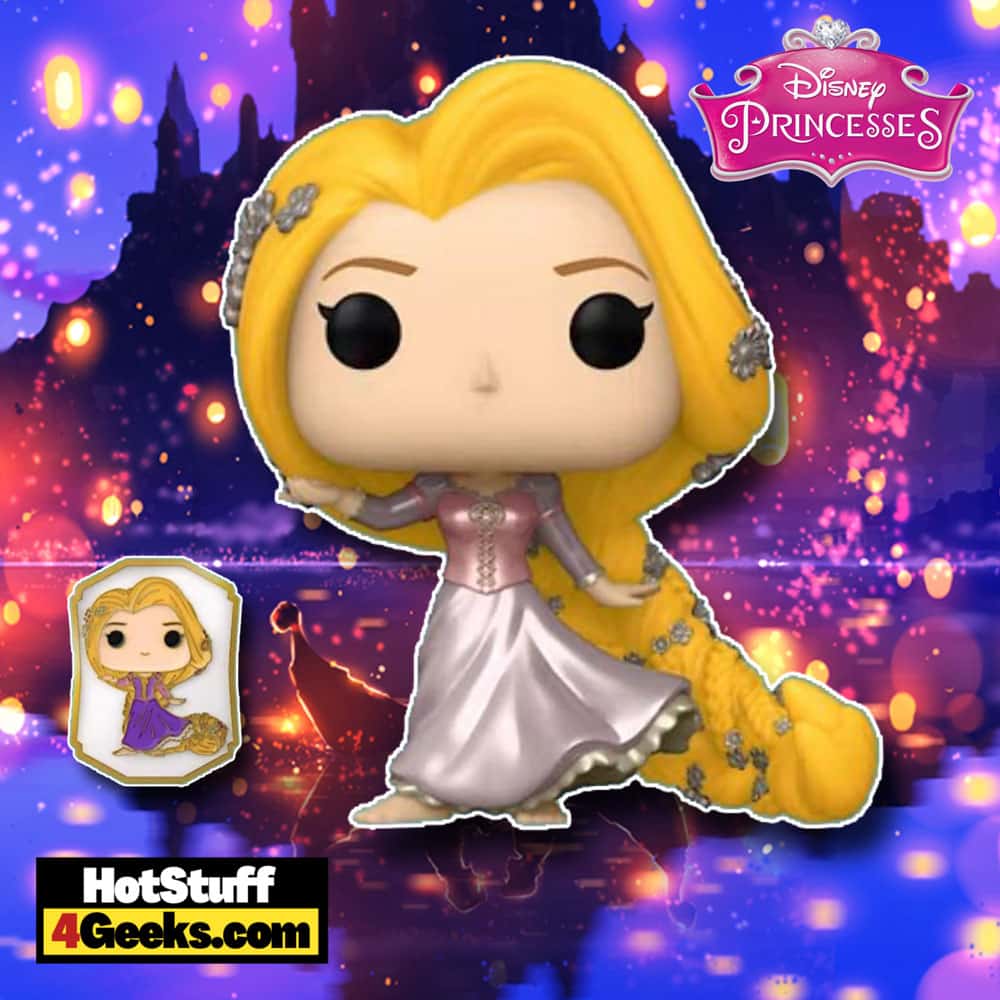 In addition to being a Disney classic, the film was an important milestone in the studio's history: Tangled was the 50th Walt Disney Pictures animation.
Released in 2010, it is one of Disney's most iconic animations, a movie that has collected fans of all ages in many countries worldwide. It has become a children's classic with an exciting and entertaining story.
Tangled follows Rapunzel, who lives locked in a tower with the desire to come out and see lights that appear in the sky every year on her birthday. One day, the tower is invaded by the thief Flynn Rider.
After capturing him, she makes a deal to set the boy free: he can only have her things back if he takes her to see the lights – however, he must fulfill her dream before her mother returns home.
Funko Pop! and Pin: Disney: The Ultimate Princess – Rapunzel Metallic Gold Funko Pop! and Pin Funko Pop Vinyl Figure – Funko Shop Exclusive
Available at:
Starting now, you can receive 10% off in-stock items and free shipping on $39+ orders with my special link at Entertainment Earth!
You can also use CODE: 4geeks anytime. Enjoy!
As an Amazon Associate I earn from qualifying purchases
Want more stuff like this?
Get the best viral stories straight into your inbox!
Don't worry, we don't spam