2022 NEW Red Panda Mei Flocked 6-Inch Funko Pop! Exclusive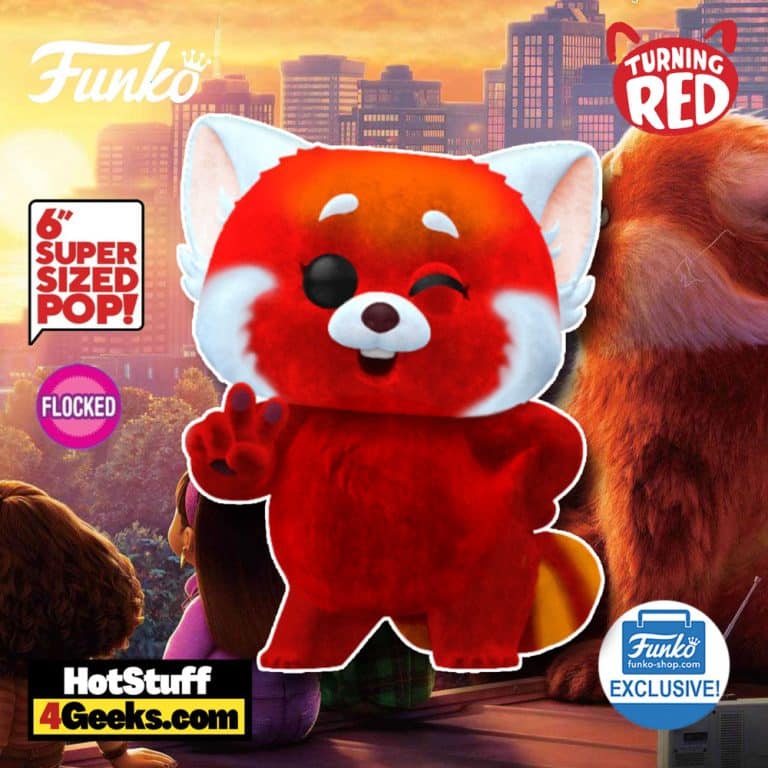 Meilin Lee was an ordinary girl until she started turning into a Red Panda! The new Funko Pop! Movies: Turning Red – Red Panda Mei Flocked 6-Inch Super Sized Funko Pop! Vinyl Figure is a Funko Shop Exclusive and depicts Meilin Lee but in the form of an unpredictable, eight-foot-tall, smelly, and inadvertently destructive red panda!
This pop figure will be available today at 9:30 AM PT below (click to jump!)
An animation that takes the theme of adolescence to the big screen, Turning Red has teenagers, lifelong friendships, crushes, cute red pandas, and even boy bands that promise to take some generations into a sense of fun nostalgia.
We should all expect our lives to change at least a little bit as we grow up. However, Mei Lee encounters a rather massive change in her life (literally!) when she turns into a giant red panda! However, she learns to like herself no matter what form she takes.
The Red Panda Mei Flocked Exclusive Funko Pop! can be found at the links below (click to jump!)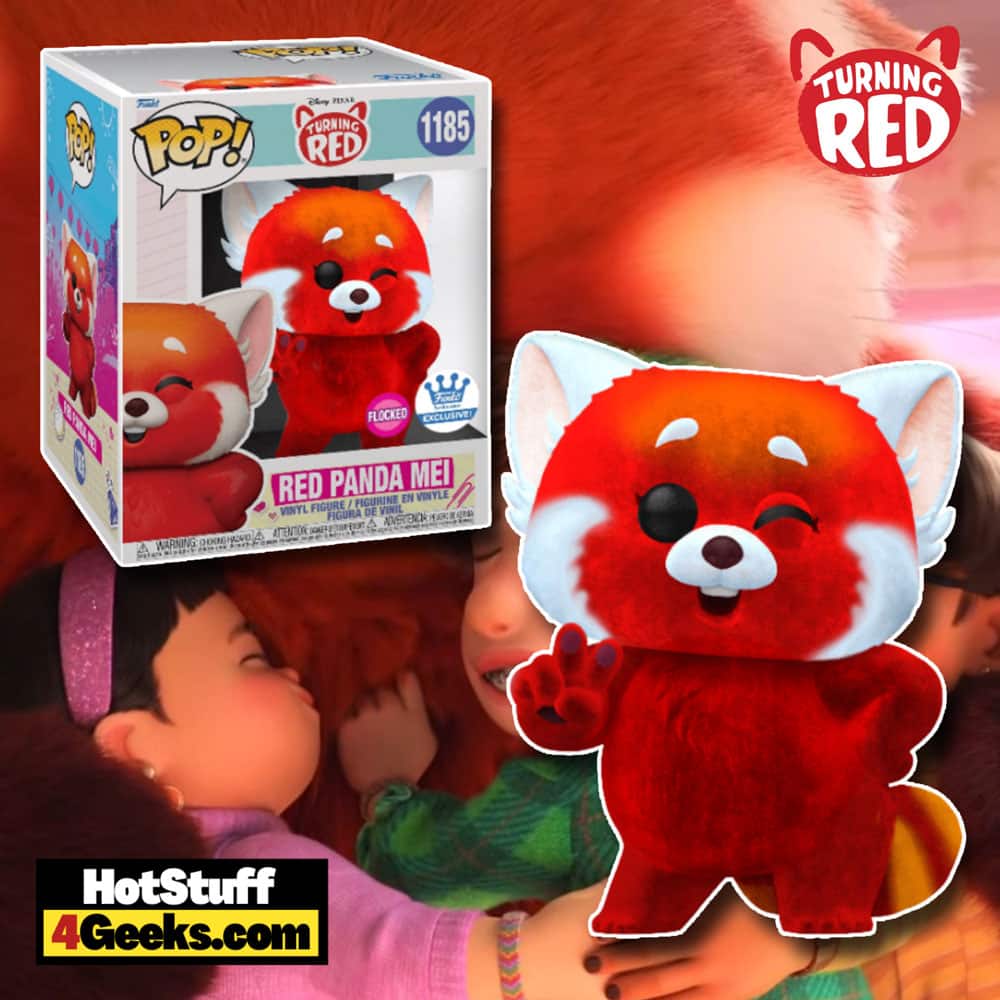 Turning Red is the new film from Pixar Studios and focuses on a subject rarely addressed in film and television – especially from this perspective.
The big theme of Turning Red is about teen transition. There are numerous metaphors about hormonal changes in female puberty.
The protagonist is a young Canadian girl of Chinese origin named Mei Lee. At the age of 13, her close relationship with her mother will alter with the changes from childhood to adolescence.
Mei goes from being a well-behaved and obedient girl to having some rebelliousness – natural and harmless – thinking.
One of the things she hides from her mother is that she has a crush on a boy band called 4*Town – Pixar has called in Billie Eilish and her brother Finneas to help with this part.
The protective dynamic between mother and daughter is also about the relationship between Western Canadian and Eastern origins in a life divided between the two cultures.
The more fantastical side of the story happens when Mei turns into a giant red panda when she is excited enough, her emotions running high. And Mei will discover that her ancestors had a mystical connection to these animals.
Funko Pop! Movies: Turning Red – Red Panda Mei Flocked 6-Inch Super Sized Funko Pop! Vinyl Figure is a Funko Shop Exclusive
Available at:
Starting now, you can receive 10% off in-stock items and free shipping on $39+ orders with my special link at Entertainment Earth!
You can also use CODE: 4geeks anytime. Enjoy!
As an Amazon Associate I earn from qualifying purchases
Want more stuff like this?
Get the best viral stories straight into your inbox!
Don't worry, we don't spam